Bowls
---
January 2020 will mark our seventh year sponsoring the World Indoor Bowls Championships, and we've got something very exciting for bowls fans this year...
Our Just Bowls app
We're very excited to announce something new for the World Indoor Bowls Championships 2020 - the Just Bowls app!
The free Just Bowls app has been created for the ultimate bowls fan. It's filled to the brim with a wide range of bowls-related content, including exclusive player interviews, fixtures and results, the latest news, quizzes, competitions and more! What're you waiting for?
Read on to discover how to download it for free today.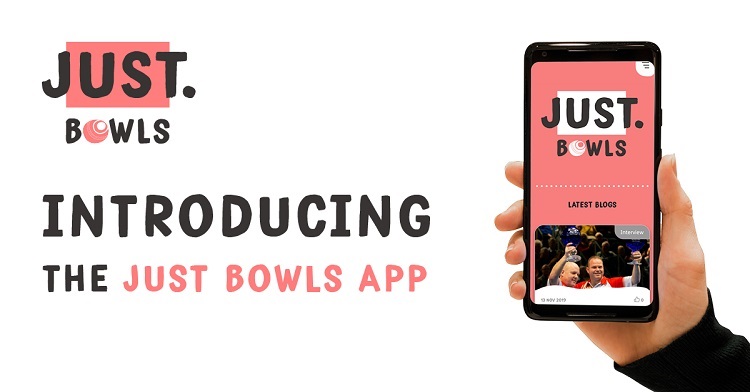 Download the Just Bowls app
To download the app to your smartphone today, follow the instructions below.
Instructions for Apple, Android and Windows smartphones
On your smartphone, go to: wearejustapp.co.uk
Type in the code JUST2020 to receive access to the app
Create an account
Tap the share icon (Apple only) or tap the menu icon (Android or Windows)
Choose the option 'Pin to start' (Windows only)
Choose the option 'Add to homescreen' (Apple or Android)
Click 'Add' to complete the process
The app icon will now appear on your home screen
Start enjoying everything the bowls app has to offer!
Take part in our competitions
This year, we're running a variety of competitions to celebrate the World Indoor Bowls Championships 2020.
The Just Bowls quizzes
Test your bowls knowledge with the quizzes on our Just Bowls app, and you could be in with the chance of winning a luxury hamper!
A hamper is available to win for each quiz - How well do you know bowls? How well do you know the players? and The World Indoor Bowls Championships 2019. So, what are you waiting for? Download the app today to be in with a chance of winning!
You can view the full competition terms and conditions here.
The Just Bowls activity sheets
Are you going to be at Potters Resort this year for the Championships? If you are, visit our Just stand to take part in our daily competition!
Simply pick up an activity sheet, complete the bowls-related challenge, and submit your entry at the stand. A voucher for the Potters Bowls Shop is available to win every day, so don't miss out!
You can view the full competition terms and conditions here.
Where can I follow the tournament?
The BBC provide extensive TV coverage of the Championships from week two onwards, so you can watch the tournament as it reaches its exciting conclusion.
You can find a full tournament schedule available on The World Bowls Tour website. Missed a match? Don't worry their YouTube channel is a great way to catch-up on the action.
Just off to Potters
We're so excited to be back at Potters Leisure Resort in Norfolk in 2020, and we hope we'll see you there too! What better way to start the year?
Check out what last years visitors had to say
Over the last few years we've spoken to hundreds of bowls fans and found out what they love most about bowls.
Responses have ranged from "because I am better at it than my husband" and "it keeps the doctor at bay" to "it keeps me active in retirement".
We love these insights into what makes Potters such a varied, fun and engaging environment.
Like what you see? You can also read about...