Communications in plain English
---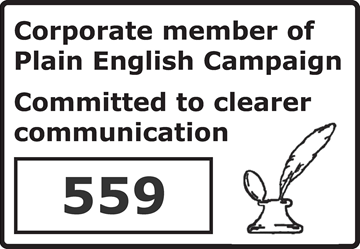 We know that for many people annuities are a complex subject. So as members of the Plain English Campaign, we aim to make our communications as clear as possible, avoiding any jargon, making the information clear and easy to digest.
We hope the information on this website is also clear and helpful. If there's any information you think is missing or any content that is not clear, we would love to hear your feedback. Please email any comments you have to DBenquiries@wearejust.co.uk.
If you have questions about your policy, please us the contact details on our 'Contact us - our policyholder helpline' page.