Lifestyle
19 September 2018
Baking cupcakes with your grandchildren will be great fun - and this is the week to do it!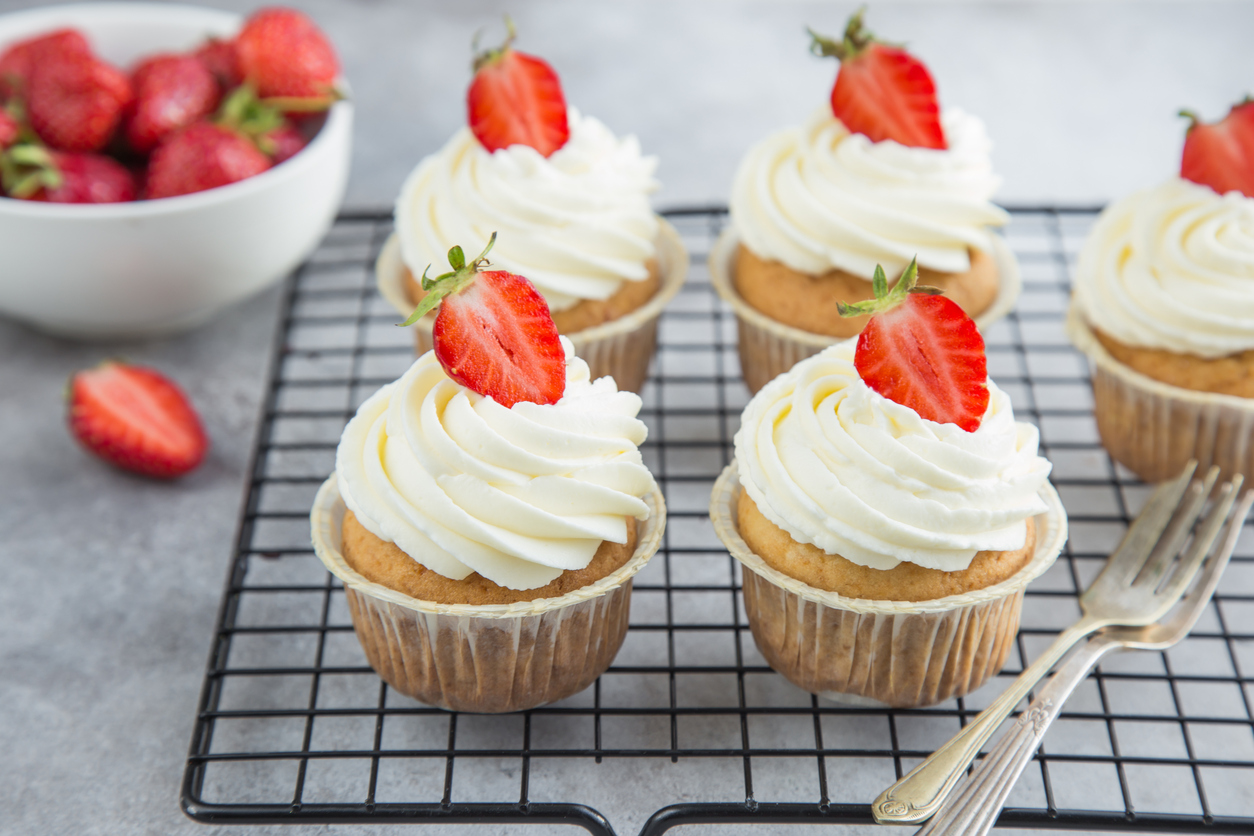 There can be few better ways of spending time with your grandchildren than by doing some baking. The mere mention of the word can get them excited, not least because the process is great fun and the results are delicious!
What is more, it's great to be able to create something together. You'll be able to share in the experience of making something great and then enjoy the results together afterwards.
No time like this week
Cupcakes are a popular choice and there is no better time to make them than now, as September 14 -20 is National Cupcake Week. So why not get the grandchildren over this week to pass on a great tradition and have some baking fun?
Whether you are a dab hand with cupcakes or your speciality is something else, there are always some novel cupcake recipes to try and great ideas for decorating them.
The mix is essentially the same each time. To make 12 vanilla cupcakes, you need 110g of soft butter, 110g of caster sugar, two large eggs, 110g of self-raising flour and half a teaspoon of vanilla extract. Get the kids to mix it all up in a big bowl before scooping it in dollops into the casts on the baking tray.
Heat the oven to 180C/160C fan/gas mark 4 and bake for 15 minutes. Check they are golden brown and that a skewer inserted into them will come out clean. If so, you are ready to add the buttercream.
To make the buttercream while the buns are baking, whisk together 150g of softened butter, 300g of icing sugar and a single teaspoon of vanilla extract. Then add three tablespoons of milk and whisk again, before adding a few drops of whatever food colouring you like. Once done, you can add these to the cakes that are just out of the oven.
Add some variety
Of course, it doesn't have to be vanilla flavouring. For instance, you could mix in cocoa powder and chocolate chips to make a chocolate cupcakes, or do something fruity by adding in cherries - with a big cherry on the buttercream icing, of course. For another fruity option, lemon juice could be added for some zing, topped with a drizzling of warm lemon curd to finish.
As well as the flavour variations, you can create all kinds of designs. You can cut out curved bits from the top of the buns and add the buttercream, before placing the cut out parts back on top at an angle, like butterfly wings - and there you have some butterfly cakes!
Cupcakes as an art form
Alternatively, you could go for some really artistic and creative designs. Add little jelly sweets to the top to make faces, or maybe use blue icing with some jelly frogs to make it look like they are swimming in a pond. You could even teach them a bit about far-flung corners of the world; use green icing and then insert some jelly babies on top of the cakes, before telling them about Easter Island!
You can even scale-up the whole enterprise by using a cake tin. Instead of numerous small cupcakes, make one giant one, which will leave more room for creative decoration on top!
Whatever you do this time, it will be loads of fun and you can be sure that your grandchildren will be very keen to come back and make some more with you soon. And just think; one day they will do the same with their grandchildren, while telling them all about the days when they baked with you.

© 2018 Axonn Media Ltd. All rights reserved. Any views and opinions expressed in news articles are not those of Just Retirement Limited, Just Retirement Money Limited or Partnership Life Assurance Company Limited. News supplied by Axonn.
Image credit: Anna_Shepulova via iStock