Over three-quarters of over-65s in the UK feel a lot younger than they actually are, new research reveals.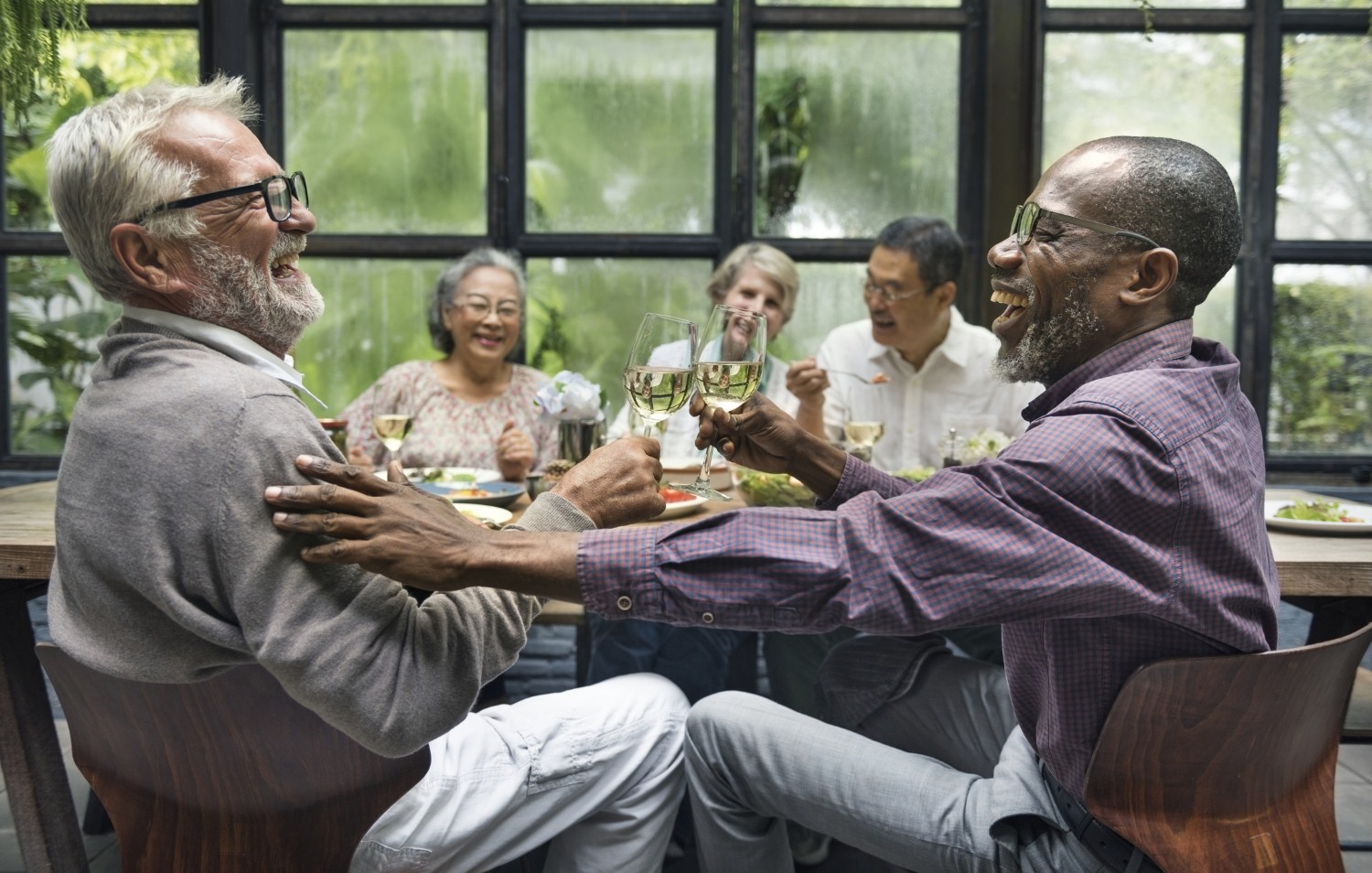 How old would you say that you feel? Most older people are shocked when they remember their actual age, as they still feel so young inside. But what is it that keeps people feeling young?
Fairy Non-Bio has conducted a survey among over-65s in the UK, asking them what it is that keeps them feeling younger than their actual years as they get older. From a positive mental attitude to getting plenty of sleep and spending time with family, the answers were incredibly varied.
In total, 78 per cent of respondents said they felt a lot younger than the age on their last birthday card.
So, let's take a look at what's keeping the nation feeling sprightly, and offer a few of our own top tips to keep yourself feeling younger for longer.
What's keeping Britain feeling young?
Fairy Non-Bio questioned a total of 1,500 over-65s for its research, which led it to compile a list of the top 40 things that keep people feeling youthful.
Walking regularly came top of the list, as staying active and mobile is one of the best ways to stop you from feeling old before your time, allowing you to keep your independence for longer. Thinking positively came in second place, with many respondents attributing their mental attitude to keeping them young, while getting enough sleep and eating your five-a-day also came in the top five.
Drinking plenty of water, spending precious time with family and going on holidays all featured in the top ten too, while dancing came in 11th place, smiling in 14th, enjoying an active love life in 15th and having a pet in 18th.
Meanwhile, other interesting additions to the top 40 included listening to music (20th), cycling (24th), always wearing sun cream when outdoors (28th), drinking red wine (31st), going to live gigs (37th) and getting regular massages (39th).
Overall, eight out of ten over-65s said they believe you're only as young as you feel. However, many said their physical appearance can have a significant impact on how youthful they feel.
Over half of respondents reported that their skin has become more sensitive over time, influencing the fabrics they tend to go for when choosing clothes, and one-quarter wear fewer bold colours and patterns than they once did. So could this be affecting how old they feel?
How to keep yourself feeling young for as long as possible
Dressing in a way that makes you feel confident yet comfortable can have a huge impact on how you feel, so bear this in mind when you're out shopping and when you're getting dressed each morning.
Think about your hair, your glasses and your accessories too - are they ageing you unnecessarily? Something a simple as a different-shaped pair of specs or a new haircut can take years off your appearance, and instantly make you feel much younger every time you catch sight of yourself in the mirror.
Have a think about what you used to enjoy when you were younger as well. Was it going out dancing, or a certain type of music? Well, why not take up dancing again as a hobby? There are plenty of classes around. Dig out your old records or look up your old-favourite tracks online - music can be powerfully nostalgic, so as soon as you hear those songs you'll be transported back to your younger days.
Most importantly of all, make sure you're staying active and mobile as much as possible, and eat a healthy, balanced diet. Looking after your body will ensure that you're looking your mind and overall wellbeing at the same time, and that can help to make you feel years younger than you actually are.
And remember, it doesn't matter how many candles there are on your next birthday cake, as long as you feel happy and young inside.

© 2018 Axonn Media Ltd. All rights reserved. Any views and opinions expressed in news articles are not those of Just Retirement Limited, Just Retirement Money Limited or Partnership Life Assurance Company Limited. News supplied by Axonn.
Image credit: Rawpixel via iStock