Who are Just?
Defined Benefit solutions
If we've issued a policy to you, it's because the trustees of your final salary scheme have moved your pension to us. They've done this because it'll increase the certainty that your full pension will be paid in the future. You'll be a policyholder of Just Group and we'll be responsible for administering and paying your pension in the future. Our administration partner Mercer currently does this on our behalf.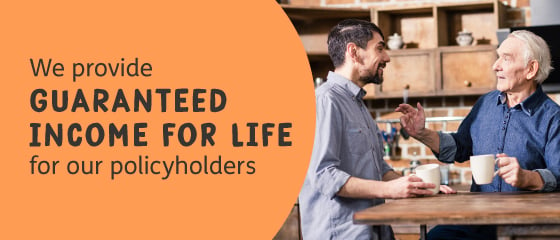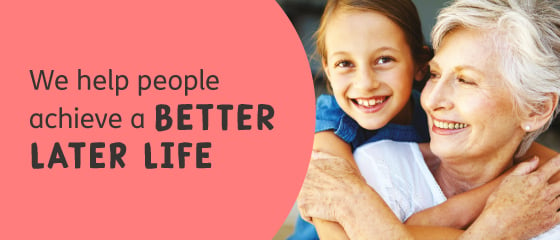 Just Group are a leading and established provider of retirement income products and services to people and businesses. Our 650,000 customers have trusted us to manage over £23 billion of their money and we're used regularly by financial advisers. We have over 1,000 colleagues based in London, Reigate and Belfast and our shares are traded on the London Stock Exchange.
We have a strong social purpose, meaning that we aim to help people achieve a better life in retirement. When making investment decisions we consider Environmental Social Governance (ESG), meaning that we're committed to acting responsibly and contributing positively to the environment.
Is my pension secure?
Your policy is secure because it's protected by the Financial Services Compensation Scheme. If we cannot meet our obligations, you can claim compensation equal to 100% of your pension savings.
We are on the Financial Services Register with registration number 232595.
You can find out more about compensation arrangements at FSCS.org.uk.
Do you need extra support?
Supporting people who may have different or additional needs is an important part of what we do.
We can all need support in certain situations. For example, if we need to make a decision at a stressful time, or feel under pressure to make a choice between different options that we don't fully understand.
Some of us may experience particularly difficult periods in our lives, such as a bereavement, divorce or financial difficulty. While others may have longer term challenges, such as illness, physical disability or periods of poor mental health.
If you would benefit from some extra support and understanding please tell us. We are trained to listen and respond to your needs. We want to be able to help in the best way we can.
It might be that you'd like us to do something differently, like write to you in large print or braille, or give you more time to explain things, or to make a decision. If you've been living with a long term condition or mental health challenges you may want to tell us how you'd like us to communicate with you. There may be someone else you'd like us to talk to, like a family member or someone who helps you with your financial affairs.
We can also recommend organisations with expertise that may be able to help you with your particular circumstances.
Anything you do tell us will be confidential. With your consent we can keep this information on our records so you don't have to tell us every time you contact us. It's purely there to help you and isn't used for any other purpose. You can also ask us to remove this information from our records at any time.
If you'd like us to talk to someone else on your behalf you can fill in and send us a nomination form.
We're here to help
We offer a range of support including tools and calculators to help with retirement planning and life events that you can find on the wearejust.co.uk website. If you need any help, please do not hesitate to contact us.