Looking after your members
"The most important aspect of a buy-out is the experience we deliver for your members."
Laura Pertile Director of DB Operations
Many schemes consider buy-out as their long-term objective. We know that for many professional trustees, the most important factor when selecting a bulk annuity insurer, after price, is the service we provide for your members.
To provide a dedicated and scalable resource to accommodate the growing demand from trustees for buy-outs, we have outsourced customer service and pension administration to Mercer. They've been our administration partner since 2012.
We have worked hard to provide a range of services to support your members after buy-out.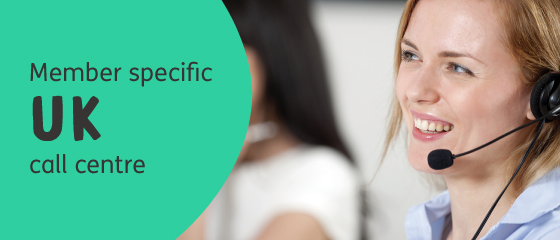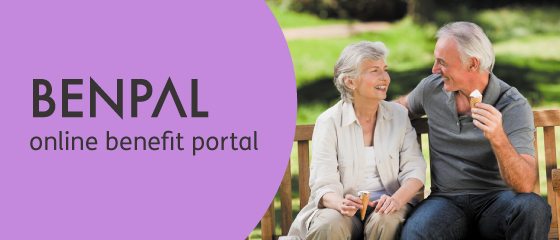 UK contact centre
The customer service team at our UK contact centre are ready to help your members after buy-out. They are:
dedicated to our policyholders; they only support members that have gone to buy-out with Just, so they're expert on the schemes we've insured
trained, managed and monitored by us, so we take responsibility for the service they deliver
easy for members to contact by phone, email and post; and
have access to the details of all policies which means enquiries by phone can often be resolved there and then by the person handling a query
Benpal online benefits portal
Members can access their information and make changes to personal details when it suits them by registering for our online benefits portal. It lets them:
change their address or bank details
see their member guide, policy, P60s, last payment and payslips; and
see frequently asked questions which trustees have told us members find valuable.
Take a look at our video which walks through the main features of BenPal.
Communications in plain English
Pensions are complex at the best of times. So from the welcome pack we issue to your members before buy-out to the suite of letter templates used by our contact centre, our communications have been rewritten to plain English standards and we've achieved the Plain English Campaign's Crystal Mark for 48 of our highest priority member communications items.
This means we avoid jargon making it easier for members to understand our communications.
We help trustees draft copy to tell members their pensions are being insured with Just and the benefits of this decision.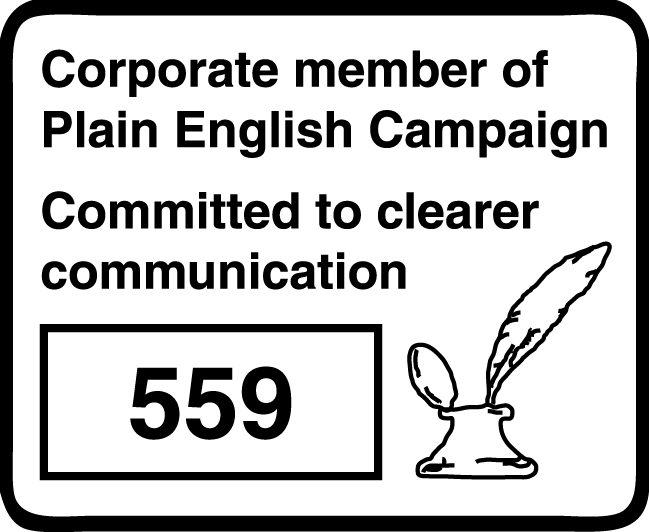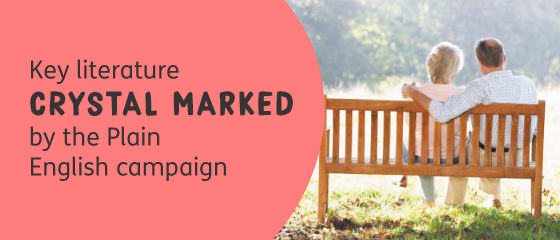 This website achieves the high standards of the Plain English Campaign. They have found the website to be clear, well designed and accessible and have approved it to display the Internet Crystal Mark.
'Welcome to Just' seminars for members
Before buy-out, we can run a 'welcome to Just' seminar for your members:
we work with trustees and sponsors to shape the session to meet the needs of the scheme and the members
we issue invites, manage registrations and run the seminar at which:
we introduce Just and take questions
colleagues from our contact centre will introduce the support available; and
we encourage trustees and sponsors to speak.
A seminar will ensure your members understand why you've chosen us and the benefits of buy-out.
Handling bereavement and vulnerability
Pensions are complicated enough at the best of times. We understand that people may experience different forms of vulnerabilities over time which can make navigating their way around pensions even more challenging for them and their families.
When trustees are ready to move to buy-out, we work with them to identify the members that may be subject to greater risk of vulnerability so we can support them and their families in the best possible way once they become our policyholders after buy-out.
At Just we have a vulnerable customer policy and an active vulnerable customer programme. We work with Mercer to ensure our customer service team identify members who may be especially susceptible to harm due to their personal circumstances and are acting with appropriate levels of care.
We've provided them with tools and information to support anyone who may be vulnerable and deliver training on helpful topics such as supporting people with mental capacity or health challenges, looking out for scams and understanding power of attorney. We monitor the standard of service Mercer deliver to our vulnerable policyholders as part of our quality assurance framework.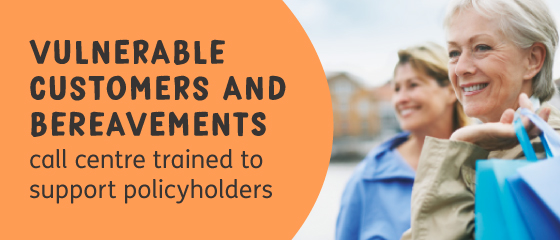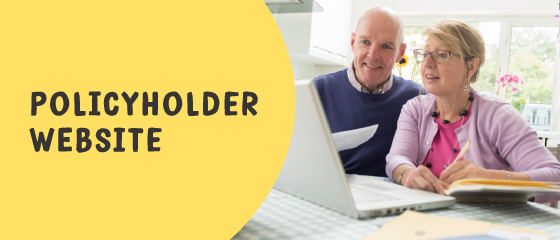 Pension decision service for deferred members
Our telephony-based Pension Decision Service offers free guidance to help deferred members navigate the complex decisions when selecting how to take their pension benefits.
We tell them about the service around twelve months ahead of their normal retirement date, so they're aware of the help we can offer as they start thinking about taking income from their defined benefit pension.
Of course, these pensions were funded to provide a secure income. So, it's important they really understand the value of their guaranteed income and other options that are available. Armed with this understanding, they can make informed decisions.
The service provides access to regulated professional advice if the member needs more than guidance and doesn't already have an adviser.
Policyholder webpages
This website has an area for policyholders. Details of our contact centre and common questions about subjects like tax and bereavement are covered for policyholders or their next of kin.
Training and monitoring our administrator
We view the team at our contact centre as an extension of the team at Just. We train them to employ our carefully designed, well established and tested processes and to help ensure they act with our service philosophy and culture in mind.
Want to know more about how we look after your members? Please get in touch with our commercial team or email DBenquiries@wearejust.co.uk.