John Inverdale's top 10 sporting memories
We caught up with legendary sports broadcaster John Inverdale, who has presented coverage of many major sporting events throughout his career, to find out his top sporting memories.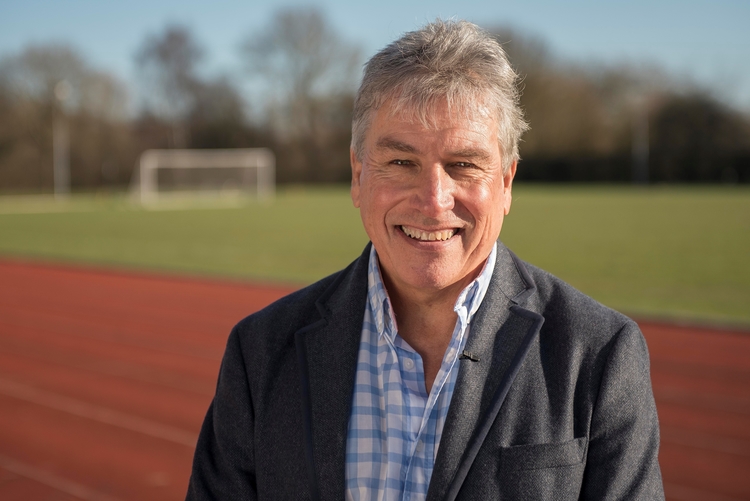 "Sport has a rich heritage and fascinating history. The last 50 years have been filled with so many unforgettable sporting moments.
"Where does the love of great sporting moments come from? It's embedded early, and I use the word 'bed' advisedly. Living in Singapore in the 1960s, and not having a TV set, the BBC World Service was the source of all those early memories. I would listen under the bedclothes to Cassius Clay's fights with Sonny Liston and England winning the World Cup.
"But when I've been upright and awake, and lucky enough to have been present at a selection of amazing sporting moments, what would my top memories be?"
10. Desert Orchid winning the Cheltenham Gold Cup 1989
"Dessie was everyone's favourite horse, and also incidentally, what a great name. The Gold Cup has always been my favourite day's racing since a trip from school in 1972. It was such a dramatic race, and if you get the chance to listen to the radio commentary of Peter Bromley, it's a masterclass. When most people's voices would get higher and higher as the finish line approaches, Peter drops his voice to record the enormity of Desert Orchid finally winning the steeplechasing championship. An unforgettable moment described impeccably."
9. Ben Johnson's 100m in Seoul 1988
"It was so extraordinary. He ran so fast nobody could believe it, and then 24 hours later we knew why. The biggest drugs scandal in sport until Lance Armstrong, and arguably to this day, even bigger because of the global stage on which it was played out. To be part of the media frenzy as it was announced that he had tested positive for Stanozolol - a very hard word for a broadcaster to say - was a major learning experience at my first Olympic Games."
8. France winning the World Cup in 1998
"It's always great when the host nation does well, and even better when you find a bar on the Champs Elysees after coming off-air that wants to give you free drink and food all night to celebrate the triumph!"
7. The Ryder Cup in Medinah in 2012
"Europe had no chance on the final day and somehow, they pulled one of the great sporting rabbits out of the hat. Another night that ended in a bar, but especially memorably because it was in the middle of absolutely nowhere in America's Midwest, and while we played games and sang songs, we were surrounded by a load of locals who'd just taken their guns out of their holsters and left them lying on the bar."
6. The Rugby World Cup in Australia 2003
"Not because England won, but because it was such a fabulous event overall - brilliantly staged, and obviously with the most gripping of finales. From going climbing in the Blue Mountains to learning to surf on Bondi Beach, it was an unforgettable trip."
5. Super Saturday London Olympics 2012
"The best games, and not just because we staged them. I'd celebrated with some friends in 2005 on the day the bid was won and then, as all of us who live in London did, came down to earth with a shudder the next day when the capital was hit by a series of bomb outrages. Seven years later, we had to get it right and we did so in the grandest manner.
"Both the Olympics and Paralympics were genuinely a celebration of the human spirit. On that Saturday evening, with gold medals for Mo Farah, Jess Ennis and Greg Rutherford, it was as though someone, somewhere, had decided that Britain as a country, and London in particular, was going to be rewarded for all that had gone before."
4. Federer v Nadal Wimbledon final 2008
"The last championships before the roof. The match went on and on. The quality was beyond compare. Nobody wanted it to drag into the Monday, and then as dusk turned to night, it was over. The best 'anything' I've ever seen."
3. Muhammad Ali v Leon Spinks at the Superdome 1978
"Not the fight but the last sparring session two days before. I was backpacking round the USA at the time. I happened to get to New Orleans and see a long queue snaking round the block. I followed it into an inner city gymnasium where Ali gave a virtuoso display in the ring before conducting a question and answer session with the crowd for more than an hour. Spellbinding."
2. Andy Murray v Novak Djokovic 2013
"I'd been going to Wimbledon since 1970, and British tennis had been waiting since the 1930s. It was a collective sigh of relief and celebration. Andy won his first Wimbledon title and ended Britain's 77-year wait for a men's champion with a victory over world number one Novak Djokovic. Only 26 at the time, Andy converted his fourth championship point in a dramatic final game to win 6-4 7-5 6-4 and claim his second major title."
1. Rugby World Cup final 1995
"Mandela and Pienaar - one of the most famous sporting images of the 20th century. To be in South Africa for seven weeks that summer was to see a black and white nation become technicolour and a rainbow nation in front of your eyes.
"The whole story was absurd, the manner of the Springboks triumph so unexpected, and the outpouring of collective joy so overwhelming. It was the moment above all others, when you understand that sport is a universal language with the power to change people and their countries. It was a fleeting moment of course. These things invariably are. But to leave Jan Smuts airport that night and to be serenaded in the departure lounge for 2 hours by an impromptu choir of more than 300, was to experience happiness, created by sport, in as all-consuming a fashion as it is possible to imagine."
The Sporting Memories Foundation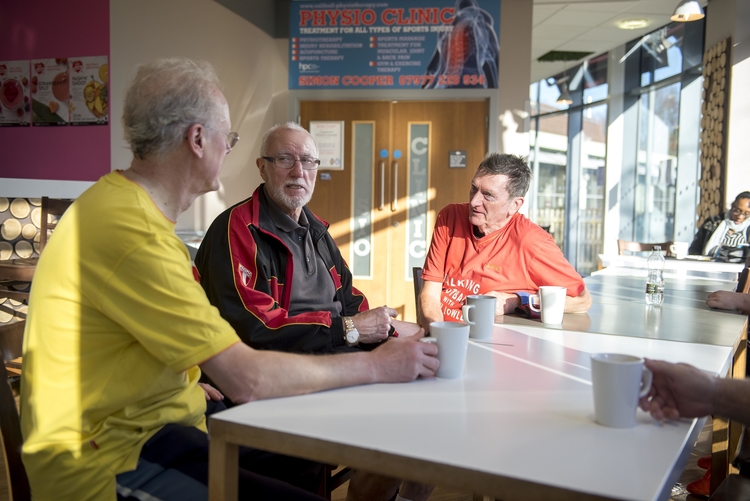 Using the rich history and heritage of sport, Sporting Memories clubs are open to anyone over the age of 50 who enjoy reminiscing about their experiences of watching or playing it.
The Sporting Memories Foundation Network run projects that not only improve the lives of isolated older people living with dementia and other long-term mental and physical conditions, but also the lives and prospects of volunteers from across the generations involved in delivering the work.
There are currently over 110 Sporting Memories Clubs and Groups running in England, Scotland and Wales, with over 1,200 members attending. Attendee ages range from 48 to 97 years old and the sessions are free of charge to attend.
John Inverdale on bumping into Dave
"It's always interesting to hear a seasoned opinion on the events of today, but it's far more interesting to hear memories of yesteryear, and especially specific incidents from a personal archive.
"One day last year I bumped into Dave who lived a couple of roads down from me. We always stopped to talk football whenever we passed in the street. He had been a Chelsea fan since just after the war and was recalling going to Stamford Bridge in the early to mid-50s, when London was consumed by smog. He frequently went to games when he couldn't see half the pitch, especially floodlit matches wrapped up in a smorgasbord of mist, fog, smog and the chilling evening air. He was telling me about his first ever pint of beer, drunk to celebrate a victory over Preston North End, and about taking a girlfriend to a match, who then decided at half-time that it wasn't her kind of thing and asked if he would take her home.
"You didn't have to have been alive in those days to be instantly transported back to his black-and-white sporting childhood and the days of the maximum wage in football. That's the thing about sport. Mention a goal or a try, a race or an innings, and our intellectual Tardis takes us straight to that moment: where we watched it, who we shared it with and what was happening in our own lives at the time.
"Dave moved just before Christmas, and I'll really miss our chats. Because our personal accounts really do bring the history of sport, and our involvement with it, to life."
For more information about how you can get involved with Sporting Memories, visit: sportingmemoriesnetwork.com