UK is nearing the end of its second lockdown and the wonderful, yet hectic, holiday season is just around the corner. Now more than ever, it's important for all of us to stay occupied and keep stress at bay.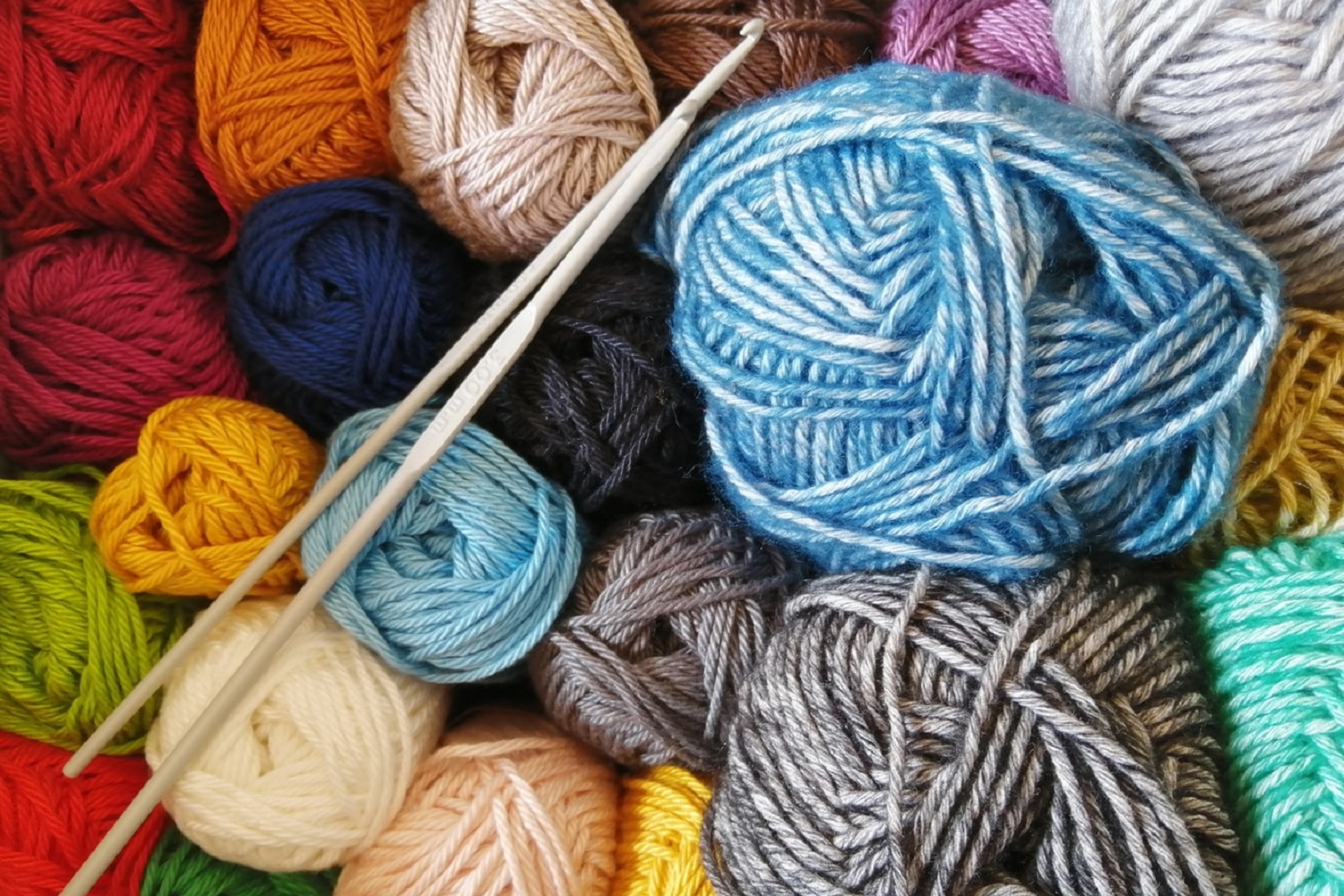 During the first lockdown, the nice weather meant it was easier to spend time outside in our gardens or on country walks. However with the nights drawing in and each day getting colder, more of us will be spending much of our time indoors. So, what's the best thing to do when you're feeling bored or overwhelmed?
Having a calming and relaxing hobby that you can do from the comfort of your own home is a great way to beat the winter blues and help you de-stress after a challenging year.
Why not try one of our five suggestions below for calming hobbies that will help you focus your mind, relieve tension and improve your mental health. As well as giving you something to show for your time when you've finished.
Knitting
Knitting is a great hobby for chilling out, whether it's after a stressful day of working from home or just as a way to pass the time. It's also a fantastic way to save money, as you create cosy and colourful pieces for your wardrobe.
In fact, studies have found that knitting can lower your heart rate and experts have compared the calming effect it has to that of taking a yoga class.
There are plenty of free knitting patterns available online, or you can buy patterns from most craft stores (online or in person).
Dancing
As well as being a great way to exercise, dancing can also lift your mood. It's a fun activity that sharpens the mind and eases anxiety. There's a reason that learning simple dance routines became so popular with children, teenagers and adults alike during the first lockdown!
Research dating back to the 1980s has suggested that dance can reduce anxiety levels, boost your mood and release those feel-good exercise hormones.
YouTube is a great place to find simple dance lessons, such as ballroom dancing tutorials.
Adult colouring
With restaurants, pubs and many shops closed during lockdown, you may have found that you're spending more time on your electronic devices. So why not give yourself a break from the glare of your screen and try some adult colouring instead?
Research suggests that the intense attention to detail required by colouring within the lines can reduce anxiety and improve mindfulness.
Adult colouring books can be found in most bookstores or easily ordered online.
Painting
Art therapy is commonly used as a treatment for both anxiety and depression, so it's not surprising that painting is also a great stress-relieving hobby.
Splashing paint onto a canvas or dabbling with watercolours is a creative and soothing way to spend a few hours. If you're not sure where to begin, it's easy to find free painting tutorials online.
Baking
So many people decided to try their hand at baking when lockdown first began in the UK. Banana bread seemed to be the most popular choice, with many people finding comfort in the weighing, mixing and of course – eating!
Whether you love cakes or you're more of a fan of savoury treats, baking can be a great hobby for de-stressing. It uses a mindful practice called 'grounding', which involves hands-on activities that help you be present. Grounding connects you to the moment and helps ease any worries about the future.
There are so many free recipes available online, on blogs and websites such as BBC Good Food and others.

Image credit: @mrafonso1976 via UnSplash