Lifestyle
11 September 2018
There are many good reasons why so many older people retire to the seaside.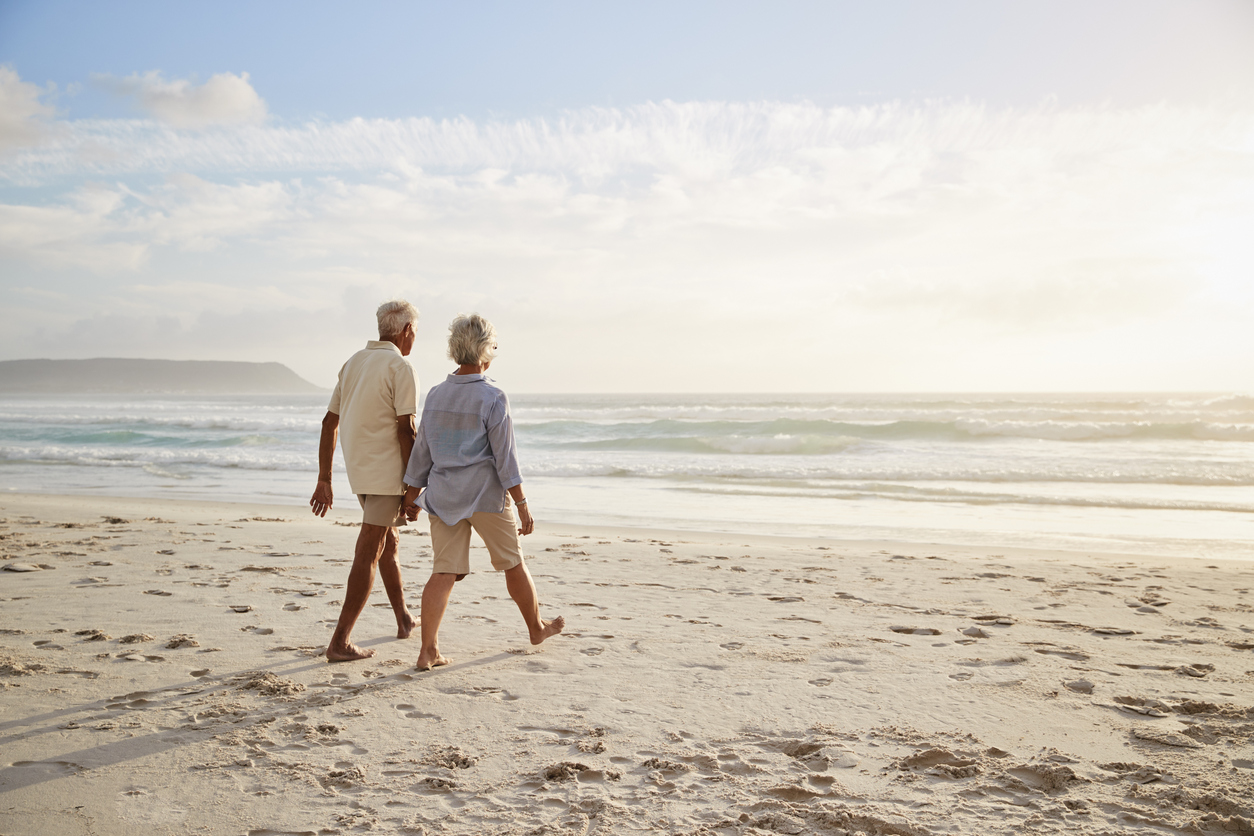 The summer may have come and gone, but while not many people will be on the beaches with their deckchairs this month and fewer still venturing into the sea, the appeal of being beside the seaside need not just be confined to the warmest months of the year.
Many people like to retire to the coast, and even though many resort towns have become less fashionable in recent years, they're still popular retirement destinations. Here are five good reasons why that might be:
1 - The scenery
Many coastal and island locations across the UK are blessed with exceptional natural beauty that complements the sea views.
Locations where this is the case include Scarborough, with its headland and cliffs. There's the Lleyn Peninsula in north Wales, where residents of seaside villages like Abersoch and Nefyn can peer across to the peaks of Snowdonia. Not forgetting the Jurassic coast in Dorset with its myriad of fossils, and the towering white chalk cliffs of the Channel coast in Kent and Sussex.
Scotland is particularly rich in scenery, with so many sea lochs and rugged islands, such as Skye, Mull and Arran.
2 - The fresh air
Fresh air is something many town and city dwellers like to enjoy when they head to the seaside, and the two are usually mutually exclusive. The only cities with beaches are small ones like Brighton and Hove, Aberdeen and Sunderland. For the most part, however, it is small towns and villages that overlook the sea. Not only is there nothing out on the waves belching out smoke, but often very little inland either.
It is for this reason that areas such as the North Sea coast in Yorkshire, north Wales or the south-west are popular retirement spots.
3 - Good exercise
Retirement by the seaside doesn't just involve relaxing in a deck chair. For those who are still feeling sprightly and want to exercise, seaside towns are a great place to do it.
That could simply mean a regular walk on the beach or along the promenade, enjoying the summer sun or bracing autumn winds, but the coast also offers a range of longer walks to enjoy. Wales already has a coastal path and so does Cornwall, while a path for the whole of England's coast is a work in progress. However, it doesn't need a formal long-distance path to provide good exercise. The local area may provide plenty of space and varied scenery for you to explore different routes.
4 - A great place for grandchildren
Wherever they retire to, grandparents will look forward to having the grandchildren visit, and where could be better than the seaside? Most people have great memories of childhood trips to the seaside, so being able to host them is a great opportunity to spend time with your family. You could spend time on the beach, paddling in the water, in a boat or enjoying the local attractions.You and your family will build up a treasure trove of memories and you'll all look forward to their next visit.
5 - Like-minded people
Finally, the popularity of retiring to the coast means there will be plenty of opportunities to spend time with like-minded people, making new friendships and enjoying a range of activities. It could offer an opportunity to take up a new hobby. Or you could explore different places with fellow retirees in a warm community atmosphere where you're sure to fit in.

© 2018 Axonn Media Ltd. All rights reserved. Any views and opinions expressed in news articles are not those of Just Retirement Limited, Just Retirement Money Limited or Partnership Life Assurance Company Limited. News supplied by Axonn.
Image credit: monkeybusinessimages via iStock