A surge in flu cases this winter has highlighted the ineffectiveness of the current flu jab offered to the UK's over-75s.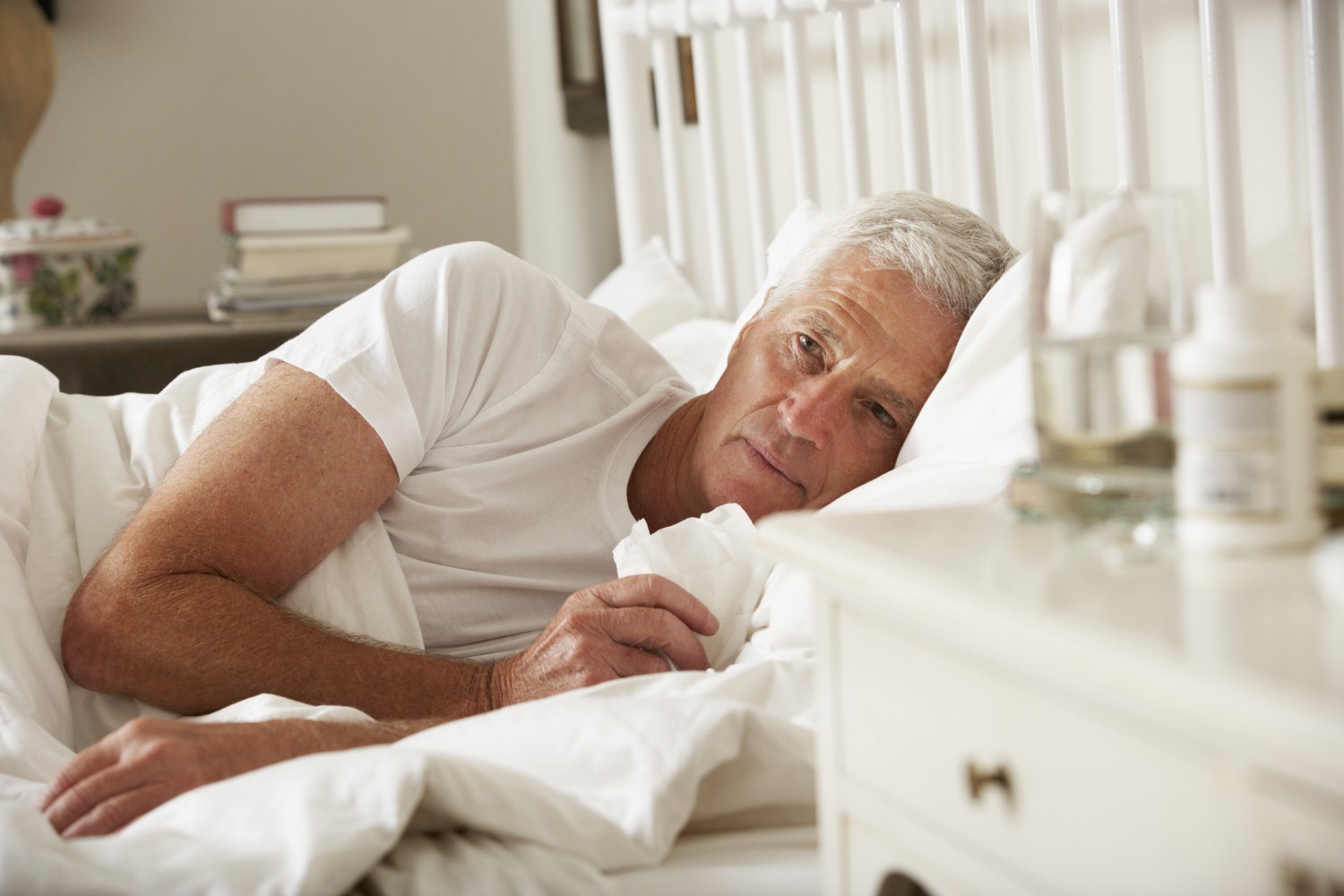 There's good news for anyone who's been left battling flu this winter - a better, more effective flu jab is on its way, and it should be ready to be administered ahead of next year's prime flu season.
The current jab for over-75s has been deemed to no longer be effective and is therefore in need of a replacement to better protect the population's health in the future.
Scientists have been working on a new version though, and the NHS is confident that it will be ready to roll out from next autumn.
Flu cases have 'surged' this winter
The ineffectiveness of the current flu vaccine has been emphasised amid the surge in cases of the virus that NHS hospitals have had to deal with so far this winter.
Figures from Public Health England show that 5,000 people in the UK were admitted to hospital suffering from flu or related complications within the first week of 2018 alone, with the number of people visiting their GP with suspected symptoms climbing by more than three-quarters (78 per cent) during the same seven-day period.
This has led the health service to declare this winter the worst flu season recorded in seven years, which has been exacerbated even further by an outbreak of so-called Aussie flu - a strain of the virus that the current jab is not designed to tackle. Scientifically, it is known as the H3N2, but has earned its nickname following a widespread outbreak during Australia's recent winter.
Professor Paul Cosford, medical director at Public Health England, stated: "The levels of flu being seen are high and of course that is contributing to the pressures in the NHS."
So, will next year's new flu jab help to ease some of this pressure and boost the older population's health?
A new flu jab
Over the past few months, NHS England has been writing to GPs throughout the country to inform them of the planned changes to the flu jab, as the health service believes the current vaccine on offer has proved continually ineffective in older members of the population in recent years.
NHS England will therefore be rolling out the Flaud jab to better protect the immune systems of over-75s from autumn next year. This vaccine has been used throughout Europe over the past 20 years, but only received a licence for UK use in August last year.
Although Dr Richard Pebody, acting head of respiratory diseases at Public Health England, explained that the current flu jab is "the best defence we have against the virus" right now, the new vaccine has the potential to bolster the protection offered to older individuals from next year.
In the meantime, however, there are steps people can take to provide themselves with a little extra protection against the flu virus.
How to protect yourself (and others) against flu
To stop flu from spreading, make sure you always cover your mouth and nose when coughing and sneezing, washing your hands immediately afterwards to keep the spread of germs at bay. Wash them regularly throughout the day, even if you don't feel like you've been doing anything dirty, as unseen germs can still gather on them, especially if you're around other people who are ill.
If someone you're close to has the flu, try to keep a distance where you can, particularly if you know your immune system isn't as strong as it could be.
Make sure you're drinking plenty of fluids to keep yourself hydrated, and continue to eat a healthy, balanced diet, even if you're not feeling your best. Plenty of vitamin C - from satsumas, orange juice, broccoli and tomatoes - will help to give your immune system a much-needed extra boost and should perk you up a little when you're feeling under the weather.
If you're really concerned about your own health or that of someone close to you though, always seek medical advice from your GP or local pharmacist, who will be able to ensure you can receive the most appropriate treatment for your needs.

© 2018 Axonn Media Ltd. All rights reserved. Any views and opinions expressed in news articles are not those of Just Retirement Limited, Just Retirement Money Limited or Partnership Life Assurance Company Limited. News supplied by Axonn Media.
Image credit: bowdenimages via iStock