It didn't take us long to fall in love with bowls. In fact, for Just it was love at first sight.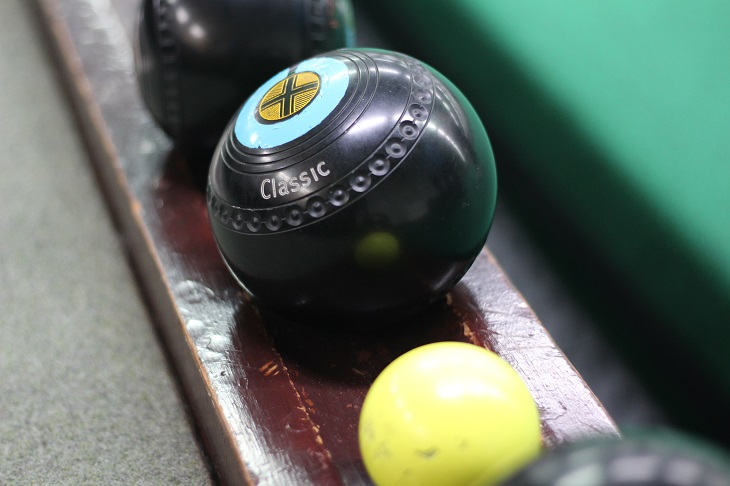 From the sense of camaraderie that it promotes, to the atmosphere at Potters, and the inclusive nature of the sport, our imagination was well and truly piqued from the off. And these values seemed to echo the central belief of our organisation – that everyone deserves a 'just' retirement.
Three's a charm
That's why, for the third year in a row we're sponsoring the World Indoor Bowls Championships at Potters. Our team are looking forward to seeing some familiar faces, making some new friends and talking to more people about why they love bowls.
Last year we spent 17 days fully engrossed in the Championships as they reached their exciting conclusion. During that time we got to speak to hundreds of bowls fans to find out what it was that they loved the most about the sport. Responses ranged from 'because I am better at it than my husband' and 'it keeps the doctor at bay' to 'it keeps me active in retirement' and 'I can't play darts!'
We loved these snippets of insight into what it was that made Potters such a varied, fun and engaging environment and it's why we cannot wait to return again in January.
Caring for the community
In fact, it was our love of all things bowls-related that led us to our local indoor bowls centre at Donyngs in Redhill. They offer bowls to a range of people in the community – enriching their lives through sport and teamwork.
The club members range from local retirees, and those who have limited mobility, to members of the armed forces receiving rehabilitation through the charity Help for Heroes. So it's important that the club itself is as accessible as possible for all members.
Club Chairman, Roger Battley explains "we have a number of users that come in wheelchairs, or with other disabilities such as visual impairments, balance problems, or even adults with learning difficulties. [It can be] very difficult indeed for wheelchair users" particularly when it comes to "gaining wheelchair access onto the playing rinks themselves."
Enter Just. We thought this was a great opportunity to give back to the local community and so we helped to install swipe card access to automatic doors – making access for all wheelchair users easier than the previous traditional doors. We also installed a ramp for wheelchair access to the playing rink, and bought a customised wheelchair to use on the rink itself. Members have been delighted with the investments.
Freedom and independence
The members are unanimous in their enthusiasm for the changes. Chris Jones, a club member, states that "sometimes you don't want to ask people for help" and these changes mean that it isn't necessary to do so and Pauline Shanley loves the fact that she can "bowl as a complete equal".
We believe that everyone deserves a just retirement, and hope that our improvements go some way to making this a reality.