Each garden is different, and understanding your plot will help you make sure that you pick plants that will thrive.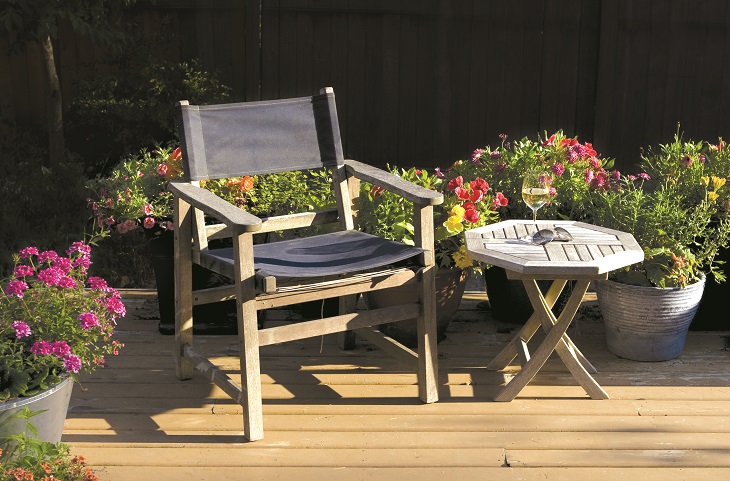 An important thing to take into account when considering how to design a garden is which way your plot faces. This will determine how much light your plants will get.
In a nutshell this means:
North-facing = less light
South-facing = most light
East-facing = lots of light in the morning
West-facing = lots of light in the afternoon and evening
How to plan a garden
Start off by creating a mood board. The overall feel of the garden is what gives it personality, and hopefully this will reflect you and the things you love and take an interest in.
Start by building up a picture of the unique style that the garden will have – collecting ideas from magazines, the internet, and trips to other gardens.
This will define what you are aiming to achieve – particularly when you're repeatedly drawn to the same things!
Next, start to put together a plan:
Measure your plot. You will need a long tape measure and someone to help you as it is easier with two people. Measure the back of the house, and the length and width of the garden. You will also need to measure the size and position of anything that is in the garden already. Then your plan can include things you would like to keep such as a shed, a tree, or paved areas.
Draw up the outline of the plot to scale on a piece of graph paper.
Create a list of everything that you want to see in your garden – from the exciting things right down to the everyday practical items.
Try out some designs by laying pieces of tracing paper over the top.
Try a few different approaches and see what works best. Include all the features you want. Then think about style and what sort of materials you prefer.
If all of this seems far too daunting, think about employing a designer or landscaper to help you realise your ideas. The Society of Garden Designers is the only professional association for garden designers in the UK. You can search for local approved designers on their website at www.sgd.org.uk
Top tips for designing your garden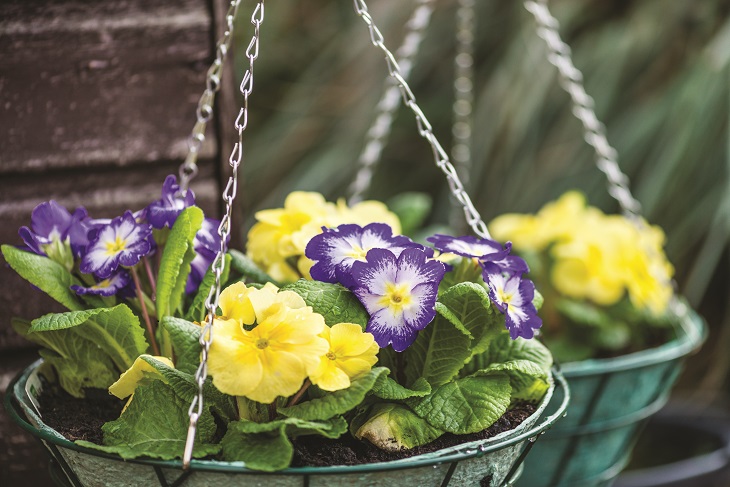 Image courtesy an Grainger/Shutterstock

Colour tricks
Did you know that cool colours like blue and purple appear further away whereas warm colours advance towards you? To make a short garden feel longer try planting blue flowers at the bottom of the garden – it will make it feel longer than it really is.
Illusions of space
Use false perspective to trick the eye – a series of identically-shaped topiary plants can be placed at intervals along a path with the size decreasing so that the smallest is the furthest away to create the illusion of depth.
Create a mural that suggests the garden goes further (a trompe de l'oeil).
Use mirrors to create an illusion of space.
Small gardens ideas
Make the most of vertical space by using pergolas, arches, and climbing plants.
Blend hard boundaries like fences into the background using plants.
Use darker colours for fencing to make the edges of the garden seem as if they are receding.
Short gardens ideas
Create a lawn that is at a 45° angle from the house so that the eye is drawn along the longest axis of the garden – from corner to corner.
Alternatively use a circular design to keep the interest inside the garden: it'll stop the eye being drawn out to the boundaries.
Long, thin gardens
Try dividing long thin gardens up into different areas by using hedges or fencing.
Create an area for seating, one for the veg patch, another for the shed and the compost heap and maybe another as a wildlife garden.
Use a curved path to link the areas together – this will create the illusion of width.
Social spaces
What could be nicer than spending time outdoors in the sunshine with family and friends? A garden with comfortable and inviting outdoor spaces is essential for the fun-loving retiree.
Consider the following...
Do you want to take advantage of morning or evening sunshine?
Will you need shade on a hot day?
Would you like screening for privacy?
Where will the BBQ go?
Is your patio big enough to accommodate all of your garden furniture?
Garden lighting will extend your social hours outside – will these be permanent mains-connected lights or solar powered lanterns?
Rather than just using high fences you might want to consider...
Screened areas where you require privacy.
Hedging or groups of shrubs to provide shelter from the wind.
Fencing or trellis with climbers.
Hard clear Perspex fencing which looks contemporary and allows the light through so plants grow well on both sides.
There are several great options to consider when thinking about shelter from the elements:
Retractable awnings
Canopies
Pergolas with climbing plants
An arbour seat
Sheds and buildings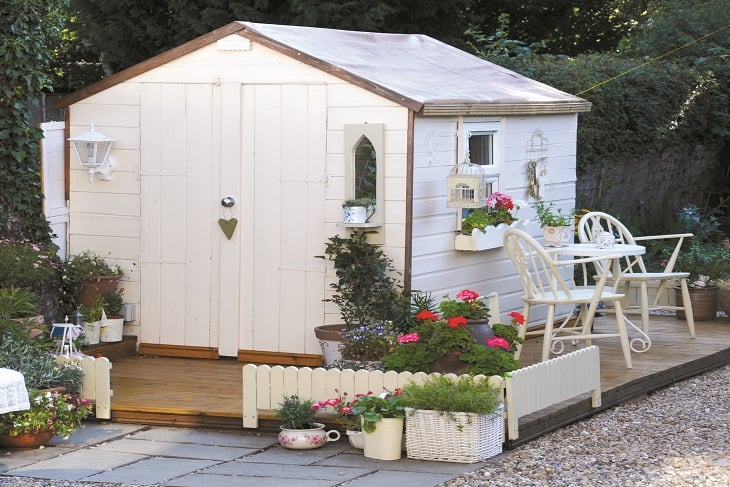 Image courtesy of c.byatt-norman/Shutterstock


For many people the garden shed, greenhouse or summerhouse is a little bolt hole where they can potter about in peace.
A shed can be:
A workshop for woodwork.
A studio for creative projects.
A place to sit and listen to the radio with a G&T.
Somewhere to keep fishing tackle, golf clubs or other hobby paraphernalia.
A chance to carry on gardening even when the rain is falling.
A real style statement for the whole garden.
What about a greenhouse?
Owning a greenhouse will greatly increase the range of plants that you can grow. You will be able to start off your seeds early, and grow varieties of plants that can only be raised under glass. Crops such as melons that will not thrive outdoors in the UK become a real possibility inside a greenhouse.
How to design a garden that caters for your hobbies
If gardening itself isn't quite enough of a physical challenge, you may want to think about how to create the perfect space for more active pursuits. Whether that means including space for a bike rack, a flat space for activities such as pilates or yoga, or a lawn that is flat and large enough for croquet, or boules.
Some people find that retirement is a great time to start keeping chickens. Activities such as bee keeping and willow weaving also make great hobbies and can keep you entertained for hours. And creating a space for cut flowers means you can bring the outside in by providing beautiful blooms for your home and friends. Whatever you passion is, your garden could be designed to indulge it.
Resting and relaxing
And if your desires lie at the other end of the spectrum, you may want to design some space for one of life's ultimate luxuries – lounging around in a hammock. As with all seating, consider whether you would like morning or evening sun, shelter or privacy.
Of course, for some, there is nothing more stimulating than a garden that enlivens all of our senses.

Outdoor furniture image courtesy of debr22pics/Shutterstock