The TV show may represent a wider range of ages, but is Strictly Come Dancing sexist when it comes to the age of its professional talent?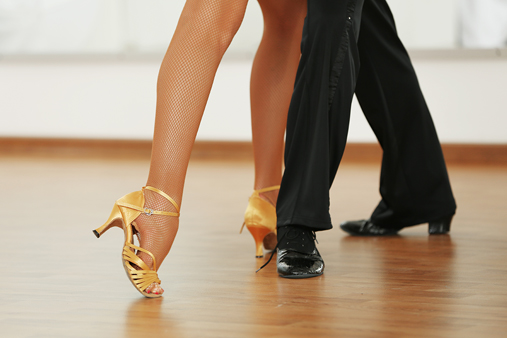 Traded in for a younger model?
In the past Strictly Come Dancing has been accused of being sexist when it comes to age. Ex-judge Arlene Phillips was famously axed in 2009 amid claims of ageism - which the BBC were quick to deny. The BBC1 controller at the time, Jay Hunt claimed that that Arlene was replaced to re-address the balance on the show though. He explained "we've still got all the experts…. It was not an easy decision to take. When I looked at the four people we had, Bruno is the joker, Craig is the Simon Cowell of the show and Len is the head judge. Arlene has elements of all of them, but when you look at it, Arlene was the obvious one to change."
Still, Phillips was replaced by Alesha Dixon, an ex-competitor who was 30 at the time and who was widely criticised for her limited technical knowledge of ballroom dancing. She lasted only three seasons before being replaced by prima ballerina Darcey Bussell.
Whether or not Arlene Phillips was replaced because of her age remains to be seen, but there definitely seems to be a discrepancy between the longevity of a female dancer's career and that of her male counterpart.
Boys vs. girls
The oldest professional male dancer on the show is the much-loved Anton du Beke. Known as 'the king of ballroom' he is infamous for his comic dance-routines and ability to nurture the more challenging partners. He has single-handledly created some of the most iconic Strictly scenes, from Anne Widdicombe flying in dressed in yellow feathers, to Nancy dell'Olio emerging from a coffin to score a rather embarrassing score of 17 for her rumba. Still, age has proven to be no boundary for Anton, who also became a father to twins recently.
Ten years his junior, Brendan Coles, winner of season one with partner Natasha Kaplinsky, is also a Strictly staple. Known for his sharp tongue when it comes to disagreeing with their comments, he always fosters a love-hate relationship with the judges. And while I'm sure it would be denied, what does remain a fact is that, the female professionals on Strictly tend to be younger. Kristina Rihanoff was the oldest serving female dancer, and danced her last season aged 38. Natalie Lowe retired from the show aged 37, and this year's cohort does look decidedly younger.
Starting a family?
But is this more to do with life priorities than ageism? Many argue that the female dancers give up the show to focus on family life, and that professional dancing and young children do not go hand in hand. Perhaps the female professionals simply have to put their personal life on hold for so long that they are happy to leave after a few years.
Older talent reigns this year
And these rules don't appear to apply to this year's talent. Ruth Langsford, aged 57, made it to week eight and claimed that she was 'doing Strictly for all 50-something women who don't want to be invisible'. And Debbie McGee, aged 59, has been wowing audiences this year with her ability to take on any of the dance styles and positioning herself as firm front-runner.
Leading by example
And perhaps the BBC are keen to put rumours of ageism behind them with the appointment of Shirley Queen-of-Latin Ballas as head judge. Though only 56, she has all of the credentials, and may just prove to be as permanent a fixture as previous head judge Len Goodman. Time will tell…
Image credit: Africa Studio via Shutterstock