Last summer marked our second outing to the Hampton Court Palace Flower Show, where we teamed up with award-winning garden designer Tracy Foster.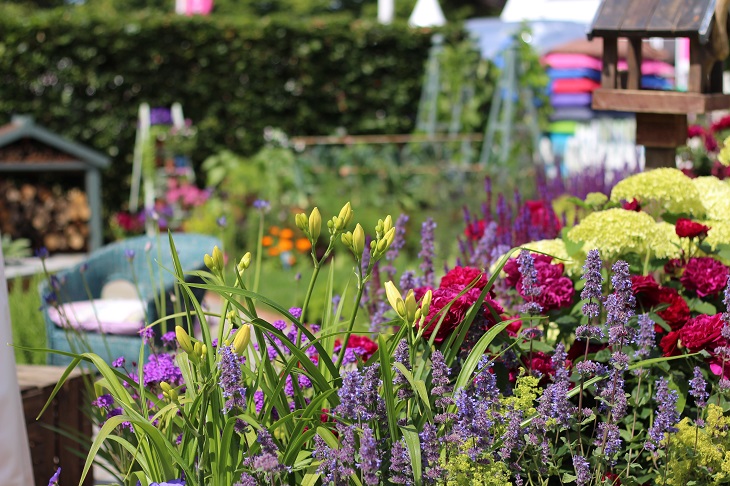 Tracy first caught our eye the year before, where her innovative Hedgehog Street Garden showed us all how a garden can be both purposeful (to attract and sustain wildlife) and beautiful at the same time. And it deservedly won her praise from critics and fans alike – securing her the much-coveted Gold Medal and People's Choice Awards.
Putting Tracy's design talents to the ultimate test, last year we asked her to create 'A garden for every retiree' – encompassing the changing needs of retirees today.
So she brought on board an army of volunteers either at, or approaching retirement to help her meet the brief. They created beautiful details such as our handmade bird boxes and cushions, as well as providing vital insight into the needs of the UK's retirees. They even came along to help with the build.
The results were overwhelming. Tracy added a Silver Gilt Medal to her collection and we had the pleasure of talking to the adoring public all week long in our beautiful garden. But what exactly does a 'garden for every retiree' involve?
Well that entirely depends on what you want from your garden – and this might change over time. As you grow older your garden could offer you more and more, and some hard graft now might mean that you can reap the benefits when you want to put your feet up later on.
Here are some of the highlights from our entry last year and how Tracy designed 'a garden for every retiree' with this in mind.
'A garden that appeals to all the senses'
Tracy spent months researching the best possible range of plants for the garden. These included the incredibly fragrant 'Darcey Bussell' rose, plants intended to encourage bees into the garden such as Achillea 'Credo', lavender and Echinacea purpurea, as well as a wealth of colours to provide visual delight all day long. By using perennials she was able to ensure that some clever planting now would provide benefits for years to come.
'Space that is accessible to all of the family'
The garden was designed to be as accessible as possible – with raised beds perfect for those who struggle to work at ground level – or who want to prevent future back problems! The walkways were also paved to allow access for wheelchairs or for grandchildren's pushchairs.
'Social space and impromptu seating for those expected and unexpected social gatherings'
A big highlight of our garden was our social space – complete with covered seating, beautiful handmade cushions and a gin table that was the envy of all who passed through. What Tracy also incorporated into this garden were some clever little details such as the raised beds all the way round that provide impromptu seating for unexpected guests... or weary Hampton Court Palace Flower Show attendees!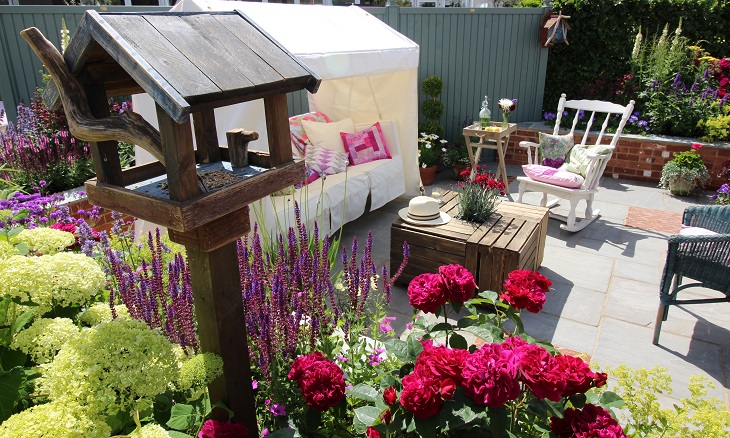 'In retirement your garden can play host to whatever hobbies take your fancy'
What people most look forward to in retirement is the opportunity to indulge in the hobbies that they didn't have time for during their working lives. So our garden reflected this through some lovely examples including bee keeping, a compact but very beautiful vegetable patch and a vibrant cut flowers patch.
The story continues...
And the story didn't end there. At the end of the flower show we also sold off all of our plants (as is custom), donating a massive £3,600 to our chosen charities Alzheimer's UK, NI Hospice and St. Catherine's Hospice. In addition to this, we donated our beautiful accessible shed to The Conservation Volunteers. They work with local communities to create volunteering opportunities in the great outdoors and have been a lifeline for many retirees. Since then, some of our staff have even joined them on a corporate social responsibility day, helping clear a local woodland. The Conservation Volunteers are also very popular with retirees – providing opportunities for exercise and fresh air across many communities. You can read about the great work that they do at: www.tcv.org.uk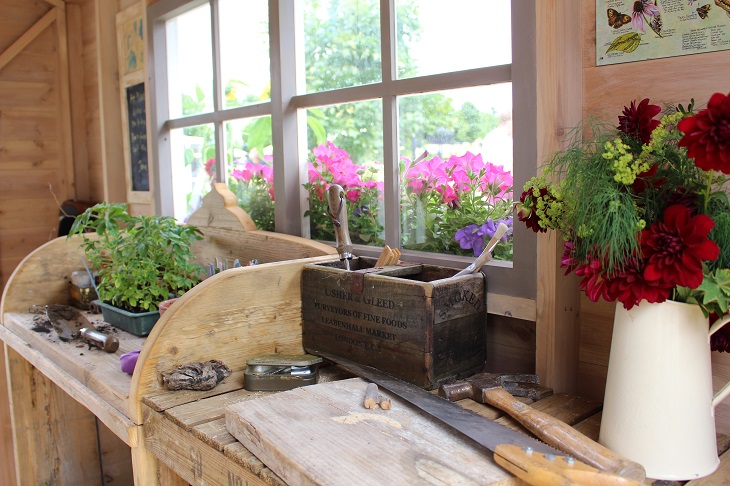 Our garden may have won a medal, and we were delighted to have helped our chosen charities, but what was most rewarding was the opportunity that it gave us to speak to so many lovely retirees over the week.