Christmas is traditionally the time of year when we get together as a family, eat drink, and are merry…right? Not for everyone.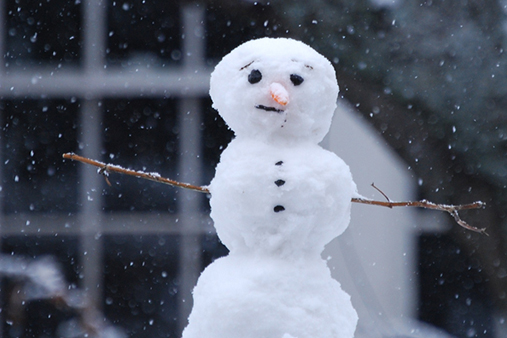 Christmas is traditionally the time of year when we get together as a family, eat drink, and are merry…right? Not for everyone. In fact, for some, Christmas is very far from the most wonderful time of the year. If you are faced with spending your time alone, while everyone else is happily surrounded by family, it's easy to feel even more isolated than before. As Christmas is centred around family, the loss of a loved one can also feel more painful at this time of year. So what can you do if you are dreading the Christmas holidays?
Think about what is making you lonely
Mental health charity Mind, recommend that the first step in tackling loneliness is to understand what is making you feel that way. Maybe you are lonely because you are not surrounded by friends and family, or maybe you are surrounded by friends and family but you don't feel like you can be yourself, or like they really understand you. The first step, according to Mind, is to work out which one relates to you. Then you can work out whether you need to open up and talk to your family (or someone else who can help. This could be a charity like The Silver Line helpline) or find a way to meet new people. Mind offer some excellent suggestions here such as talking to someone online.
Stay away from social media
Social media is a wonderful way of sharing pictures with family and friends. But it's also a pretty unrealistic reflection of the everyday. Most people will fail to share the burnt turkey that they overcooked on Christmas day, or the family feud that was sparked over an insensitive reaction to a Christmas present. Remember that social media is the best portrayal of someone's life and should not be used to compare your life to someone else's. The best thing to do if you are likely to feel lonely at Christmas, is to avoid social media, or to at least take what you see with a pinch of salt…
Limit your alcohol intake
Alcohol is also something that is available in abundance over the festive period. But if you are feeling low, it can often do more harm than good. While it may make you feel merry in the short-term, alcohol is a depressant so it can leave you feeling blue afterwards. And alcohol use in the over 50s is something that tends to be overlooked – perhaps because family members (or those over 50 themselves) are assumed to be too set in their ways to change. This is something that an anonymous survey carried out by medical practitioners confirmed. Many felt it was wrong to deprive older people of their 'only pleasure'. Baroness Hayter, who is the vice-chairwoman of an all-party parliamentary group on alcohol harm goes further. She recommends that if you are considering giving the gift of alcohol to someone over 50 this Christmas, consider giving them your time instead: "If loneliness or lack of company is the most important thing, then give them your company, don't give them booze."
Try something new
Starting something new can be daunting, but it could also give you the new lease of life that you need. Beginning new hobbies will allow you to connect with likeminded people and give you something to focus your energy and attention on. This doesn't mean you suddenly need to take up knitting or hiking - unless you want to - but there are a lot of activities out there to get involved in. The best place to start is to do a quick google search, or to have a look in your local community. Local community centres, shopping centres and local magazines will usually have a variety of listings that might spark your interest. Read more about active pastimes in retirement here.
Volunteer
If you can't find an activity that takes your interest, perhaps volunteering could help. Charities are often looking for volunteers over the festive period. You can also find a very comprehensive list of volunteering opportunities at The Do-it Trust. They are the UK's national volunteering database and help over 200,000 people each month to donate their time and build their skills. Whether that's helping to coach a sport, using singing to help aid those with Alzheimer's or teaching others about one of your passions.
Get out of the house and exercise
If we're honest with ourselves, most of us could do with being more active – particularly around this time of year. And the health benefits of stepping outside and getting some fresh air, combined with physical activity are huge. The NHS Choices website advises that not only is exercise great for your body, it's also great for your mind and can help to:
boost your self-esteem and mood,

boost your sleep quality and energy, and

reduce your risk of stress, depression, dementia and Alzheimer's.
They recommend that adults who are aged 65 and over should spend at least 150 minutes a week doing moderate aerobic activity (such as cycling or walking) and strength exercises on two or more days. Of course, if you have limited mobility or a health condition that may make this difficult it's best to speak to your doctor and find out what is safe and practical for you. But fitting in just over 20 minutes a day of walking should be achievable for most and may make you feel a lot better.
Use technology to stay in touch with loved ones who are far away
If the fact that your loved ones live too far away to visit is what's making you lonely, there are many technological solutions that may be able to help. Software such as Facetime (if you have an iphone or an ipad) or Skype will let you talk to your friends and family for free. So if your relatives live as far away as Australia, this could be just the ticket to see their smiley faces on Christmas Day – without having to fork out for an actual ticket…
Is there someone lonely near you who you could help?
Finally, if you are lucky enough not to suffer from loneliness, perhaps there is someone nearby that you could help. Do you know someone who is by themselves who you could fit round your table at Christmas? Or could you invite them round for a cup of tea and a mince pie to get them out of the house? It might just be the best gift that they could have wished for…
Image credit: MG Shelton