A well designed, low maintenance garden can meet your needs and still be stylish and pleasurable to be in.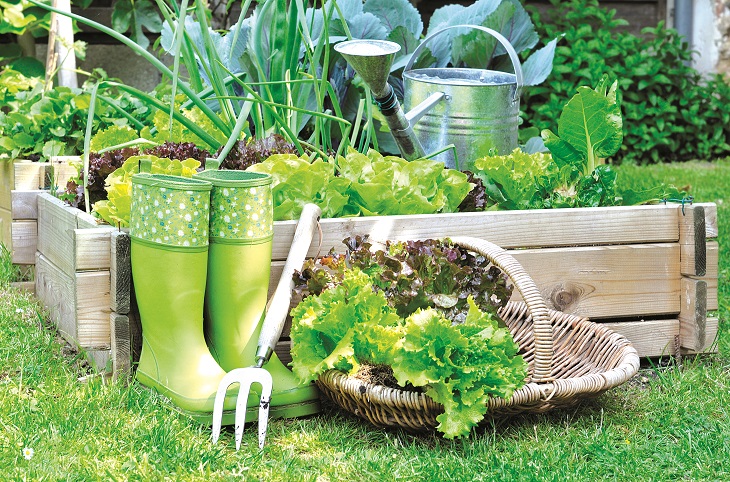 Start by making a list of all the things you must have in your garden. Be honest with yourself. Will you be able to maintain it now and in the future?
Features to avoid
If you want to keep it simple – it may be worth avoiding the following:
Lawns – need regular mowing
Ponds – need cleaning
Pumps and filters – need maintaining
Pots and baskets – need watering daily
Vegetables – need lots of care
Topiary – needs frequent clipping
Herbaceous borders – need weeding, dividing, and staking
Where will everything go?
Designing a low maintenance garden is a bit like designing a kitchen – you need to put the most frequently used features within easy reach. Is there a water supply near the greenhouse? Is the compost bin near the house? Being well organised saves time and effort too. Directing paths to link the areas you use most often will be a benefit, as will raised beds.
Lawn maintenance
A luscious lawn is beautiful, but it can be one of the most time-consuming features. Here are a few suggestions:
Replace the lawn with some interesting paving.
Consider letting it grow a bit longer and incorporating wild flowers.
Use artificial turf – though bear in mind it may need brushing from time to time.
Use a mower that minces up the clippings really fine so they can be left on the lawn.
Buy a wider mower – fewer trips up and down the lawn.
Invest in an 'automower' (a little robot which mows without having to be pushed).
Design your lawn with smooth clean edges – fiddly bits take more time and effort.
Use a metal lawn edging strip or a row of bricks mortared into place just below the height of the lawn to save trimming with shears.
Get edging shears with a built in box to collect clippings.
Consider using a lawn care company to carry out seasonal maintenance – it often costs less than you would spend on lawn food, weed killers or tool hire.
What to do with garden borders
Planted borders are beautiful but can be hard work. Here are some pointers to help you manage your workload in the garden.
Replace bedding with perennial plants such as Heuchera, hardy Geraniums, Hemerocallis (daylily) or Sedum.
Or consider using shrubs and groundcover plants that will smother the ground and reduce the need for weeding.
Apply a mulch of chipped bark, leaf mould or garden compost onto bare soil around your shrubs and plants – it saves water and helps to prevent weeds.
Choose plants that are suitable for the conditions in your garden: carefully chosen plants will grow without needing much care.
Check how large a plant will get before you buy it.
Avoid buying tender plants that need special care during winter.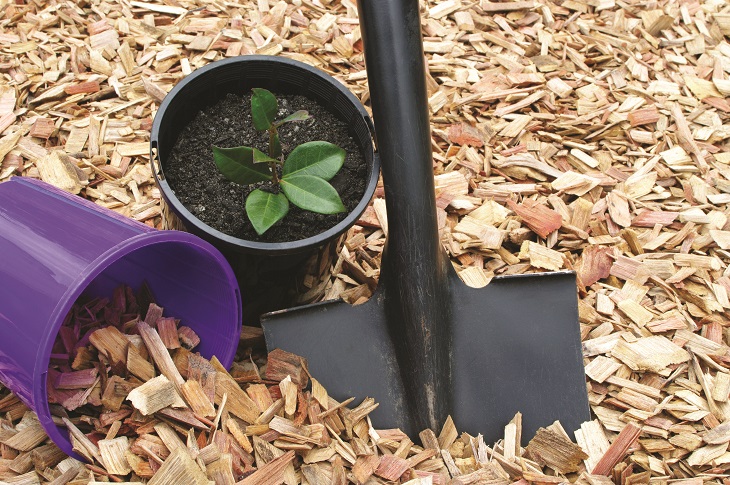 Image courtesy of LuapVision/Shutterstock
Ground cover planting
More ground cover means fewer weeds. Low-growing spreading shrubs make excellent ground cover, as do many perennial plants. Just bear in mind that some can be invasive – so don't plant them amongst delicate plants that could be swamped.
Here are some of the best varieties:
Great evergreens:
• Cotoneaster dammeri
• Juniperus squamata 'Blue Carpet'
• Prunus laurocerasus 'Otto Luyken'
• Hebe pinguifolia 'Pagei'
• Euonymus fortunei 'Silver Queen'
Plants that like the shade:
• Bergenia (Elephant's Ears)
• Brunnera macrophylla (Siberian Bugloss)
• Galium odoratum (Sweet Woodruff)
• Pulmonaria saccharata (Lungwort)
• Hosta
• Vinca (Periwinkle)
• Epimedium (Barrenwort)
Plants that like the sun:
• Oregano
• Sedum
• Persicaria affinis 'Darjeeling Red'
• Nepeta racemosa 'Walker's Low'
• Alchemilla mollis
• Various hardy Geraniums including
Watering made easy
In the summertime watering the garden can become a tiring daily chore – here are a few tricks to save you time:
Limit the amount of pots and baskets you have – they need lots of water and dry out quickly.
Look for self-watering containers with a built in reservoir.
Locate containers close to a tap.
Use plastic collars in grow bags to direct the water to the roots of the plants.
Use an irrigation system to ensure your plants will be watered while you are away from home. These vary in complexity and price from the all singing and dancing computer controlled sprinkler systems to the simple plastic spike that you can attach to an old plastic bottle.
Paving
A low maintenance garden may have more paving or gravel. This does not have to look plain – use some of these exciting paving ideas to get you started:
Use two or three different materials to create more interest.
Lay paving at an angle or use different laying patterns.
Add a contrasting border.
Include a mosaic.
Use some interesting edges.
Leave any building work and heavy lifting to the professionals. Well laid paving will look better and last much longer.
Maintenance for you
Don't forget to look after yourself while you are looking after your garden. Tool manufacturers advise that we spend a little time doing some warm up exercises before getting stuck into the gardening. Five minutes of simple stretching exercises should do the trick.
Wellington boots image courtesy of sanddebeautheil/Shutterstock