Finances
28 February 2018
While it's not the nicest thing to think about, most people find comfort in the fact that they have a plan in place to make sure that the people they love are looked after once they're gone.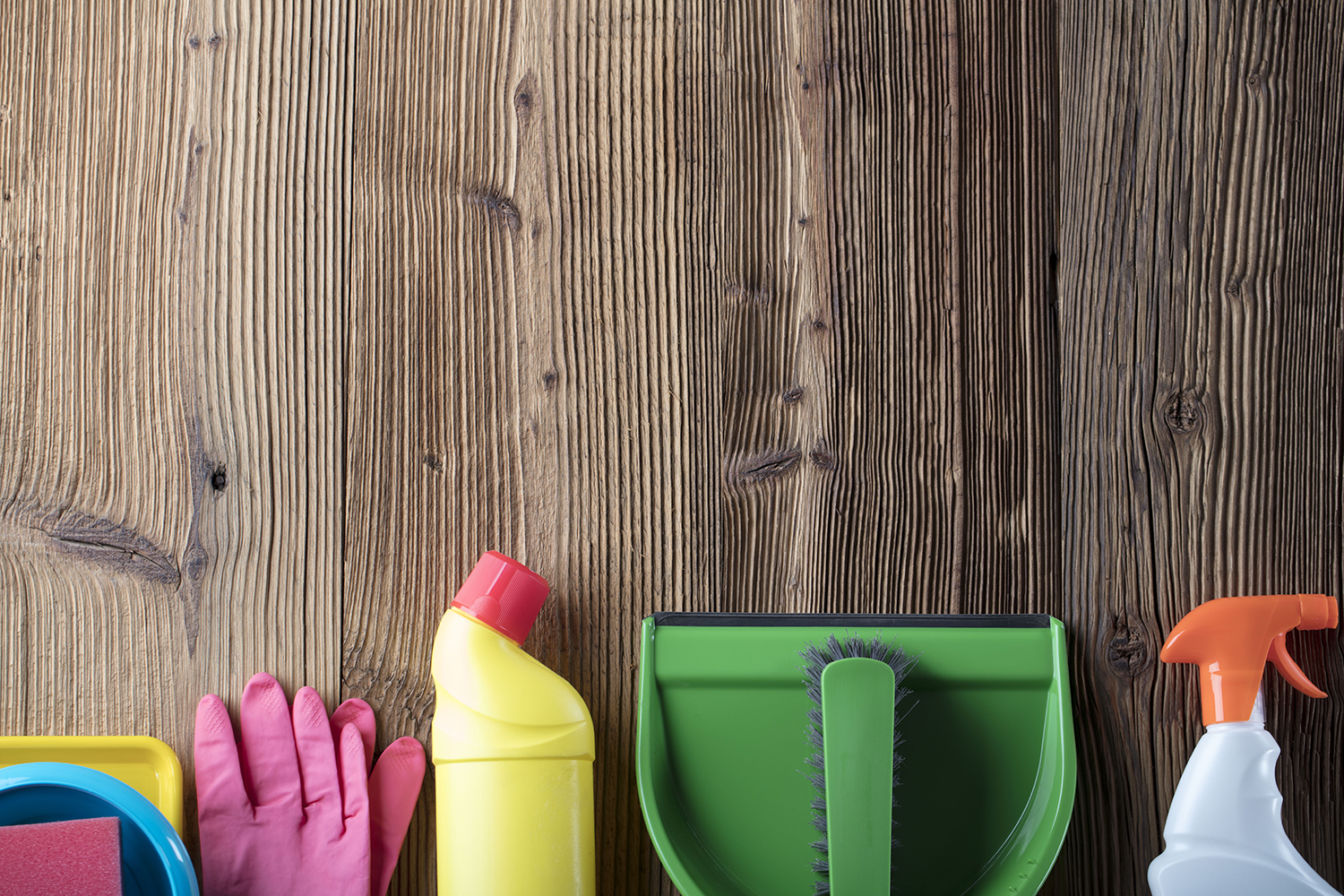 Spring can be a beautiful time of year, filled with new flowers, longer days and plentiful colour. But it can also bring April showers which limit the amount of time we can spend outside enjoying the season. If you do find yourself stuck inside, and don't fancy the traditional spring cleaning, perhaps you could double check that your affairs are in order.
What do I need to do to get my affairs in order?
While it's not the nicest thing to have to think about, most people find comfort in the fact that they have a plan in place to make sure that the people they love are looked after once they are gone. And this involves thinking about everything that you own – your property, your assets, any incomes you receive or anything that you will leave behind after you die, and working out what you will do with it. While there are a few things to consider the most important things to think about are:
Have you set up a last will and testament or at least made a record of who you would like to pass to your assets on to?

If you receive a retirement income or are a member of a pension scheme, have you filled out an expression of wish form?

Have you considered setting up a power of attorney?
And if all of this sounds like gobbledegook, fear not, we explain more below…
HOW DO I MAKE A LAST WILL AND TESTAMENT?
There are different ways to make a last will and testament
Write your own will

But while this is the cheapest option, it's only really a good idea if your requests are quite straightforward. As a general rule, if you live with a partner who you are not married to, have children from different relationships or have assets of more the £325,000 it's worth getting some advice as this is where issues of inheritance tax and inheritance law can make things a little more tricky. If you do decide to go down this route, then you can find templates online or at places like the Post Office – just make sure you get them signed, dated and witnessed or they won't count.

Use a will writing service

Will writing services will probably provide you with someone who has experience of working with wills, but they probably won't be a solicitor. This means that they will be cheaper, but not as qualified.

Get a solicitor to write your will

If your situation is very complex and you have assets that are worth quite a lot, it's worth finding a specialist solicitor. As a will is a legal contract they will be experts in this field so you will have peace of mind that everything has been done properly. You can expect to pay several hundreds of pounds depending on how complex your case is.
If money is an issue though, the most important thing to do is to record your wishes. If you don't do this, the Government will decide what happens to your assets. You can use their online tool to see how this works here.

WHAT IS AN EXPRESSION OF WISH FORM?
In some cases you can leave some of your retirement savings to your loved ones if you die. This includes:
if you have kept some, or all of your savings invested in a drawdown arrangement,

if you took out a guaranteed income for life (pension annuity), and chose a guarantee period that you have not yet come to the end of, or

if you took out a guaranteed income for life and chose a value protection option (and the payments that you receive have not yet reached that 'guaranteed' value).
In all of these cases you may have some money left that you could leave to someone else.
An expression of wish form tells the company who are managing that money what you would like to do with it. You can choose (or 'nominate') one person, or more than one to leave it to. You can also choose to leave it to charities, trusts and other organisations.
The thing you should bear in mind about expression of wish forms though, is that while the organisation will usually take your wishes into account, they are not bound by them. This means that they can still select a different beneficiary if your circumstances have changed – for example if you've divorced or remarried since. This is called 'exercising discretion'. Not all companies do 'exercise discretion' but it's a good idea to find out what the policies of the companies relevant to you are.
The main thing is to keep these forms up-to-date, particularly if your circumstances change. If you are unsure, you can contact the company who pays you your guaranteed income for life or manages your drawdown arrangement and they will be able to tell you whether you have an expression of wish form and who you have nominated.
WHAT IS A POWER OF ATTORNEY AND DO I NEED ONE?
A Power of Attorney is a legal document that gives someone else permission to act on your behalf. Some people decide to set them up in case a time comes when they are unable to make decisions for themselves or carry out tasks for themselves due to ill health - and generally this means that a Lasting Power of Attorney is needed. There are two different types of Lasting Power of Attorney in the UK that deal with either health and welfare or property and financial affairs. You can give someone permission to deal with just one of these areas, or both, depending on your needs. But you need to set them up while you still have 'capacity' to make decisions for yourself.
There are different rules in the Scotland and Northern Ireland that you can read about on our Powers of Attorney page where you can also download a Powers of Attorney factsheet that tells you how much the different powers of attorney cost to register as well as who you can contact for more information if you are unsure about setting one up.
Or if you would like to discuss acting as a power of attorney with a close friend of family member, you can find out more here.
IS THERE ANYTHING ELSE I NEED TO CONSIDER?
If you find that you are on a roll, there are some other things that you might want to consider to get your affairs in order:
Make a list of all of your memberships. If someone has to cancel them on your behalf in the future then it will make their job a lot easier.

Make a list of all of the bank accounts that you have.

Tell someone that you trust where everything is, just in case anything should happen to you.

If you have any strong feelings about the kind of funeral that you would like, make sure that you tell someone that you trust what these are. And if you are keen not to pass the cost on to someone else, it might be worth considering a funeral plan. You can read more about funeral plans and losing a loved one in retirement here.
But if all of this seems a little too gloomy, the sun is shining and spring looks like it's in full bloom – maybe you can save these jobs for a rainy day.

Photo credit: Zolnierek