If all you've been dreaming of since you retired is globe-trotting to the far-flung places that you haven't yet managed to visit, you are not alone.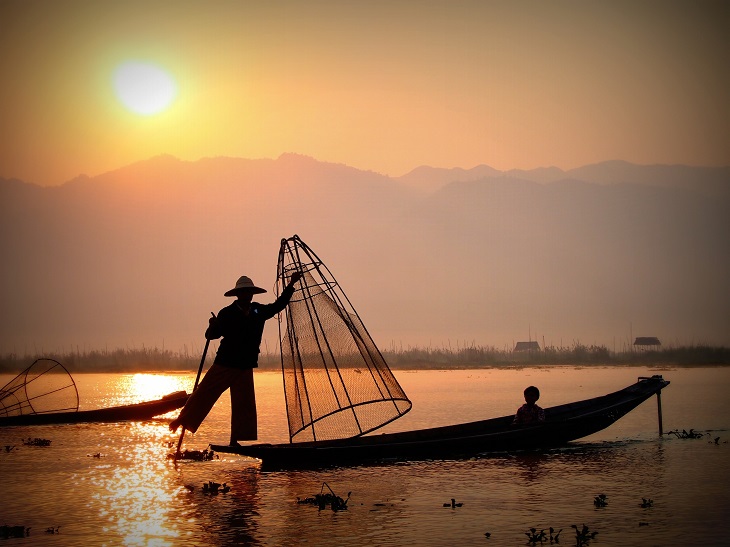 In fact, research from the National Employment Savings Trust has revealed that the most desired activity in retirement (with over 62% of the vote) is to go travelling or on multiple holidays.
You may of course be reading this thinking that while travelling in retirement is high on the wish-list unfortunately that is where it will remain. Holidays are certainly a luxury, and just because you have the time to travel, doesn't necessarily mean that you suddenly have the funds for it. So...how to travel cheaply? Luckily there are a few tricks that can mean travelling the globe doesn't have to cost the earth. Here are our top travel tips:
Eat local food
People often steer clear of street food, but in many South-East Asian countries you're missing out on the tastiest, freshest and cheapest grub. That pad thai cooked in front of you is likely to be far better and more economical than the sloppy pizza from the international restaurant.
Be flexible with flights
Do you need to leave on a Saturday? Do you need to fly direct? Mid-week departures are often much cheaper, as are flights with lay-overs. Flight prices rise and fall all the time so keep an eye out so you can grab them when they fall. Skyscanner is a great website for this.
Be open to alternative accommodation
While youth hostels may (understandably) be off the list, there are plenty of cost-effective options. Sites such as Airbnb offer great value, or house-sitting could secure you a completely free stay. You'll need to register with a house sitting site such as TrustedHousesitters.com (who will expect you to look after a pet in return) but other than the membership fee (which is usually annual) you'll have nothing to pay for your accommodation!
Travel off peak or in the shoulder season
Undoubtedly a travel tip you've heard before, but avoiding the school holidays is often the cheapest way to travel. This doesn't always guarantee the best weather though. So sometimes the 'shoulder' season (which is in between low season and high season) can offer a good compromise.
Do your research
Don't just go for the first travel insurance company you find. Make sure you look into several options and if you are planning to go abroad more than once, a multi-trip insurance policy is worth considering.
Stay with the locals
In countries such as Cuba, you can rent private rooms from local families which will help keep costs down and provide you with a much richer experience.
Adventures closer to home
Of course exploring new places in retirement doesn't have to involve a round-the-world ticket. There are plenty of places within the UK and on your doorstep that are worth exploring that you might not have noticed before. You could:
join local groups that cater for your interests
visit local National Trust or English Heritage sites, or
finally get round to visiting parts of the UK that you have never seen.
There are also plenty of active pastimes where you can meet new people listed in local newspapers or circulars. If you don't receive one, have a look at the noticeboards in your local community centre to see what kinds of things are advertised there. If nothing appeals, why not consider setting up your own group?
So there you have it – our top travel tips. Hopefully it's inspired you and given you a few ideas about how to travel cheaply in retirement. After all, during your golden years, the world is your oyster.
Image courtesy of Flickr, Momo