After budgeting for the essentials, it is important to take into account your hobbies and leisure activities.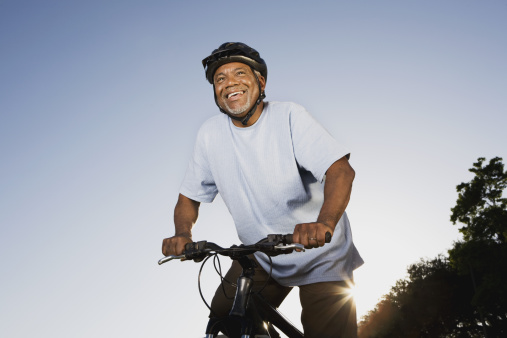 Drawing up a budget plan for retirement can be more challenging than it is at any other point in your life.
It is certainly more important than ever to get it right, as you are likely to be working with a fixed income based on how much money you are drawing as a pension.
However, this does not mean that you have to be so thrifty there is no room for leisure spending. In fact, the opposite of this is the case, as setting aside time and money for hobbies and pastimes is essential for your mental and physical wellbeing in retirement.
General budgeting tips
First get an idea of your current spending based on a few months' worth of bank statements and payslips.
From here, you will be able to work out how much money you have available to spend when you finish work - but don't forget to factor in considerations such as potential changes in spending habits. This is why it is so important to allow for leisure activities.
Another point not to overlook is to remember to allow for one-off expenditures such as birthdays, Christmas, holidays and home or car repairs.
Leisure spending benefits
If you have paid off your mortgage and your children have grown up and made their own home by the time you leave work, then your overheads could be lower than they have been at previous stages of your life.
You're likely to be spending more money on leisure activities, but despite this there are several benefits you can take advantage of.
For instance, the Diamond Club offers discounts on meals in pubs and carveries for the over-50s.
Senior Club screenings at cinemas such as the Odeon, Vue and Empire include a free cup of tea and a biscuit and discounted ticket prices - so you can see films on the big screen at a lower cost.
Most charging museums offer a lower price point for seniors - and the English Heritage and National Trust both list reduced membership rates.
Transport
Anyone born before April 6th 1950 is entitled to a free bus pass when they hit 60. The age at which people are permitted to claim this is increasing, but broadly in line with the state pension age increases - so it is well worth enquiring about.
Senior railcards cost £30, so it is a little pricier than the bus pass. However, it saves you a third off all rail fares, so its cost can be justified very quickly if you plan on taking a day trip or holiday by train.
Bowls
There are other pastimes that people find they become more enthusiastic about as they get older, even if they had never particularly considered it before. Bowls is a great example of this.
It can help to keep you active and sociable in retirement - although this is just one reason for the sport's enduring popularity.
© 2016 Axonn Media Ltd. All rights reserved. Any views and opinions expressed in news articles are not those of Just Retirement Limited. News supplied by Axonn - NewsReach.