Cases of cancer among the UK's older population are predicted to have increased significantly by 2035. Can anything be done to stop this?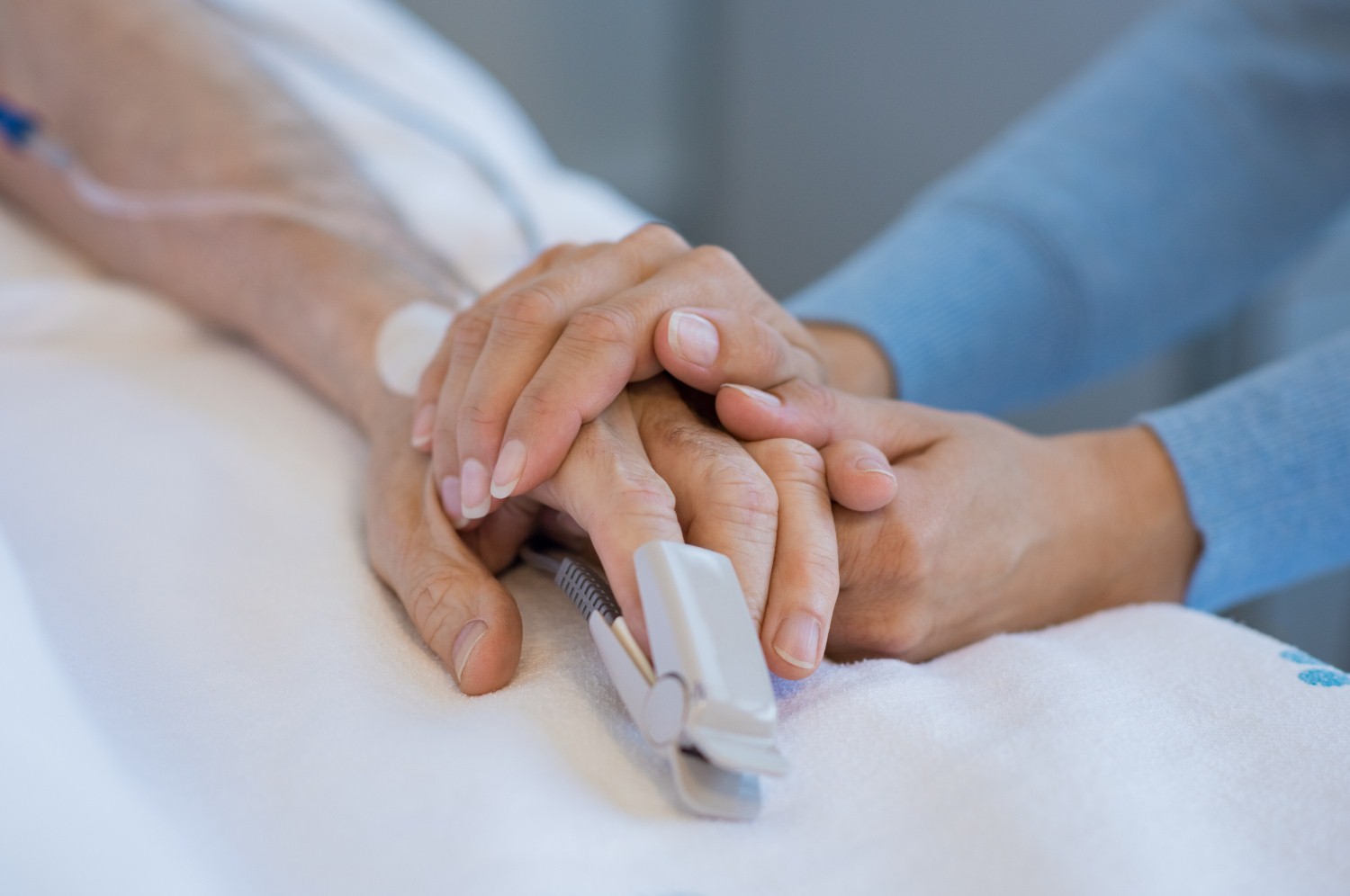 We're all subject to advice from all directions on how we can reduce our risk of being diagnosed with cancer, whether it's by making changes to our diet, leading a more active lifestyle or avoiding spending too much time in the sun.
However, other factors are also at play in determining people's risk of cancer, including genetics and, sometimes, simply bad luck.
Yet according to figures from Cancer Research UK, there is going to be a huge surge in cases of the disease among older people between now and 2035. But why? And can we do anything to stop this from being the case? Let's take a look.
How much are cancer cases expected to increase by?
Currently, some 130,000 people aged 75 and over in the UK are diagnosed with cancer every year, statistics from Cancer Research UK show. However, this is expected to increase by 80 per cent in less than 20 years to reach a rate of 234,000 diagnoses a year among over-75s.
Older people account for just over one-third (36 per cent) of the country's annual cancer diagnoses at present, but this will increase to almost half (46 per cent) of all cases by 2035, the charity believes.
Altogether, it is believed that half of all people born after 1960 will develop some form of cancer during their lifetime.
Cancer Research UK also highlighted that while cancer survival rates have improved dramatically in the last four decades, they are at their lowest rate among members of the older population. Their immune systems are naturally weaker, which means treatment such as chemotherapy can be much harder for them to recover from.
Why is cancer on the rise among the older population?
The expected rise in cases of cancer among older people can be partly attributed to the growth of Britain's ageing population. Old age is one of the biggest factors behind cancer development, so as the older population grows, so will cancer diagnoses.
What's more, Cancer Research UK has found that older people tend to be less likely to receive curative treatment for their illness. This may be contributing to poor survival rates among this demographic, and leaving the overall figure for cases of the disease higher than it may need to be.
The charity also believes that this finding demonstrates that more support is needed for older people who are diagnosed with cancer so that they feel more empowered where treatment options are concerned. It has called for greater investment from the government to help make this a reality.
Rose Gray, Policy Manager at Cancer Research UK, commented: "If we do nothing, the disparity in care between older and younger cancer patients will only grow.
"It's vital to address this if we want to realise our ambition of ensuring world-class treatment for everyone in the UK who is affected by cancer."
What can older people do to lower their cancer risk?
While the Government has pledged a £20 billion increase in funding for the NHS over the next few years, Ms Gray highlighted that it still "falls short of what is likely to be needed to truly transform the way that patients are cared for".
She wants to see more NHS staff having more time to provide the best possible standard of care and support to cancer patients. Ms Gray would also like to see older people themselves have more options when it comes to treatment.
In the meantime, people may want to try to reduce their risk of developing cancer by making changes to their lifestyle. For example, obesity is a major risk factor for the disease, and there is evidence to suggest that exercising more and eating a healthier diet could reduce the likelihood of a diagnosis.
In addition, there are some tests available to allow people to see if there is a genetic risk of certain types of cancer, such as breast and ovarian, in their family. Angelina Jolie famously underwent a double mastectomy after finding out she was a carrier of a cancer gene - an option that is available to people in the UK too.
Finally, always keeping skin protected in the sun, only consuming high-fat foods and alcohol in moderation, and stopping smoking have also been proven to lower the risk of a cancer diagnosis.

© 2018 Axonn Media Ltd. All rights reserved. Any views and opinions expressed in news articles are not those of Just Retirement Limited, Just Retirement Money Limited or Partnership Life Assurance Company Limited. News supplied by Axonn.
Image credit: Ridofranz via iStock