Even those with low income are expected to contribute to their care costs in later life - and Stephen Lowe of Just Retirement has noted that the cost of a residential home is typically £500 to £600 a week.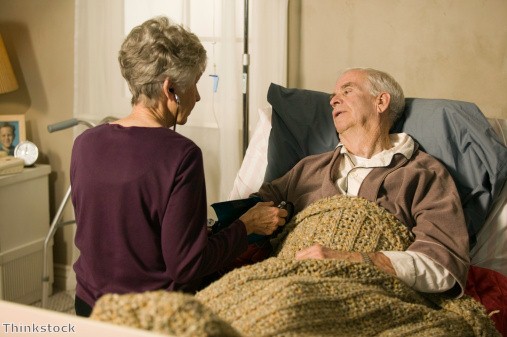 Care funding is often assumed to be free - but this is not the case, and even those with low levels of income in later life are expected to contribute to their care costs.
Group external affairs and customer insight director of Just Retirement Stephen Lowe specified that the cost of a residential care home is typically between £500 and £600 per week, depending on location.
Speaking to FT Adviser, he added that this could be higher for those who wish for higher quality accommodation, or those who require extra services.
Research carried out by Laing & Buisson from 2013 to 2014 revealed that the average annual cost of a single room in a residential care home with nursing facilities is £38,064 per year in the UK.
Under the current rules, an assets test is carried out to establish whether or not a person is required to contribute to their own care costs, and how much. Those holding more than £23,250 of assets are required to fully self-fund until their assets fall below this threshold.
Property is not taken into account if the retiree or a dependent are living in it - and this usually means it will be discounted for those receiving in-home care. For residents in a care home it will be counted - and most homeowners typically have to self-fund.
Care that's provided in your home generally costs less than being looked after in a care home, but this depends on the level of support and assistance the person requires. The situation can be reversed if care needs increase, as domiciliary care with live-in support usually costs more than a room in a care home.
Domiciliary care is charged on an hourly basis - and Mr Lowe told FT Adviser the funding system for social care is in the process of being reformed. A new cap is due to be implemented in April 2016, which will be £72,000.
Only spending on care will count towards the cap, not spending on food and accommodation costs or any further personal spending on leisure, entertainment and other lifestyle considerations. As a result of this trend, the amount an individual will spend will far exceed the cap and only an estimated one in eight people are expected to benefit.
The system for assessing whether a person is required to pay or not is not due to change, and will continue to be determined by an asset test. However, the levels applied are changing, and some financial support will be provided for those with up to £118,000 from next April.
© 2015 Axonn Media Ltd. All rights reserved. Any views and opinions expressed in news articles are not those of Just Retirement Limited. News supplied by Axonn - NewsReach.