Why should people think about getting pets in retirement?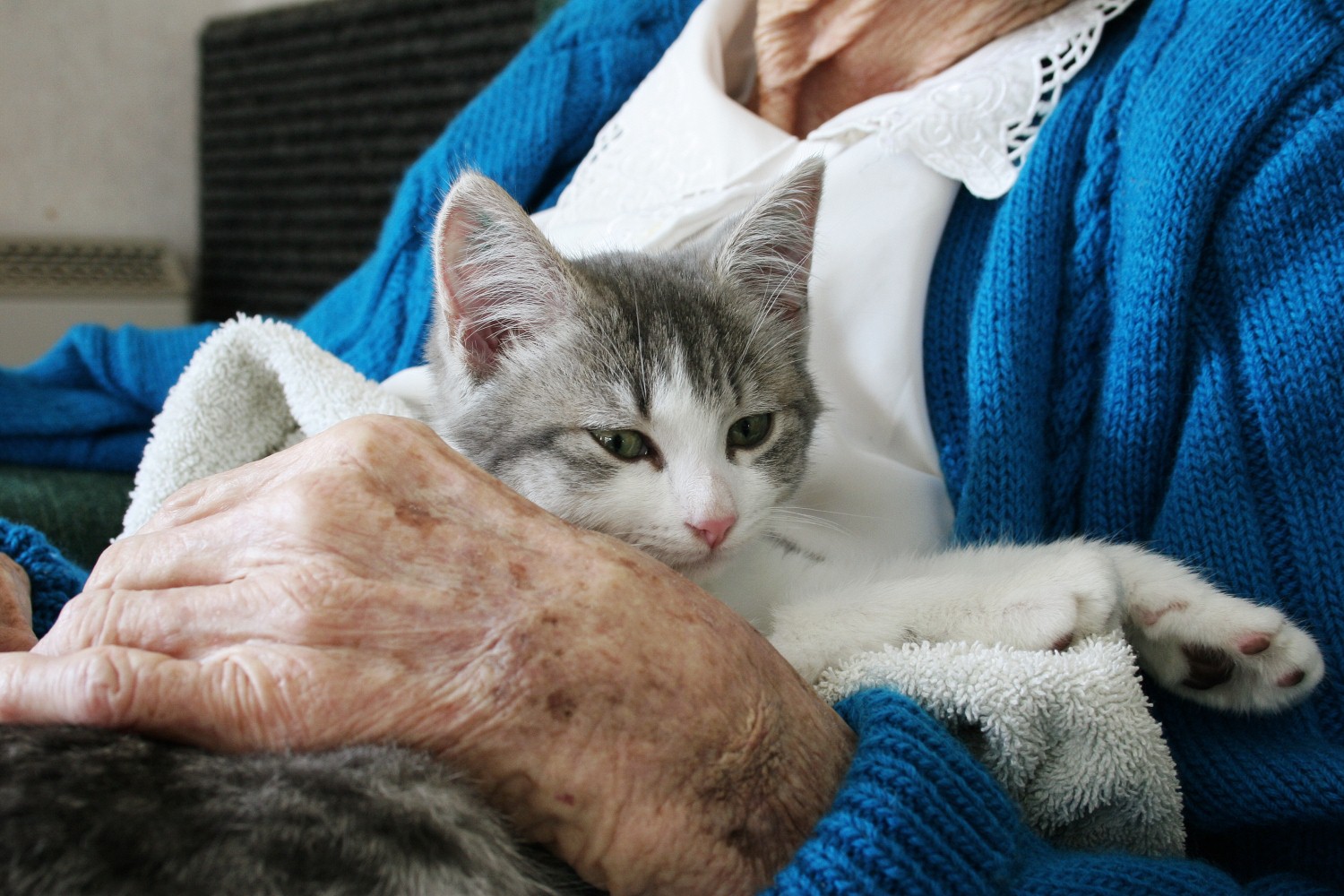 Do you prefer cats to dogs? Would you rather have a rabbit or a budgie? Or perhaps you've always wanted a slightly more exotic pet, like a snake or even a tarantula?
Whether animals have always been part of your family or you've never had a pet before, the benefits of keeping one during your retirement can be huge, providing you with a new interest, as well as boosting both your physical and mental health (more on this later).
Some people wait until their children have left home to get a furry - or scaly or feathered - companion, while others feel they need an extra presence in their house after their partner has passed away.
Understandably, it can be a wrench for people to leave their pet behind when they move into a smaller or assisted home in their retirement, but there is an increasing trend for people to take their animal companions with them when they move to a new retirement property.
Moving into a retirement home doesn't have to mean separation
The Telegraph recently published a report looking at the growing trend for retirement complexes to be pet-friendly, with sites including Charters Village in East Grinstead, Mid Sussex and Richmond Villages in Witney, Oxfordshire offering such facilities.
With open green spaces where they can walk their dogs, cat flaps for feline friends and even pet-sitting services for when residents are away, these retirement villages allow people to remain with their beloved pets even when they can no longer stay in their own home. This means that there is immediately a piece of their old life in their new surroundings, helping them to settle quicker, while enabling them to keep experiencing the myriad benefits of owning a pet in later life.
Peggy Zive, an 85-year-old resident at Charters Village, explained that she chose her new home because it allowed her to bring her beloved parrot George with her.
She told the Telegraph: "He's the love of my life. I chose this apartment because it's open-plan. There's lots of space for him if I let him out of his cage and it has big windows with lovely views he can enjoy."
Richmond Villages resident Beryl Evans, who has a cavalier King Charles spaniel named Sophie, explained that staff at the complex often helped to look after her pet pooch while she was visiting her husband in hospital, meaning she didn't have extra worries.
Mrs Evans explained: "We moved here so we could have a ground floor apartment with outside access for Sophie and be close to lovely walks. She has settled in so well and because she is well-behaved, I can take her into the communal areas.
"I wouldn't be without her. There are two other dog owners who we meet up with, so we have made friends through her too."
Having a reason to get out and about and speak to others is one benefit of owning a pet in retirement, but what other advantages can it bring?
The physical health benefits of pet ownership
We all know that doing more exercise will help to reduce our risk of developing obesity and heart disease, with walking the dog and playing a game of fetch a great way to get some fresh air, gentle exercise and a chance to spend valuable time with your pet.
But were you aware that owning a pet could boost your chance of survival after a heart attack? This is according to a study carried out in the US several years ago, which found that the average survival rate one year after a heart attack was 72 per cent, but this rose to 94 per cent among pet owners.
What's more, the Royal College of Nursing (RCN) in the UK has announced that it will be encouraging more animals to be allowed on to hospital wards to visit their owners in the future, due to the wellbeing boost this can provide.
This call comes after the RCN carried out a survey that found 82 per cent of nurses believe animal interaction can help patients to be more physically active while they are in hospital and 60 per cent think spending time with their beloved pet can actually boost a person's recovery.
Speaking to the Telegraph, Amanda Cheesley, professional lead for long-term conditions at the RCN, explained: "If a patient is phobic of needles, it can help if their dog could go down with them to the operating theatre and be there at the point before they have their injection.
"Clearly, you can't allow dogs on to the beds or to wander from room to room, you need to make sure they have had their innoculations, but it should be possible to bring more animals into healthcare settings."
What mental health benefits can owning a pet bring?
It is not just physical health benefits that pet ownership can provide, as having an animal friend around the house can also bring about a boost to people's mental wellbeing. The companionship of a pet can help to combat loneliness and bring comfort to people who have lost their partner or who have always lived alone and no longer get out to see others at work every day.
There are even studies showing the calming benefits that stroking a cat can have for people who suffer from anxiety and depression, meaning the advantages of owning a pet in retirement are pretty much endless.
© 2017 Axonn Media Ltd. All rights reserved. Any views and opinions expressed in news articles are not those of Just Retirement Limited, Just Retirement Money Limited or Partnership Life Assurance Company Limited. News supplied by Axonn - NewsReach.
Image credit: suemack via iStock