Cooking ideas for catering for grandchildren with food intolerances.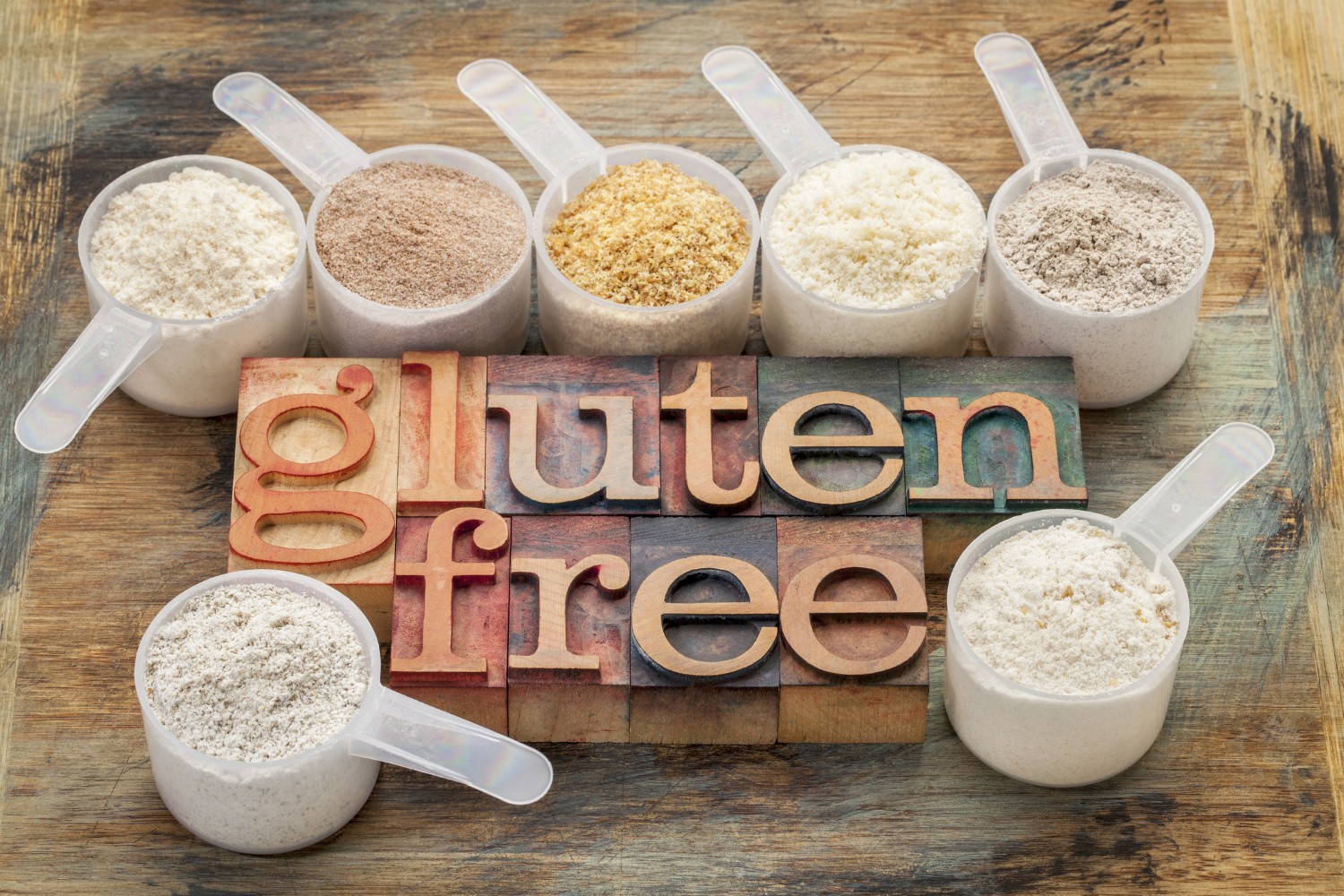 When you were growing up, you might have known maybe one person who couldn't eat bread or drink cow's milk due to digestive issues and they simply avoided it or were prescribed special food by the doctor.
Nowadays, however, more and more children are being diagnosed with food intolerances, partly as awareness of them improves, and partly due to parents worrying about the effect that little ones' diets could be having on their health.
Some children need to avoid gluten, which is found in wheat-based products like pasta, bread, rice and cereals, due to suffering from coeliac disease, a cause of uncomfortable digestive issues. Others need to steer clear of lactose - a natural component of cow's milk, cheese and other dairy products - for similar reasons.
You might have noticed a lot more 'free-from' products on the shelves of your local supermarket in the past few years, which has been fuelled by greater awareness of intolerances, but also by some people adopting a diet that cuts out certain foodstuffs as part of a trend known as 'clean eating', which has attracted lots of criticism.
This has had a positive knock-on effect on bringing more free-from products to the shops though, meaning there are more options than ever for people with medically-diagnosed intolerances. In fact, there is now so much choice that some healthcare providers are reviewing whether or not free-from foods should still be prescribed to people via taxpayer-funded schemes.
Lots of grandparents like to show their love for their grandchildren by cooking and baking both for and with them. But if you've never cooked with these ingredients before, knowing where to start can be a challenge. Here's a few recipe to get you started and to keep little ones and their tummies happy:
Gluten-free bread
Gluten is one of the key components of ordinary shop-bought loaves of bread. Although there are now plenty of gluten-free options on the supermarket shelves, there's nothing quite like the smell of freshly-baked bread filling your home and few better ways to show your love for your grandchildren by carefully kneading a loaf.
To make gluten-free bread, you'll need a type of gluten-free flour, such as coconut flour or chickpea flour. Jamie Oliver recommends using 450 grams of your chosen flour, which will need mixing with a pinch of salt and a sachet of dried yeast.
Meanwhile, the TV chef says to gently warm 325 ml of milk in a pan, before removing it from the heat and cracking two large eggs into the liquid. The dry mix then needs adding to this; stirring it together should enable a dough to be formed.
The dough will then need kneading into a ball shape. Then, cover it with a damp tea towel and leave to prove for around an hour. During this time, the dough should double in size. It then needs to cook in a hot oven for approximately 35 minutes. Inserting a skewer into the loaf will show if there's a sticky centre that needs to cook for a little longer.
Leave the bread to cool, then it's up to you whether you turn it into toast, sandwiches or simply eat it warm from the oven lathered in butter and jam.
Free-from birthday cake
Aside from a freshly-baked loaf of bread, few other things say 'I love you' quite like a homemade birthday cake. I'm sure you'll agree that they have something about them that shop-bought cakes can't quite compete with.
Free-from blogger Free From Fairy has a recipe for a birthday cake that's both gluten and dairy-free, making it ideal for little ones with intolerances and it's straightforward to make too.
The recipe requires 150g of dairy-free margarine, 150g of sugar, three eggs, 175g of gluten-free flour, a teaspoon of vanilla extract and a few tablespoons of your grandchild's favourite jam.
All you need to do is combine all of the ingredients in a bowl (apart from the jam) and whisk until they resemble a smooth cake mix. Pour into two cake tins and bake in the oven for around 20 minutes or until golden on top and cooked through. Leave to cool, then sandwich together with the jam.
A packed picnic lunch
Another scenario that can be a worry when catering for free-from children is when a packed lunch is required or you're going on a family picnic and don't want them to feel left out. However, there are countless options available and everything can be so tasty that everyone can eat it and there's no need for the child with intolerances to have to eat separate food.
To start with, use the above bread recipe to make sandwiches. Avoid cheese or fillings that require mayonnaise if you're catering for someone who needs a dairy-free diet, instead choosing ham, chicken, pork, beef, eggs, salad or tuna and sweetcorn.
Make sure you've got plenty of fruit - putting it onto skewers makes it much more fun to eat, especially if you have a tub of melted free-from chocolate to dunk them into - and vegetable sticks, making your own homemade hummus from blended chickpeas, black pepper and lemon juice to create a dip.
No picnic is complete without cocktail sausages (most supermarkets now sell meat-free versions for any vegetarians) or scotch eggs, which you can make by hard-boiling eggs, leaving them to cool, then rolling them in sausage meat before baking them for around 20 minutes, or until the meat is cooked through. Leaving the usual breadcrumbs off makes them gluten-free and healthier.
Turn the free-from cake recipe above into cupcakes, or butterfly cakes with jam centres if you've got the time, and make sure you pack plenty of water and fruit juice, and there you have it, a free-from picnic for all the family to enjoy.
© 2017 Axonn Media Ltd. All rights reserved. Any views and opinions expressed in news articles are not those of Just Retirement Limited, Just Retirement Money Limited or Partnership Life Assurance Company Limited. News supplied by Axonn - NewsReach.
Image: marekuliasz via iStock