Lifestyle
23 January 2018
Everything you need to know to throw a traditional Burns Night celebration in your own home.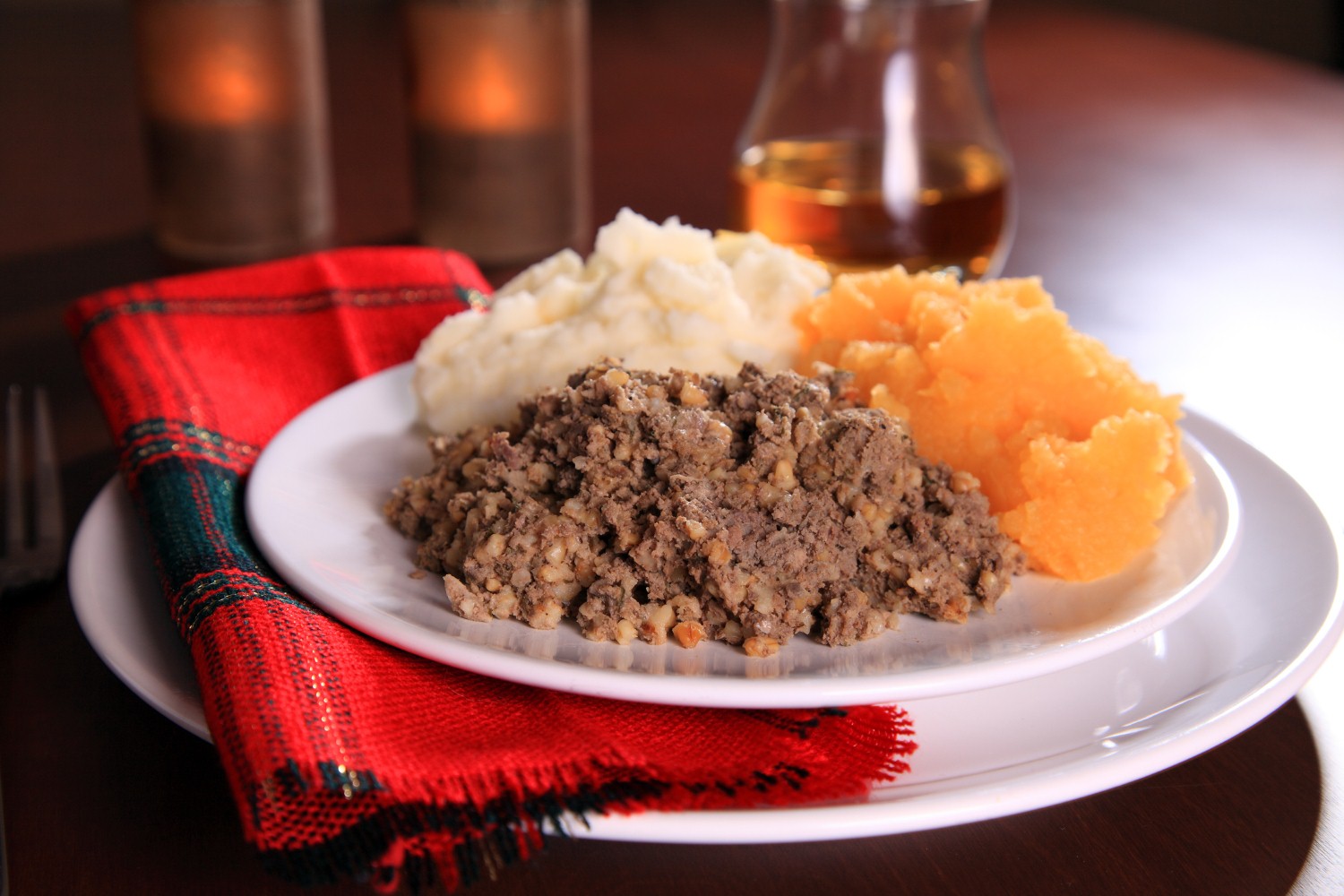 Thursday January 25th marks Burns Night, the anniversary of the birthday of Scotland's national poet Robert Burns, who was born in 1759.
Households in Scotland will traditionally mark the occasion with a special Burns Night supper, eating Scottish fare to celebrate everything that's great about the nation.
Think a feast of haggis with neeps and tatties, washed down with the finest Scotch whisky, followed up with buttery shortbread, accompanied by a bagpipe soundtrack and a reading of his poetry.
Regardless of whether you have Scottish heritage, it sounds like a celebration to enjoy!
Burns Night traditions
At formal Burns Night suppers, a few traditions are staunchly followed to pay tribute to the man regarded as Scotland's finest wordsmith. While you're unlikely to be hiring a full-size piping band to play in your dining room at home, you can still adopt a few of these for your own celebrations - if you've got the grandchildren over, it'll be a fun way to educate them about the traditions, but if not, it's still a lot of fun and a nice little nod to the past.
The haggis is a big part of Burns Night celebrations and is usually piped in by bagpipers at formal dinners, so put on some Scottish music while you're sitting your guests down to eat to add to the atmosphere.
There's then traditionally a recital of Burns' poem, Address to a Haggis, before the haggis is toasted. This is a little bit like saying a religious grace before sitting down to eat, to show thanks for your food and respect to the past by following suit.
Make sure there's plenty of whisky flowing, get in some Scottish Irn Bru for the children to stick with the theme, and spend the rest of the evening making memories with your loved ones.
But what exactly should be on the menu?
Simple Scottish recipes to impress your guests
Starter: Cock-a-leekie soup
Cock-a-leekie soup is one of the most common starters to be served up at Burns Night suppers, and it's very simple to make your own. It's basically a chunky soup featuring chicken, bacon, leeks, celery and other vegetables, and you can easily make a vegetarian version by leaving out the meat - use plenty of seasoning and it'll still have a lovely taste.
Follow this recipe from the BBC Good Food website to make your own. You could serve it with bread, but with two more hearty courses to come, you might not feel that you need it.
Main course: Haggis with neeps and tatties
Haggis is typically made from the heart, liver and lungs of a sheep, which have been minced and mixed with oatmeal, onion, suet and various spices to create a unique flavour. You can get vegetarian versions too, which go just as well with neeps and tatties.
If you're not familiar with this Scottish slang, it's just swede and potatoes, traditionally served mashed alongside the meat. Make a whisky sauce to pour over the dish, or use your favourite tried-and-tested gravy recipe so the meal isn't too dry.
For pescetarians: Cullen skink
Cullen skink is a sort of fish soup that's creamy and hearty, so works brilliantly as a main course if you've got guests who aren't too sure about haggis.
A traditional cullen skink uses smoked haddock, but you could really use any fish you like, with onion and potatoes adding extra chunks and taste to the dish for a lovely meal that's perfect for a cold January night. Serve with freshly-baked bread laden with butter for an extra special touch.
Dessert: Tipsy laird
A tipsy (sometimes spelt 'typsy') laird is essentially a drunken trifle and the ideal dessert to finish off your Burns Night supper. It's very similar to an English trifle, but instead of featuring sherry, it includes whisky, giving it a powerful taste all of its own.
Its layers of light sponge, raspberries and whipped cream are just about light enough for you to squeeze in after those hearty first courses - remember, it's a celebration, so dessert is a must! You can find a recipe for a traditional-style tipsy laird here.
With coffees: Homemade shortbread
Traditional Scottish shortbread is the perfect cross between buttery and sweet, and is perfect for serving with your post-supper coffees or as an accompaniment to your whisky drams to round off your Burns Night celebrations.
Jamie Oliver has an easy-to-follow recipe for a classic all-butter shortbread that can easily be adapted with different flavourings. Experiment by baking a few different ones, pile them into little stacks, wrap in cellophane and tie with tartan ribbon to give to your guests to take home with them as a party favour.

© 2018 Axonn Media Ltd. All rights reserved. Any views and opinions expressed in news articles are not those of Just Retirement Limited, Just Retirement Money Limited or Partnership Life Assurance Company Limited. News supplied by Axonn Media.
Image credit: Pichunter via iStock