From the ultimate chocolate Devil's Food Cake recipe to how to use chocolate in chilli con carne, celebrate World Chocolate Day 2018 in a chocolate heaven with these ideas.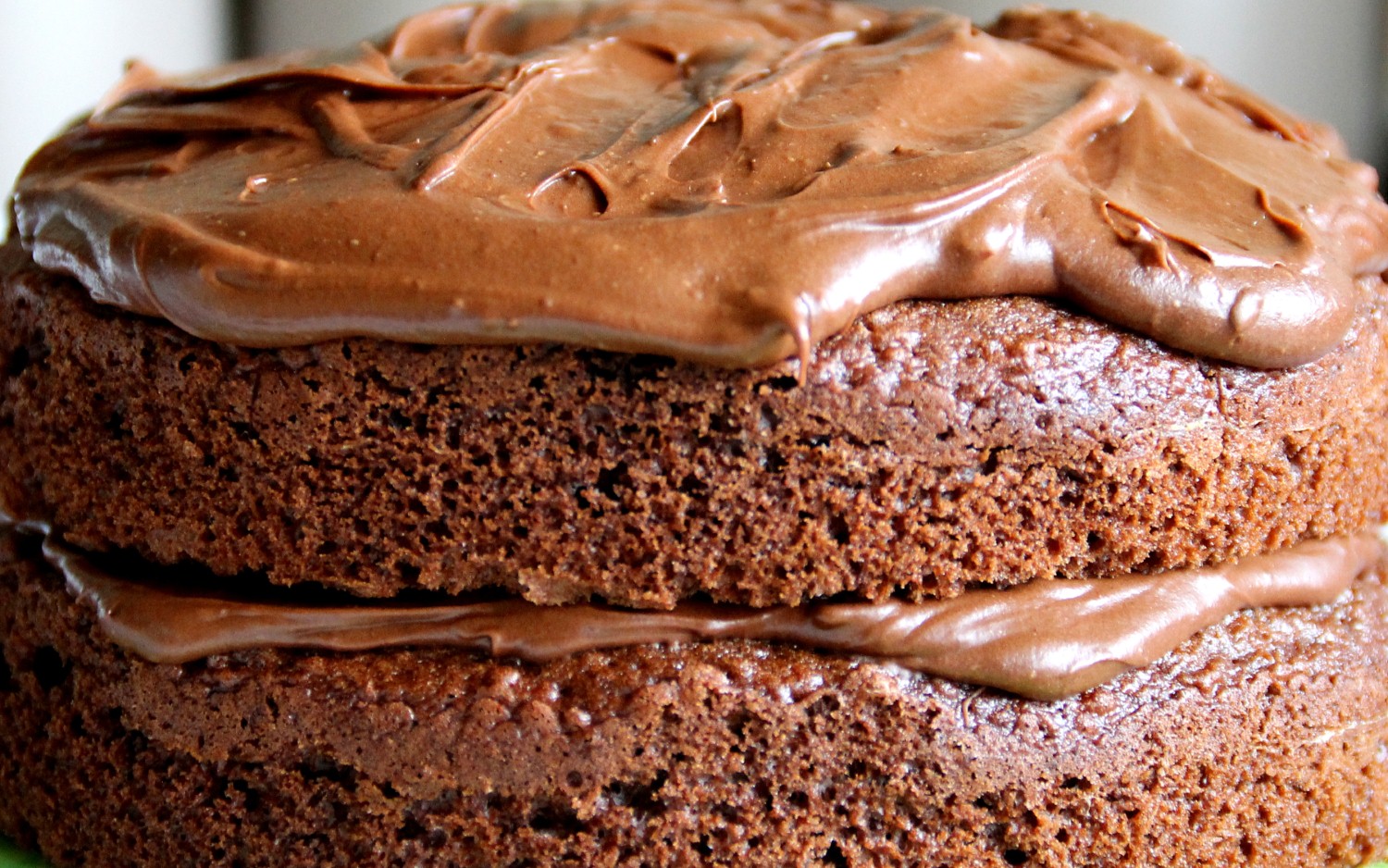 Did you know that World Chocolate Day falls on Saturday July 7th? It's an annual event, so if you've never marked the occasion before now, then make this year the one it becomes a regular fixture in your calendar.
It's the perfect excuse to bake and cook with chocolate - not that you should really need one! Whether you want to create a show-stopping chocolate cake to surprise the family or spend an afternoon baking with the grandkids, there's a choctastic recipe for you to try here:
Ultimate chocolate cake recipe
Devil's Food Cake has to be the ultimate chocolate cake; layers of rich chocolate sponge sandwiched together with indulgent chocolate buttercream, all covered in a smooth chocolate ganache - chocolate heaven.
The original domestic goddess herself, Nigella Lawson, has an incredibly rich, chocolate-y, fudgy Devil's Food Cake recipe on her website that would make a beautiful birthday cake, or just a delicious treat for after (a light!) dinner.
Yes, it's most definitely naughty, but oh-so nice.
Make your own chocolate truffles
Chocolate truffles are another brilliantly indulgent treat that are actually very simple to make. Grandchildren will love helping with these, getting their hands messy as they break up the chocolate for melting, and rolling the ganache into truffle shapes.
The BBC Good Food recipe for chocolate truffles uses just three ingredients: good-quality dark chocolate, double cream and butter. Follow the link for the full instructions, but the basic principle is that you heat the butter and cream together in a pan before pouring over the chocolate. This will allow the chocolate to melt naturally.
Then, you leave the mixture to set in the fridge overnight before shaping it. For an elegant finishing touch, roll your homemade truffles in a dusting of cocoa powder; for a children's treat, roll them in multi-coloured hundreds and thousands; for a gift for the grown-ups, add a drop of whisky to your ganache.
The best chocolate brownies
This next recipe combines two dessert favourites into one extremely gooey, extremely chocolatey treat: chocolate cheesecake brownies.
BBC Good Food calls these black and white brownies, as swirling the cheesecake mixture through the brownie batter gives a brilliant marbled effect that looks incredibly tempting to sink your teeth into.
If dark chocolate brownies are usually a little too rich for your young grandchildren, then adding in a sweet and creamy cheesecake filling could be a good way to make them more appealing to their palates.
Try some triple chocolate baking
There are only two things better than chocolate: double chocolate, and triple chocolate. So, as it's World Chocolate Day, why not go all out with some triple chocolate baking, like these muffins from popular baking blog Sally's Baking Addiction?
These triple chocolate muffins are gorgeously chocolatey and fudgy, thanks to their light chocolate sponge that features cocoa powder and real melted dark chocolate and is filled with whole dark chocolate chips. For even more chocolatey-ness, stir some milk and white chocolate chips through the mixture before it goes into the oven too. You can never have too much chocolate in one recipe!
Using chocolate in savoury dishes
Remember, it doesn't just have to be sweet recipes that you use chocolate in. Chocolate can add an extra rich dimension to savoury dishes too, and adding a square or two of dark chocolate to a homemade chilli con carne is a good place to start.
Using a little chocolate in a savoury recipe like this can really help to add depth of flavour to the other ingredients, creating a rich and meaty dish. The Hairy Bikers have a wonderfully comforting recipe for a classic beef chilli with bitter dark chocolate that would go absolutely beautifully with a glass or two of red wine.
You could also try something similar with a bolognese or add a little chocolate to a barbecue sauce marinade to bring something really unusual to a summer dish.

© 2018 Axonn Media Ltd. All rights reserved. Any views and opinions expressed in news articles are not those of Just Retirement Limited, Just Retirement Money Limited or Partnership Life Assurance Company Limited. News supplied by Axonn.
Image credit: shellhawker via iStock