The National Trust, English Heritage and the Great British countryside can provide some great days out for retirees.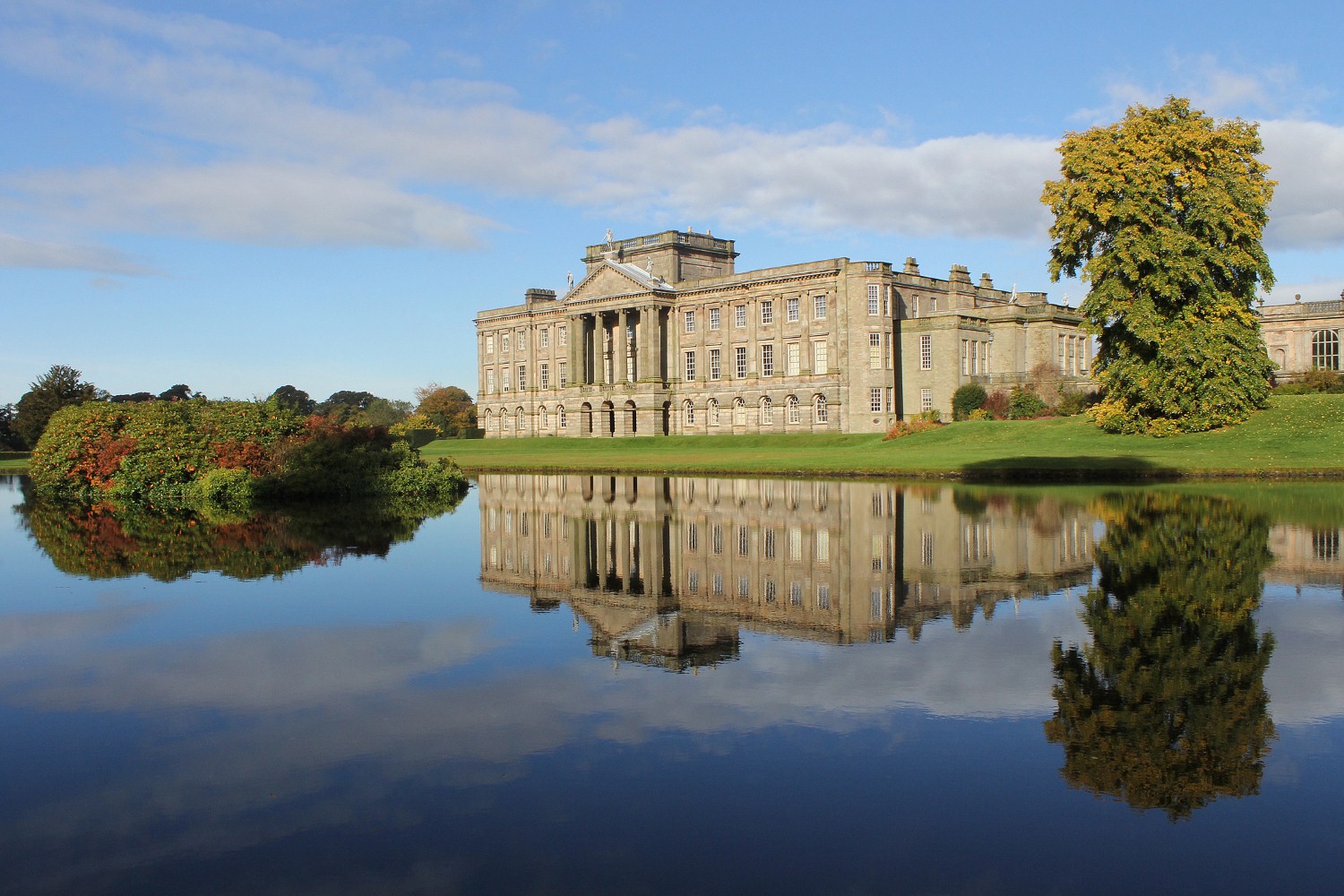 During your working life, it's likely that you will have spent day after day commuting through housing estates into a busy urban city filled with skyscrapers and concrete architecture, and will have only been able to snatch glimpses of the more natural parts of the UK on rare weekends and holidays.
But once you're retired, you'll have all the time in the world to explore the country's greatest gems, including stately homes, areas of outstanding natural beauty and sites that hold fascinating historical stories.
From ancient monuments to country seats and from rolling green hills to rugged coastlines and hidden coves, Britain is a truly beautiful place when you have the time to get out and see it.
Thanks to organisations like the National Trust and English Heritage, you can even enjoy discounted access to many of these natural and historical attractions, with your membership fees going towards the upkeep and continued preservation of these sites.
Of course, many of the UK's most stunning spots are free to explore - after all, it costs nothing to go for a walk across the Peak District or along the beautiful Dorset coast.
But aside from your own enjoyment, what other benefits could there be to making the most of Britain during your retirement?
Why discover more of the country?
If you're lucky enough to be in good health in retirement, you should make the most of this and keep yourself in good physical and mental health as much as you can.
Going out for regular walks, whether it's hiking up rugged hills or strolling through the floral gardens of a country house, is a great way to get in some exercise without having to go to a gym class or work up too much of a sweat. Walking is gentle on the joints, so is ideal for us as we age.
Planning days out, having something to look forward to and getting some glorious fresh air can also help to keep your mental health in good stead, preventing you from spending too much time on your own indoors away from the wider world, which is a trap some can fall into after giving up work.
Using skills such as map reading, learning about new plants and wildlife and orienteering can also help to keep your mind active, which research has proven to help keep degenerative conditions such as dementia at bay.
Walking and visiting country houses is also a relatively cheap hobby, with the knowledge that your money is going to a good cause, even for properties that are privately-owned, such as Highclere Castle in Hampshire, where much-loved period drama Downton Abbey was filmed, and Chatsworth House in Derbyshire, home of the Duke and Duchess of Devonshire.
All that you really need to invest in is a sturdy pair of walking shoes and a good waterproof coat, as you can never know how the Great British weather will be faring.
Britain's best gems
Organisations like the National Trust and English Heritage provide access to so many fascinating places that we couldn't possibly list them all, so here's our pick of a few of their best days out:
Stonehenge, Wiltshire
Attractions don't get much more historic than a stone circle dating back approximately 5,000 years. This Neolithic monument is believed to have been constructed by people wanting to capture the sun's rays at the summer and winter solstices during the Bronze Age. Managed by English Heritage, Stonehenge is surrounded by multiple Neolithic burial mounds and has been given World Heritage Site status thanks to its huge cultural significance.
During a visit to Stonehenge, which is located in the heart of Wiltshire, you can either choose to walk the mile or so to the monument from the new visitor centre or take a shuttle bus, before getting up close with what are some of the most significant stones in the world, learning all about what life was like in ancient Britain along the way.
Hill Top Farm, Cumbria
Do you remember Beatrix Potter's tales of Peter Rabbit and Jemima Puddle Duck and their friends from your own childhood? Or perhaps your grandchildren are fans of these stories today. Even if you're not familiar with these much-loved tales, Potter's former home, the National Trust-owned Hill Top Farm in Ambleside, Cumbria, is well worth visiting.
The cottage and grounds provided inspiration for her stories and accompanying illustrations and you can even see some of the items featured in these tales for yourself during a day out at Hill Top Farm.
Lyme Hall and Park, Cheshire
Lyme Park provided the setting for the BBC TV adaptation of Jane Austen's Pride and Prejudice. Remember the scene where Colin Firth as Mr Darcy climbed out of the lake in a wet white shirt? Well, Lyme - just on the outskirts of Stockport in Cheshire - is where that famous scene was filmed.
Lyme Hall itself is a magnificent stately home with dozens of rooms to explore and is surrounded by the beautiful Lyme Park, which provides hours of walking routes among woodland, where you're likely to spot a few of the deer that live here. There are also formal gardens, with an orangery, roses and exotic plants.
© 2017 Axonn Media Ltd. All rights reserved. Any views and opinions expressed in news articles are not those of Just Retirement Limited, Just Retirement Money Limited or Partnership Life Assurance Company Limited. News supplied by Axonn - NewsReach.
Image credit: MightyTraveller via iStock