Lifestyle
28 November 2017
Homemade Christmas presents are always appreciated, but what can you make for the grandchildren when they're well past the soft toy stage?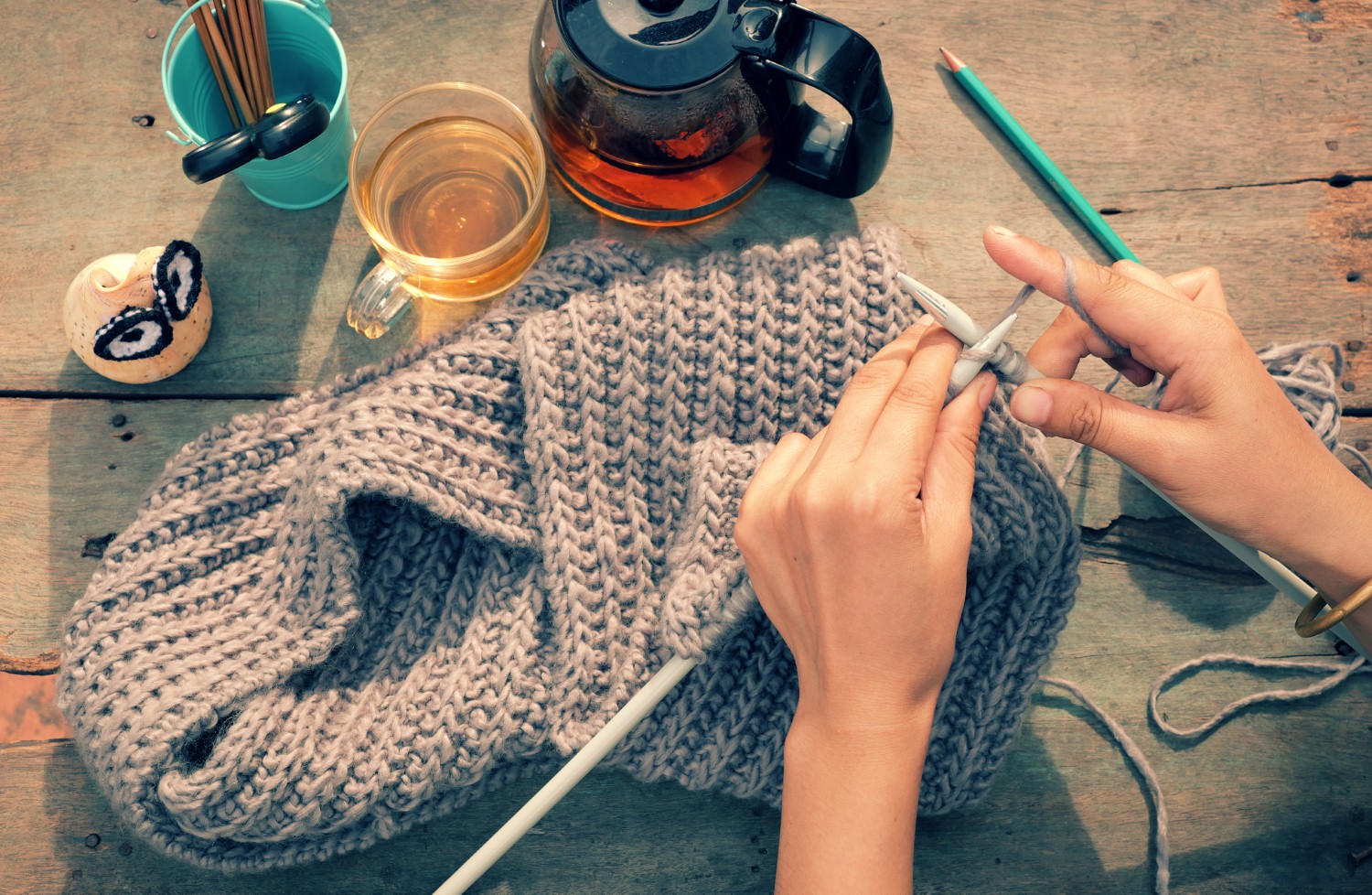 Thought, time and love are what make a Christmas present special, not expense. If you want to keep costs down this year and have enough time on your hands, making your own gifts means you'll save money and keep yourself busy during the colder months when socialising isn't always an appealing prospect. Also, your loved ones will really appreciate your efforts and love having something that's totally unique.
When your grandchildren are young, it's easy to make them a toy, but as they grow up and fly the nest, it can be a lot harder to work out what they'd like to receive that's age-appropriate, on-trend and useful.
With this in mind, here are a few ideas for homemade gifts for those in their late teens and early twenties that will make you seem like the coolest grandma or granddad there is.
Magical hand-knitted scarves
If you're a keen knitter, a handmade scarf is always a lovely and thoughtful present. If your grandchildren are big fans of the Harry Potter series, this provides an ideal gift idea, as the characters in the books and films wear different coloured striped scarves depending on which school house they belong to.
Try to find out which characters are your grandchildren's favourites and you'll be able to Google which Hogwarts house they belong to and find out which colours to knit their scarf in. There are four in total: Gryffindor (burgundy and gold), Ravenclaw (blue and grey), Hufflepuff (yellow and black) and Slytherin (green and silver).
You'll be able to find patterns online, but they're really very simple and the gift is sure to be treasured for years to come.
Unique personalised bunting
Bunting has undergone a surge in popularity in recent years, thanks in part to its prominent use in The Great British Bake Off. Bunting is no longer just for welcoming the troops home or celebrating a jubilee, but is in fact a trendy addition to many people's interiors. So, if you know your way around a sewing machine, why not make some personalised bunting as a unique gift?
All you need to do is cut out triangles of fabric, sewing them together with the seams on the inside so they are hidden. Use applique letters to spell out the recipient's name or a message, or cut out fabric shapes of their favourite things or of symbols like stars and hearts for an extra fancy touch.
Attach the finished triangles to a ribbon or a stretch of different fabric and create loops at each end so that the bunting can be hung up.
Homemade gin
The world seems to have gone gin mad at the moment. Gin is no longer 'mother's ruin', but the must-have trendy tipple, with fancy flavoured varieties all the rage.
Traditionally, gin is made from juniper berries, so if you happen to have these in your garden, turning them into gin by soaking them in vodka and adding a few carefully-chosen herbs and spices to bring out the flavour would make a perfect present.
If you don't have junipers but have damsons or blackberries, you could use these instead. Don't be afraid to experiment by adding cinnamon or rose extract or even a little rhubarb - have fun making your own flavours until you find the perfect brew. Then all you need to do is bottle it and label it - a handwritten label will add an extra thoughtful touch - and wrap it ready for Christmas.
You could even give it to the recipient alongside some homemade lemonade, then your gin can be sampled as part of a cocktail straight away.
Original artwork
Unless you're very good at lifelike portraits, we wouldn't suggest giving those as gifts to avoid the risk of causing any offence! But a unique piece of artwork to hang on your grandchild's wall is a good idea - just as long as it's not of them.
If your style is more abstract, think about the colours of their home and paint something that will complement them well. Or if you like to paint scenes, why not choose somewhere that you have fond memories together? Perhaps the pond where you used to feed the ducks together when they were younger, or a park where you've enjoyed a happy picnic in the past.
As we said earlier, the amount of thought you put into the gift will be appreciated just as much as the time you spend on it. And it doesn't matter at all if you're using materials you've had for years - Christmas time isn't about the money, it's about the love.
© 2017 Axonn Media Ltd. All rights reserved. Any views and opinions expressed in news articles are not those of Just Retirement Limited, Just Retirement Money Limited or Partnership Life Assurance Company Limited. News supplied by Axonn Media.
Image credit: xuanhuongho via iStock