Lifestyle
15 September 2017
Why dating in your fifties can be more fun than dating in your twenties.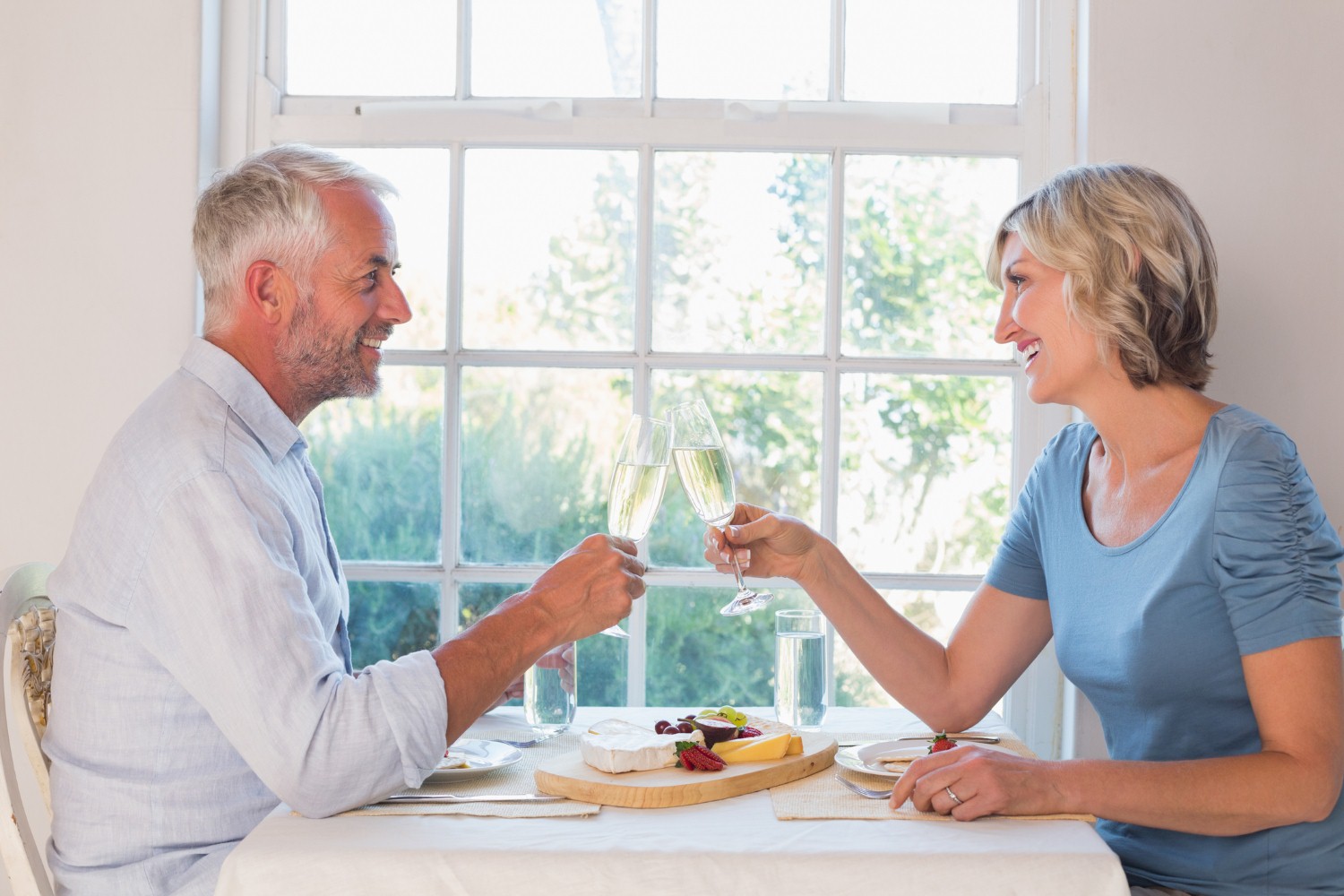 Dating in later life can be daunting, but it can also be a lot of fun - even more fun than it was in your late teens or early twenties, according to a new report.
If your partner has passed away and you miss their companionship or you've recently gone through a divorce and want to find someone new to enjoy the rest of your life with, it can be overwhelming knowing where to start when it comes to looking for love.
These days, many young people use smartphone dating apps to find a partner, while the popularity of internet dating has soared in recent years, meaning today's dating scene is likely to seem hugely different to the one you experienced when you were younger.
Despite this, new research from Saga has found that many over-50s believe dating in their later years is much more fun than when they were younger, largely due to there being not as much pressure to find someone to settle down and have children with. Instead, later-life dating tends to be more about finding companionship and someone to enjoy life with.
How over-50s feel about dating
Saga found that the majority of 50-something daters believe dating is less awkward in later life, as they are more aware of what they are looking for in an other half than when they were younger, having amassed more life experience.
Katy Bravery, editor of Saga Magazine, explained: "Many feel free to live their lives differently, now the pressure of wanting to settle down and have a family has passed - it's a great time to widen horizons.
"Interestingly, our daters say they are not just seeking a carbon copy of a previous love - points of difference in a new relationship are seen as just as interesting and exciting as areas of mutual compatibility. Plus, more free time enables a greater degree of spontaneity too."
Over three-quarters (76 per cent) of survey respondents said that superficial factors like looks and money mattered less as they got older, instead valuing traits like honesty, a good sense of humour and a similar outlook on life. In total, 80 per cent of over-50s wanted an honest partner compared to 66 per cent of people in their twenties, while there was also a marked disparity between the value placed on a similar life outlook among the different generations; this was rated as important by three-quarters of over-50s, but just over half of 20 to 29-year-olds.
Finding a partner that could satisfy them sexually was found to be important for daters of all ages, with four in ten over-50s and the same number of twenty-somethings ranking this as important. In fact, one in ten respondents in their fifties said boosting their sex life was the main reason they were looking for a partner. Meanwhile, almost one-quarter (23 per cent) said they wanted to find 'The One'.
How to conquer those first date nerves
If it's been years, or even decades, since you last went on a date, it's likely that you'll be nervous getting ready for your first meeting with someone new in your fifties.
However, if you're feeling confident and calm and stay true to yourself, letting your personality shine, you won't go wrong. You can make yourself feel your best by wearing a favourite outfit that you feel good in, wearing perfume or aftershave and making sure your hair and nails are neat and clean.
Be prepared to go halves on the cost of a meal or a round of drinks to show that you're not taking anyone for a ride and avoid any conversation topics that could become emotive like politics or religion. If you hit it off with someone quickly, you shouldn't have to worry about this at all, as the chat should flow naturally and you should be able to end the evening feeling like you're old friends.
Remember to always meet someone in a public place and let a friend or relative know where you're going and when you expect to be back, and have a plan in place of how you're going to get home. It's up to you how you follow up the date, whether you give out your phone number or whether you agree to meet again; don't let yourself be pressured into something you're not comfortable with.
Above all, bear in mind that dating in later life can be a lot of fun, so don't be afraid of putting yourself out there and enjoying yourself - you never know, your first encounter with the love of your life could be just around the corner.
© 2017 Axonn Media Ltd. All rights reserved. Any views and opinions expressed in news articles are not those of Just Retirement Limited, Just Retirement Money Limited or Partnership Life Assurance Company Limited. News supplied by Axonn Media.
Image credit: Wavebreakmedia via iStock