Lifestyle
18 February 2019
How does grieving change when you don't live near your loved ones? Guest blogger John Moreland shares his best advice for dealing with loss from afar.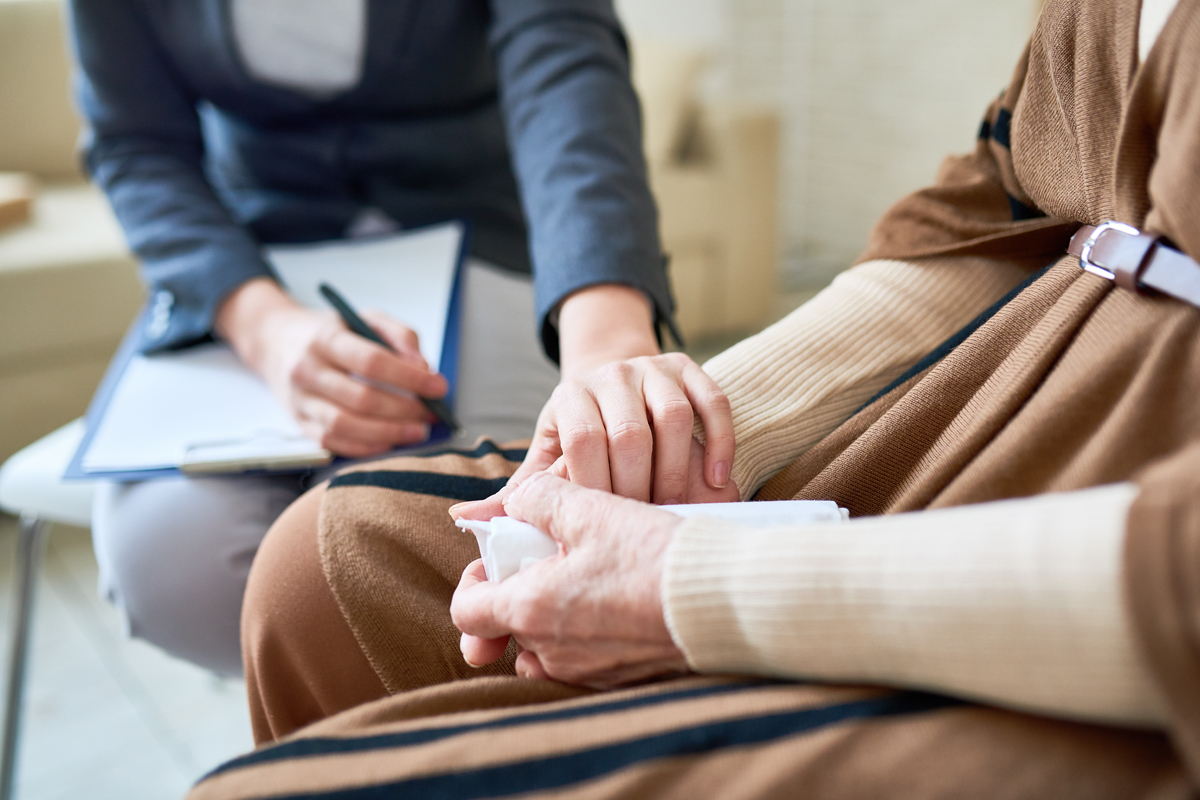 Grieving the loss of someone close to you is never easy, and it's even more challenging when you can't be with friends and family to support one another. Whether you live too far away, you can't afford travel costs, or you have physical limitations, there are times when you just can't make it to a funeral. Unfortunately, that distance puts a strain on you while grieving, and it makes it harder to help loved ones. This is a time when it's important to nurture yourself and manage your own grief while also finding creative ways to help loved ones from a distance.
Give yourself permission to grieve
Making arrangements and attending the funeral of a loved one helps those involved go through the process of bereavement. When you can't be there for the funeral, you may feel alone and unsure of how to cope with the loss. Despite this physical distance, you can still find ways of connecting with your loved ones and going through your own grief process. For some people, it helps to actively give themselves time to grieve. Reachout.com recommends setting aside a specific time for grief each day, free of distractions, to do what you need — cry, pray, meditate, or whatever else works for you.
To manage your own grief, it also helps to get to know the physical and emotional symptoms that are common (fatigue, loss of appetite, fear, anger, and guilt, to name just a few) and coping strategies for each one. You shouldn't try to handle grief alone, either. Many older adults don't have the strong support system they used to, and if this is your situation, one of the best things you can do is seek out bereavement counseling. You may even want to join a bereavement group to connect with others who understand how you feel.
Take care of yourself
Even with support, the grieving process is stressful, especially when your closest loved ones aren't nearby. This is a normal part of grief, but you can practise stress-relief techniques to manage the stress of grieving when it starts to feel overwhelming. For example, doing simple stretches can tap into your body's natural relaxation response. These stretches can even be done seated, so they're accessible for most seniors, even those with physical limitations.
Send love and maintain connections
Even though you can't be with loved ones who are also grieving, you can still reach out to them and help in other ways. You can lighten their load by offering to help with funeral arrangements. Offer to call funeral homes or florists to get price quotes, or help coordinate memorials, such as setting up a way for people to make donations to a charity in your loved one's memory.
Beyond helping with logistics, you can also support your loved ones by sending condolences. You don't have to live nearby to send flowers and cards or make a donation. Many families also use virtual condolence boards so that loved ones from all over the globe can stay connected and honor the deceased during this time.
It's also important to provide emotional support to your friends and family who are grieving. Stay in touch with phone calls throughout the funeral process and afterward. The blog Love Lives On reminds us that grief continues well after the funeral is over. If anything, it's the time when you will need each other's support the most, so keep communication open and ongoing. Sometimes, you don't know what to say when someone is grieving, especially when you're feeling the loss too. It's okay to not have the words; the most important thing is to let your loved ones know you're there for them and will lend an ear whenever they need to talk.
Older adults are vulnerable to loneliness and isolation, especially after experiencing loss. Distance can make it harder to maintain those vital connections, so reach out and use the tools you have to support friends and family — wherever they may be.

Blog written by John Moreland of Elder Impact. All rights reserved. Any views and opinions expressed in news articles are not those of Just Retirement Limited, Just Retirement Money Limited or Partnership Life Assurance Company Limited.
Image credit: SeventyFour via ShutterStock