Products
20 November 2017
How often do you think brands get it right when advertising to over-50s?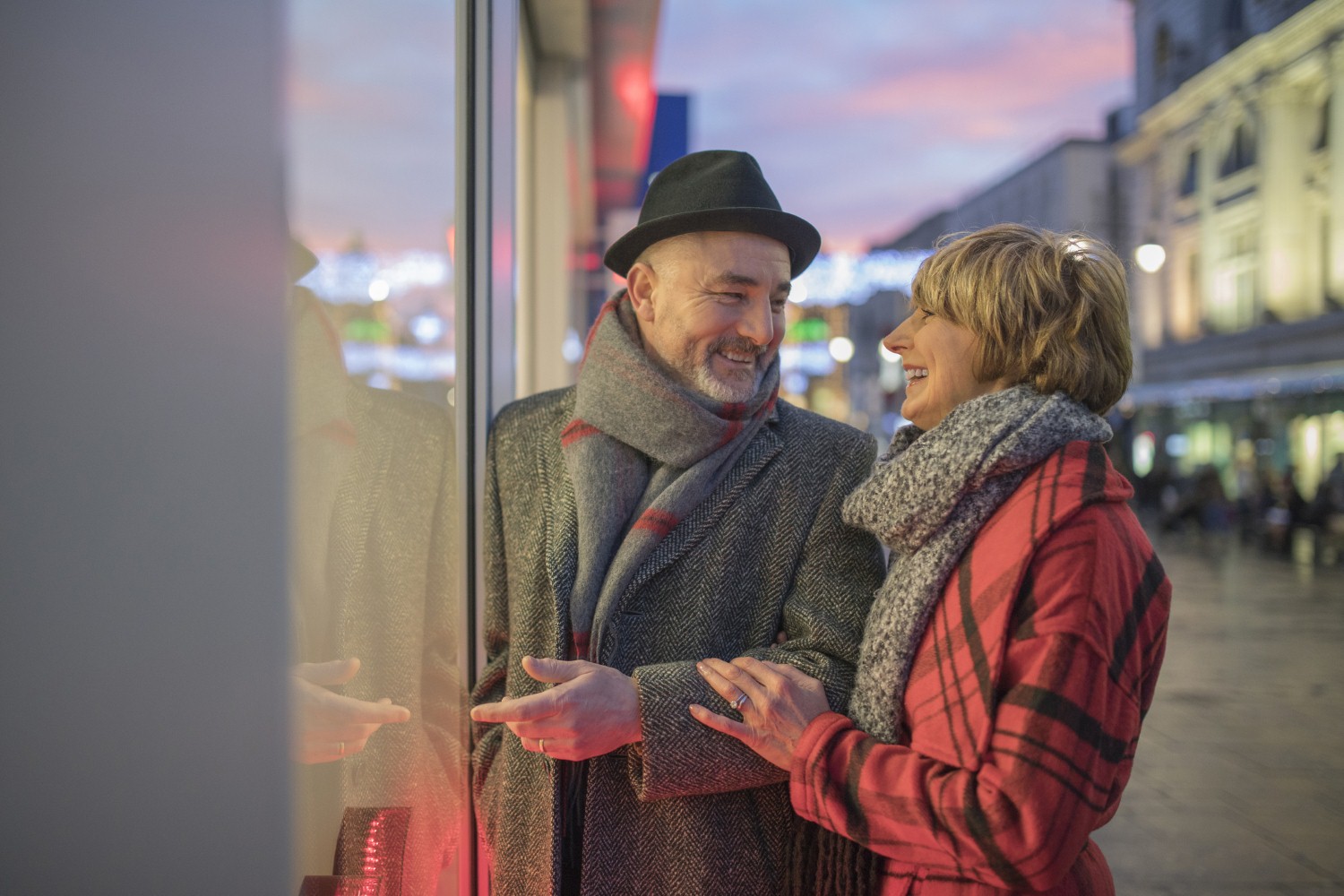 More than two-thirds of over-50s in the UK feel as though their age group is consistently ignored by popular brands in their advertising campaigns, according to recent research.
YouGov asked over 1,000 over-50s how they felt their demographic was portrayed by brands, finding that many of even the biggest names often get it wrong, leaving the older generations feeling ignored, excluded and unwilling to shop with the culprits.
But what exactly are brands missing? And are there any that get it right when it comes to marketing to this age group?
Why do so many over-50s feel ignored?
The YouGov poll found that more than three-quarters (79 per cent) of people aged 50 and over believe the general media misrepresents them and their peers, with just 15 per cent thinking over-50s get an accurate portrayal in online, TV, radio and print journalism.
What's more, 68 per cent believe they are misrepresented in adverts that come directly from brands, with the cosmetics industry seen as the worst offender. Some 18 per cent of those questioned said they felt over-50s were portrayed inaccurately in beauty ads, while 14 per cent believed it was either clothing and shoe adverts or tech campaigns that got it wrong most often.
It's not just brands that are causing over-50s to feel ignored though, as 68 per cent of respondents also said they felt disconnected with current popular culture, meaning there are few times they can turn on the TV and see something - whether it's a programme or an advert - that appeals to them.
As a result, this could potentially lead to a rise in the number of older people feeling isolated in society, especially if they are unable to get out of the house very often and the TV is one of their only sources of contact with the outside world.
But of course over-50s are still a huge proportion of the consumer market and, in many cases, are in a better financial position than their younger counterparts to spend on products. So which brands are speaking to them and successfully getting them to part with their money?
Brands that get it right
The YouGov poll found that the health industry is among the sectors that most often gets it right when marketing to the nation's over-50s, with 13 per cent of respondents feeling accurately portrayed in ads from health brands. This was closely followed by the financial industry (12 per cent) and travel (ten per cent). For example, specially tailored over-50s cruise adverts are usually always well-suited to their target audience.
But not all fashion and beauty brands get it wrong. Over-50s who want to feel they are spending their money with a brand that respects and understands their needs do still have plenty of choice.
L'Oreal is one that springs to mind, regularly using older actresses to advertise its products to the older market.
Speaking to the Drum, general manager for L'Oreal Paris in the UK Adrien Koskas explained that the brand was very conscious of including customers of all demographics in its advertising campaigns.
"This is exactly why we've been pushing to change this within the beauty industry for many years now," he stated.
"Jane Fonda, Susan Sarandon and, of course, our iconic Helen Mirren show the commitment from L'Oreal to help 55+ women feel represented and have a face and a voice in the advertising industry.
"Our campaigns aim to celebrate ageing instead of denigrating. You have still got it and you are still worth it, at any age."
Using famous faces that over-50s can relate to seem to work better than adverts that use unknown people who don't quite hit the mark, as another successful campaign in this market is the use of 57-year-old TV presenter Lorraine Kelly as the face of JD Williams, a fashion catalogue aimed at older women.
Ms Kelly has worked with the brand to design her own range, which takes into account the fact that many over-50s want to cover up certain parts of their bodies, but still wear something modern and flattering.
Ultimately, it seems that as long as brands understand their target audiences, don't patronise and definitely don't underestimate over-50s, then they'll stay in their favour. Otherwise, they're only going to risk losing sales and risk alienating this powerful, savvy section of the consumer market - their loss.
© 2017 Axonn Media Ltd. All rights reserved. Any views and opinions expressed in news articles are not those of Just Retirement Limited, Just Retirement Money Limited or Partnership Life Assurance Company Limited. News supplied by Axonn Media.
Image credit: DGLimages via iStock