Help older people in your community by sitting with them in front of the TV.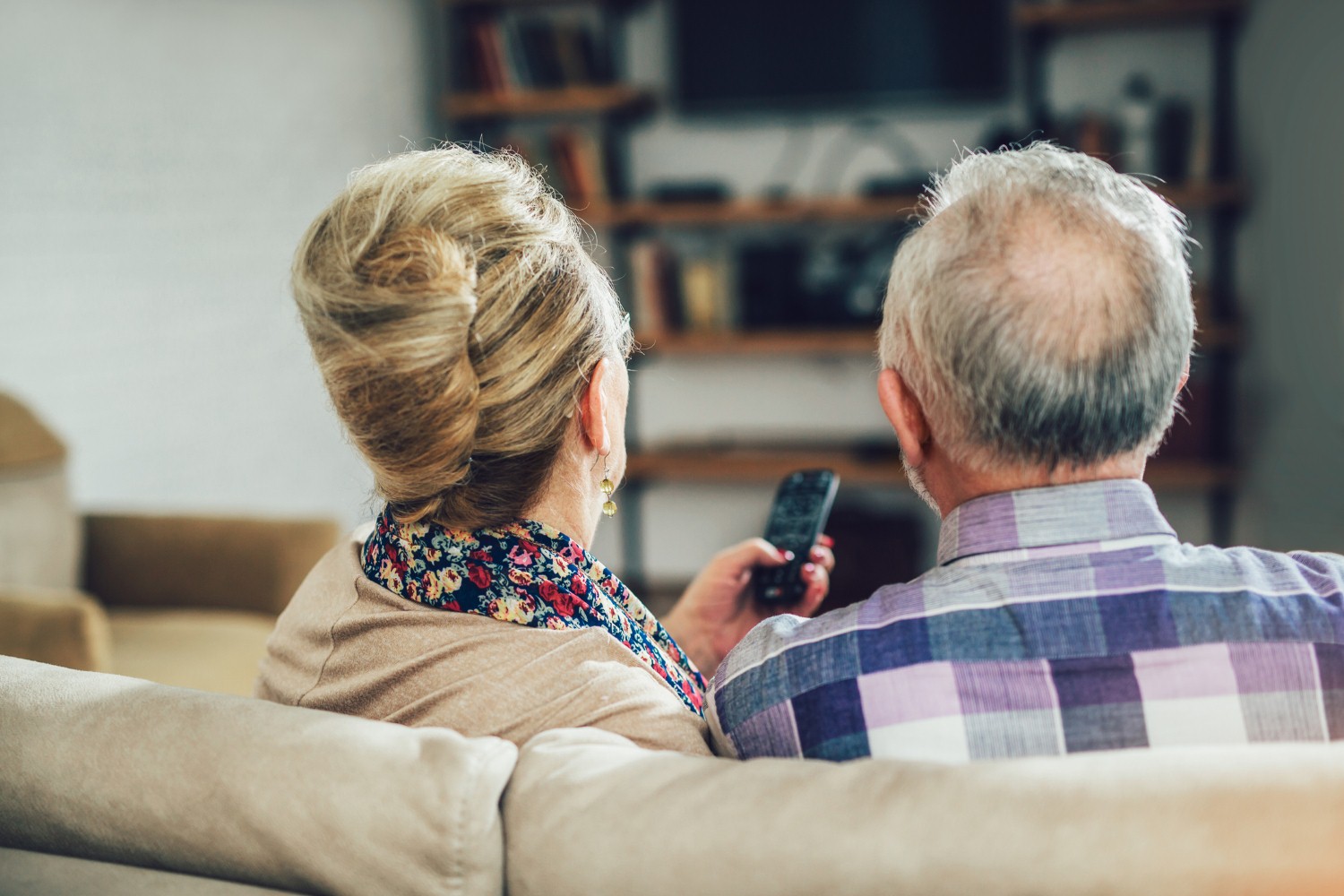 For older people who are no longer as independent or as active as they once were, loneliness can be a huge problem that fundamentally affects their quality of life.
In the past, they might have gone out with their friends regularly, visited family members, gone on foreign holidays and taken up a variety of different pursuits.
But with the onset of old age, many will find themselves housebound and their interactions with other people drastically reduced.
Just a little bit of company can therefore make a big difference to their overall mental health and help them feel less isolated.
That's why Volunteering Matters has joined forces with TV Licensing on a new scheme to encourage people with a bit of free time, such as retirees, to spend some of it sitting with over-75s watching the television.
Volunteering to watch TV
It might seem like a small gesture, but it could have a hugely positive effect on older people who feel lonely and cut off from the world at large.
After all, TV can open up all sorts of talking points that can effortlessly keep the conversation flowing, from who Phil and Holly are talking to on This Morning to who can get the longest words on Countdown.
There may be repeats on Yesterday or UK Gold of much-loved shows from the past that older people will fondly remember, which encourages them to reminisce on what was happening in their lives the first time these programmes were on.
The options are simply endless and it can be rewarding for everyone involved.
TV can bring people together
Oonagh Aitken, Chief Executive of Volunteering Matters, commented: "In many cases, volunteers tell us that television can be a great conversation starter and a way of finding common interests between generations.

"The fact that TV licences are free for people over-75 is a great help to many. Applying for one is easy to do and TV Licensing can help you apply."
Fergus Reid, spokesman for TV Licensing in Scotland, added that people aged 75 and above consume more TV per day than any other age group.
As a result, he believes the weekly TV schedule gives volunteers a great opportunity to share their favourite regular show in the company of a senior citizen.
"Volunteering Matters can help by matching up people wanting to help another person tackle loneliness and social isolation," Mr Reid added.
The initiative from Volunteering Matters and TV Licensing is another welcome effort to get the issue of loneliness squarely into the public consciousness.
Only recently, the Government appointed a new Minister for Loneliness and confirmed that millions of pounds would go towards tackling the issue over the coming years.
It all adds up to a long overdue recognition that loneliness shouldn't simply be swept under the carpet and a reminder that we can all play a small part in tackling it and giving something back to our community.
Simply watching television for an hour or so with an elderly person can be a very small way of making a big difference to somebody's life and a mutually beneficial way to spend a little spare time in your day.

© 2018 Axonn Media Ltd. All rights reserved. Any views and opinions expressed in news articles are not those of Just Retirement Limited, Just Retirement Money Limited or Partnership Life Assurance Company Limited. News supplied by Axonn.
Image credit: Jovanmandic via iStock