With the January sales just around the corner the temptation to pick up a bargain online will be great, but make sure you don't fall victim to a scam.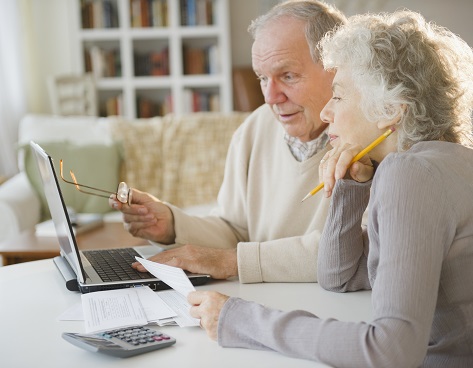 With the January sales just around the corner, retailers - both on the high street and online stores - will be slashing their prices on a wide range of products. The start of the new year is a great time to pick up a bargain, but no matter what you're looking to purchase, it's important to make sure you don't fall victim to online scams.
As people spend an increasing amount of time and money on retail websites, the threat posed by internet fraudsters has grown over the years. According to research carried out by Vision Critical in 2014, just over half (51%) of Britons have at some point been the target of cybercrime - with many of these suffering financially as a result. However, this needn't happen when you next shop online. Here are some tips to ensure you stay safe while browsing for bargains.
Download and update antivirus software
A key step in protecting yourself from online scams is to ensure you have good-quality antivirus software installed on your computer. Companies like AVG, McAfee and Norton offer packages designed to protect your hardware from viruses and malware.
You can purchase such protection directly, although you will also find several banks and internet providers can provide a level of free protection. If you also download digital products online via your smartphone or tablet, it is worth looking for mobile-specific antivirus software.
Once you have acquired this antivirus software, make sure that you install system updates. Security providers regularly release patches to safeguard you from the latest online threats and make it difficult for fraudsters to obtain your personal information.
Use a secure online connection
Wherever possible, avoid making financial transactions when using a free public Wi-Fi internet connection. These services may not always be as secure as your home internet, meaning there is a higher chance of scammers attempting to eavesdrop on you.
If you're going to be buying goods online, you should always make sure the website you are using has a URL that starts with 'https' and there is a padlock symbol in the browsing frame. These two signs indicate you are on a secure website.
On top of that, it is a good idea to choose a strong password when using online retail sites. This should be at least eight characters long, while using a mixture of lower and uppercase letters and numbers will make it more difficult for fraudsters to gain access to your details.
Although having the same password to log-on to all of the retail sites that you use may seem to be a convenient option, this can increase the chances of your personal details being compromised and it is best to switch them up.
Watch out for scam emails
Fraudsters will often send out emails - under the pretence of being a retailer - to consumers with the aim of obtaining your financial details and personal information. While these messages can at first appear genuine, there are a number of ways that you can tell if it is fraudulent. The email address it has been sent from should be related to that company (eg if you buy something from Amazon, messages from the retailer will end in amazon.co.uk) and it shouldn't have an extension like yahoo.com or gmail.co.uk - a common practice among many fraudulent emailers.
If you have opened a scam email, it's vital you don't reply to it - otherwise you can expect yourself to be subject to more fraudulent messages in the future. You should also avoid opening any attachments or links contained in the message as these could expose your computer to deceptive websites riddled with viruses and malware.
With figures from IMRG and Experian indicating that around £728 million was predicted to have been spent online on Christmas Day 2015 alone, Britons' passion for internet shopping looks to have little sign of abating in 2016. Keep in mind the above tips and you can be confident of having a secure shopping experience for years to come.
© 2015 Axonn Media Ltd. All rights reserved. Any views and opinions expressed in news articles are not those of Just Retirement Limited. News supplied by Axonn - NewsReach.