FaceTime and Skype are great ways of keeping in touch with friends, family and loved ones all over the world.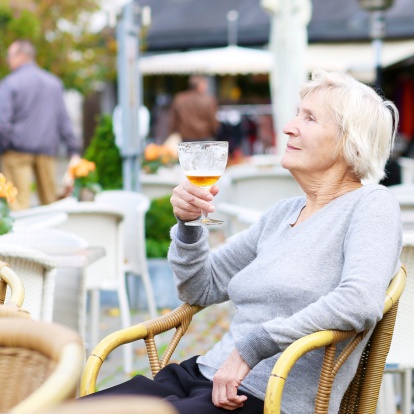 Thanks to the popularity of smartphones and mobile broadband, keeping in touch with friends, family and loved ones has never been easier.
This is particularly the case with regard to increasingly popular video call services such as FaceTime and Skype.
These services are pieces of software that only require a supported device to run them and a good internet connection.
FaceTime comes already installed on most new Apple devices like the iPhone or iPad, although it does not work on Windows machines.
Skype is arguably more popular, as it works on more platforms, and it comes in two varieties. There is a basic, free package, which is all most people need, while a subscription service offers enhanced features if you feel you'll get more from the experience this way.
But what are the benefits of making use of these services?
Keeping in touch
One of the most obvious advantages to video calling services is that it is a fun and convenient way of keeping in touch with friends, family and loved ones from all over the world.
What's more, unlike traditional landline services, the basic Skype video call function is free, no matter who you call, where or when.
This means it is a hugely convenient and fun way of keeping in touch with people that can also be much more intimate than a phone call, letter or email.
For those who are thinking of leaving work and relocating abroad, you will still be able to see your children and grandchildren and interact with them this way.
Sharing enjoyable activities
The fact that these services are visual means it also gives you the chance to share in enjoyable activities with other people.
During a face-to-face conversation over the internet, it is much easier to share photos of recent holidays, or show-off a homemade item you've been working on than it is to do these things over the phone. While you will be on the internet at the same time as making these video calls, you can also share any of these image with the person you're talking to by email.
Some people even use Skype to play games together, such as Backgammon, Chinese Checkers or Dominoes.
Basic settings can be easier
If you are unfamiliar with the technology, then you do not need to worry about being alienated from its use, as it can be quite easy to pick up.
Getting a neighbour or relative to show you the ropes can be helpful - or you could try using just the basic settings, rather than worrying about the more advanced tools when you're just getting started.
Are touchscreens for you?
Research has shown that people newer to all this technology often find touchscreens - such as those on smartphones and media tablets like the iPad - much easier to get to grips with than a mouse-and-keyboard setup.
This is because they can feel a lot more intuitive, as well as more convenient and comfortable. The lack of wires also makes it feel less technical and intimidating.
It also has the advantage of giving you more mobility as to where you Skype people from - you don't need to be sat at a computer desk, you could be on the sofa or outdoors on a sunny day.
© 2015 Axonn Media Ltd. All rights reserved. Any views and opinions expressed in news articles are not those of Just Retirement Limited. News supplied by Axonn - NewsReach.