Easter is just a few weeks away, and baking is a wonderful (and delicious) way to celebrate. If you're looking for some inspiration, we've got you covered. From Easter classics such as hot cross buns, through to decedent treats like rocky roads and brownies, take a look below to discover your next bake.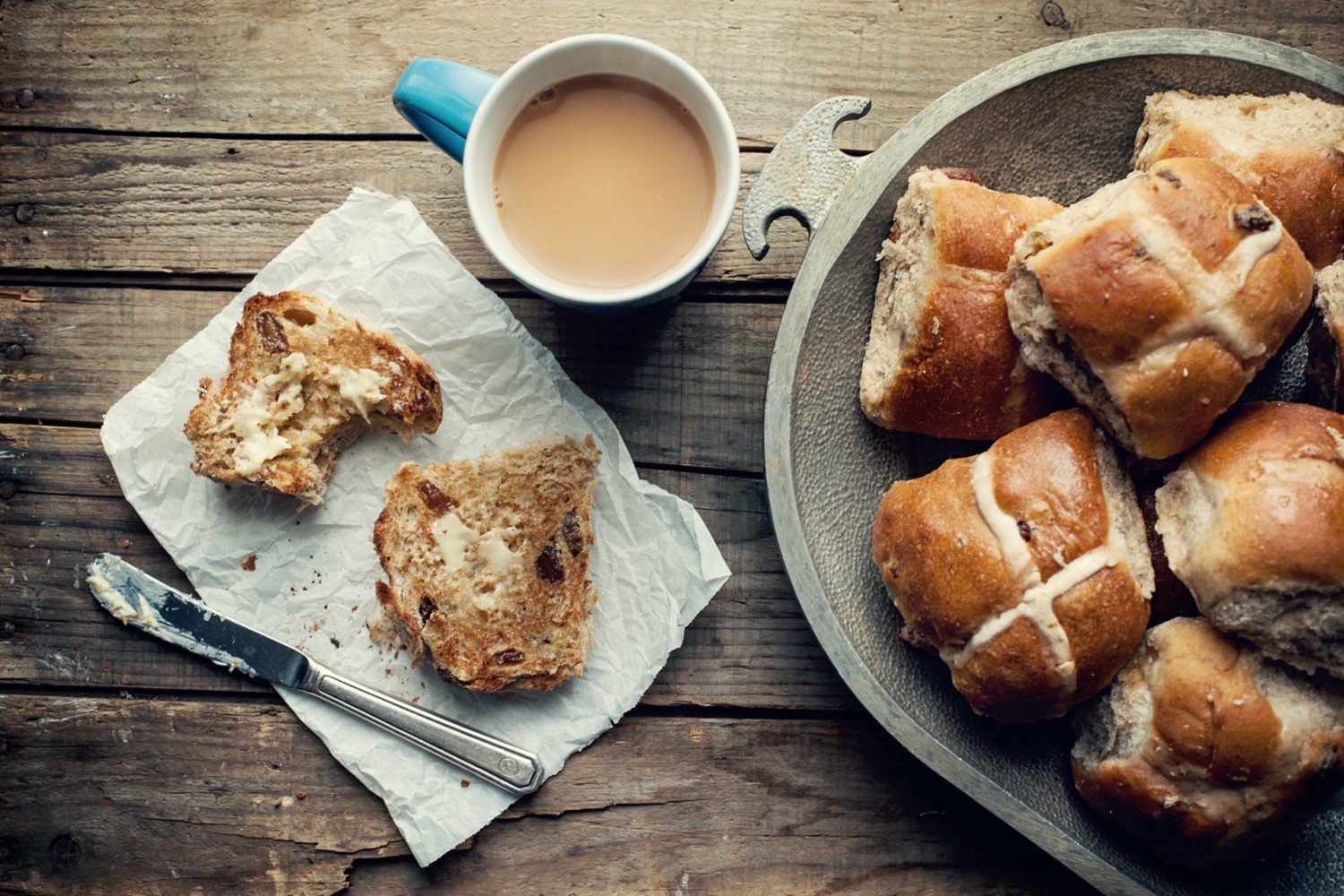 Easter simnel cake
Why not whip up this traditional fruit cake for your bank holiday Easter baking treat?
Simnel cake is a light fruitcake with two layers of almond paste or marzipan. It was formerly eaten during the pre-Easter period in the United Kingdom and Ireland, but has become a traditional cake for Easter Sunday. You can find a recipe for traditional simnel cake on the BBC Good Food website.
Hot cross buns
Are you looking for an easy hot cross bun recipe? You can find a simple recipe for no-knead hot cross buns on the Olive Magazine website. Toast and slather in butter to make the most of this traditional Easter treat.
And if you've got leftover hot cross buns to use up, why not try Olive Magazine's recipe for hot cross bun bread and butter pudding? This unique version of the British classic pudding is perfect for Easter, and gives a satisfying twist on two well-loved treats.
Easter traybakes
Easter themed traybakes, like brownies, rocky road and shortbread, are perfect for lovers of chocolate and sweet treats.
Take a classic brownie or rocky road recipe, and add your favourite Easter confectionary. Bake a batch of brownies with Cadbury's Crème Eggs, like this indulgence recipe from Sweetest Menu. Create an Easter themed rocky road bursting with mini chocolate eggs, using this simple recipe from Olive Magazine. Or you can choose to make a delicious millionaires shortbread with Cadbury's Mini Eggs, using this indulgent recipe from Janes Patisserie.
Easter carrot cake
Why not bake a simple and stunning carrot cake with cream cheese frosting to celebrate Easter this year? You can decorate with handmade fondant icing or marzipan carrots on top, or you can keep it simple by adding small chocolate eggs.
You can find a delicious and moist recipe for an Easter decorated carrot cake on the BBC Good Food website.

Image credit: Jasmine Waheed via UnSplash