How to stick to your January health kick while still enjoying hearty, comforting dishes.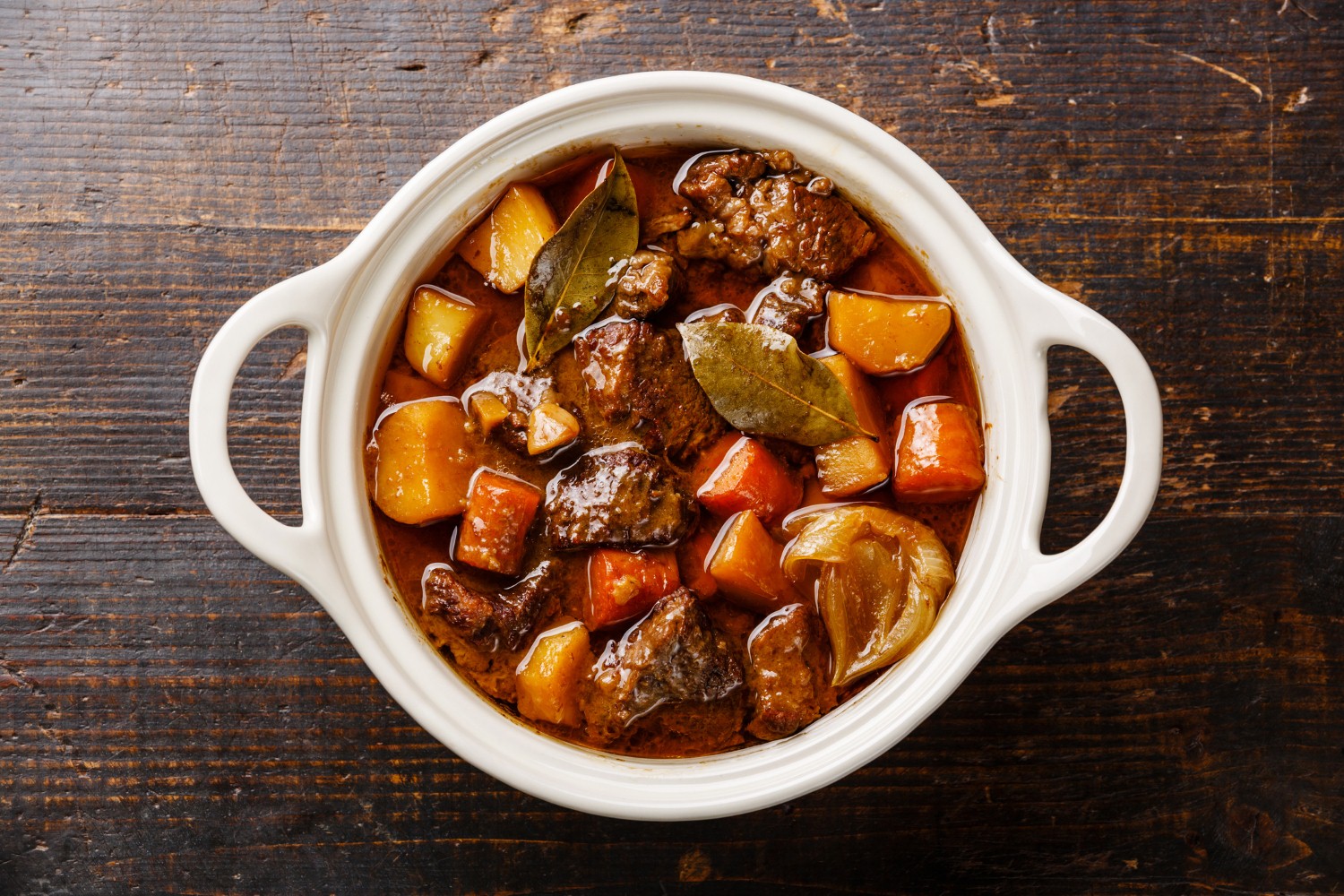 We know that a lot of you will be trying to get to grips with eating a little healthier this January. Overindulgence over Christmas and new year might be an unofficial tradition, but it can leave our trousers feeling slightly uncomfortable.
But let's be honest, the prospect of living off salad and plain steamed fish and potatoes while the temperature is so cold isn't the most appealing, which can make new year diets a bit of a struggle. Winter is a time for hearty, comforting food with a warming kick, but these kinds of dishes can still be low-fat, filling and really healthy.
With these principles in mind, we've compiled a few recipes that are easy to prepare and will leave you feeling satisfied without ruining your new year health kick.
Have cake for breakfast and stay healthy
If you want to watch your weight this January, you might have to say goodbye to your usual white buttered toast or sugary cereal for breakfast. In the morning, you need something that's going to fill you up and keep you feeling satisfied until lunchtime to stop you reaching for unhealthy snacks.
Porridge is a good option, as long as you don't add extra sugar, but you could add your usual oats and fruit to a muffin recipe too. There's a great easy-to-follow recipe for banana and blueberry oat muffins on the BBC Good Food website that will provide you with a tasty, naturally sweet yet filling breakfast treat.
The blueberries that it contains are a superfood, so will give your immune system a boost, as they're full of natural antioxidants - just what your body needs at this time of year! And you'll be eating cake for breakfast, so you won't be feeling like you're on a health kick at all.
Simple vegetable soup
One of the easiest healthy yet filling dishes to make is vegetable soup. You don't need any special equipment for this, just a pan, although you can blend the finished soup for a smoother result when the veg is cooked if you like.
You also don't need to follow a special recipe. Simply chop whatever vegetables you have in the bottom of your fridge and set them to boil in a pan of stock. Add herbs and spices if you like, or beans or pulses for added filling power. You could even add bacon or any other leftover lean meat that you need to use up to add a different flavour.
Beef stew and dumplings, but lighter
Beef stew and dumplings has to be one of the heartiest and most comforting winter meals, and you can still enjoy it on a diet. If you add enough filling veg to your stew, you won't necessarily need to serve it with extra potatoes or rice, so that will help you to cut down on your carbohydrate intake a little.
There's a recipe for a lighter stew with dumplings on the BBC Good Food site, which you could make even healthier by not using any oil at all and letting the meat cook in its own juices. Leave out the red wine and flour from the stew too, the sauce will thicken up by itself and be packed with plenty of flavour anyway.
You could also halve the ingredients for the dumplings to make mini ones to make it even healthier. If you've got a slow cooker, there's barely any work involved in making this delicious meal. Simply brown the meat, chop the veg, cover it in stock and leave to cook while you get on with other things - we told you that eating healthy could be easy.
Filling sausage and bean stew
If you're looking to lose a little bit of weight, cutting back on carbohydrates and upping your protein intake is one of the best ways to make sure you're feeling nice and full. Lots of staple foods are naturally high in protein, like meat, fish, dairy products, eggs and beans, so a warming sausage and bean stew would be just the thing.
There's a brilliant recipe for this dish on Jamie Oliver's official website. Serve the stew with brown rice or steamed vegetables for a tasty and healthy accompaniment.
Light chicken korma
You don't have to give up your favourite treats if you're on a health kick, you just need to adapt them a little bit. You can even still enjoy your favourite creamy curries, but make them yourself instead of ordering them in.
Chicken korma is typically one of the creamiest curries, but it's also a great base to add extra spice to if you like your Indian food with more of a kick.
The Hairy Bikers have been on a mission to lose weight while still eating their favourite dishes over the past few years, so follow their light chicken korma recipe (which you can find on their website here) for a curry with all of the taste, but less of the calories. Instead of going for your usual half chips, half rice sides, why not go for half rice, half salad instead?

© 2018 Axonn Media Ltd. All rights reserved. Any views and opinions expressed in news articles are not those of Just Retirement Limited, Just Retirement Money Limited or Partnership Life Assurance Company Limited. News supplied by Axonn Media.
Image credit: Lisovskaya via iStock