Making sure your home is kept safe and secure at all times can offer you peace of mind. These tips are easy to implement and taking action on them can become second nature.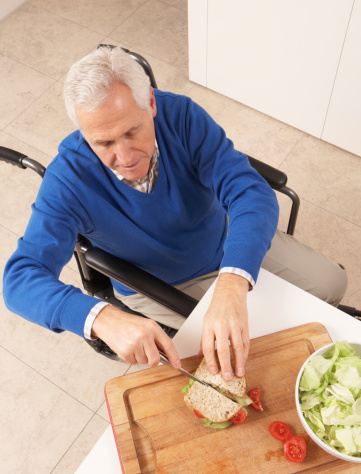 Looking after your home can be considered another aspect of taking good care of your own health and safety.
If your home is safe and secure - from both the risk of accidents indoors and from intrusion by thieves - then you will inevitably feel more relaxed and comfortable in the environment.
There are many ways to increase security and safety in your property. Many of them are common sense, but it is always worth reminding yourself of just how important these considerations can be.
Get to know the neighbours
Building relationships with your neighbours and helping to build a community spirit can improve the general security of your area in small ways.
Neighbourhood Watch schemes are worth joining, as they can help you keep up to date on what's happening in your area, in addition to working closely with the police to prevent and tackle crime.
Security measures
Door chains and viewers, good locks and home security systems are all essential when it comes to keeping your home safe and secure.
Although these do not necessarily need to cost a lot of money, some more advanced home security systems feature automated processes. These can include automating locks for certain times of the day and switching an outdoor light on when someone approaches the house in the evening.
Safety features
Minimising the chance of accidents is just as important as being conscious of the risks presented by other people.
This means keeping the house tidy of too much clutter that you might trip on and ensuring walkways are well lit - and both of these are particular concerns on and around staircases.
If you start to experience mobility issues, then fitting two handrails by the stairs and at the door of the house could be worth considering, as would getting a stairlift installed.
Handyperson services
Handyperson services are offered by more than 70 Age UK branches up and down the country. The services are usually charged for and the cost will depend on what kind of work is being carried out.
However, the cost can easily justify itself - particularly when it comes to matters of home security. Fitting new door and window locks, as well as door chains and viewers, are among the jobs these professionals can help with. This is in addition to other tasks relating to matters such as energy efficiency checks, personal safety measures like smoke alarms and general small repairs.
© 2016 Axonn Media Ltd. All rights reserved. Any views and opinions expressed in news articles are not those of Just Retirement Limited. News supplied by Axonn - NewsReach.