Lifestyle
09 November 2016
There are plenty of ways you can bond with your grandchildren by taking them on outdoor adventures.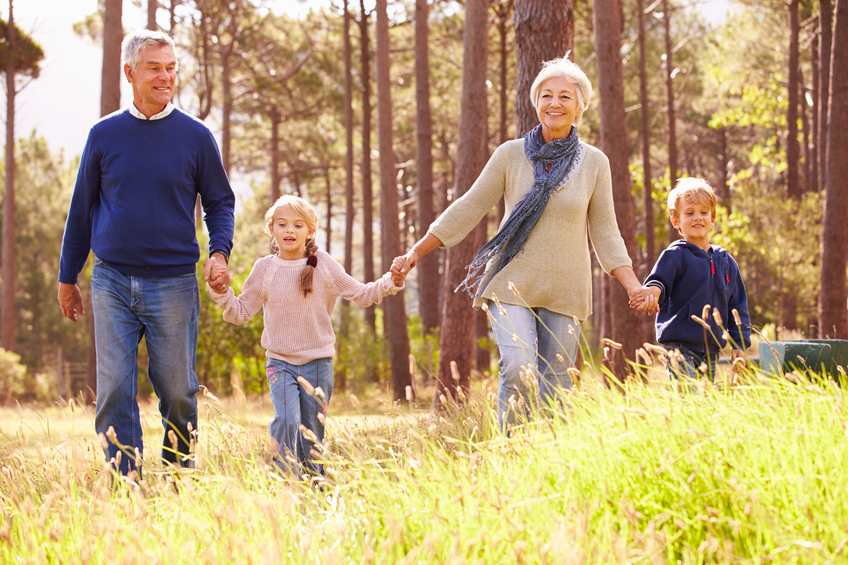 Exploring the outdoors can be a very fulfilling pastime in any context - but one way of getting more from the experience is by sharing it with your young children or grandchildren.
Almost everyone has happy memories of playing outdoors in their early years - whether it was kicking a ball around with some friends, playing hide and seek or being more adventurous by going on a bike ride or climbing a tree.
Being there with youngsters when they are having their early formative experiences is a great way of reliving your own, as well as bonding and building a strong relationship with your young relatives.
With this in mind, we've come up with a short guide to offer some pointers on how you might be able to get the most from this experience.
Indulge their interests
You might think you already have an idea of what your young relatives are interested in but it can't hurt to talk to them a little more and make sure you're up to speed. Young people's interests can chop and change so fast as they grow that it can be difficult to keep up.
The reinvigorated popularity of Pokemon may not have escaped your attention, with the recent release of the Pokemon Go app for smartphones. While it has become something of a cliche to criticise people for spending too much time on their electronic devices, this app has encouraged a lot of people to spend more time outdoors, as they have to explore outside to catch all the Pokemon, which appear to be imposed on the real world via the device's camera. Going to catch these little monsters together can take you to new places and could be a good way to bond and share in their interests.
The activities that they enjoy do not necessarily need to be specific to the outdoors either, as whatever you do outside can often be in service to another indoor pastime. For example, if they really enjoy making collages, then you could try and find natural materials to add to one, whether this is in the form of shells found on the beach or something that's fallen from a tree on a woodland walk.
Share your own passion
Showing interest in what other people get excited about is a good way to get to know anyone a little better - and by the same token sharing your own hobbies can often lead to your enthusiasm rubbing off on someone else.
However, don't push it too much, as your grandchild will have to want to take an interest themselves in the first place.
Start slowly by asking if they'd like to come fishing with you, or lend you a helping hand if you are a keen gardener.
Discovering new things together
Another approach is to try something that is new to both of you - and there are plenty of ways to find out where to begin.
You can research ideas on the internet using the websites of organisations such as the National Trust and the Woodland Trust to find out what's near you.
After looking this information up together you can find out what kind of things either of you want to do and simply list them and choose one from this shortlist.

© 2016 Axonn Media Ltd. All rights reserved. Any views and opinions expressed in news articles are not those of Just Retirement Limited. News supplied by Axonn - NewsReach.