Combining fun with learning can be a great way to bond with the grandchildren.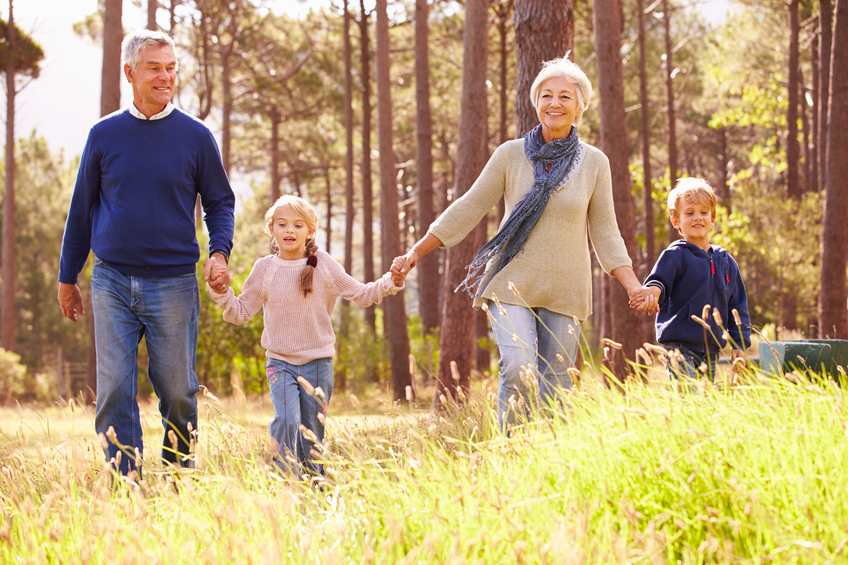 With the Easter holidays just around the corner, many grandparents across the UK will be looking forward to the opportunity to spend some quality time with their grandchildren.
There are plenty of destinations and attractions where the entire family can spend some memorable time together, and some of the best ones have educational value as well.
Here are a few examples of locations where the youngsters - and possibly the grown-ups too - can have fun while learning something new.
The Royal Observatory, Greenwich
A visit to the Royal Observatory in Greenwich provides all sorts of exciting experiences for young and old to enjoy. One of the best of all is standing on the Prime Meridian, the line that divides the planet's eastern and western hemispheres.
The observatory is part of a popular complex of visitor attractions that also includes the Peter Harrison Planetarium, where guests are taken on an awe-inspiring tour of the cosmos. Children are sure to enjoy flying into the heart of the sun, witnessing the birth of a star, landing on Mars and seeing distant galaxies.
Charmouth, Dorset
If your grandchildren - like many youngsters - are fascinated by dinosaurs and other creatures that went extinct many millions of years ago, take them on a trip to the beaches around Charmouth in Dorset for some fossil-hunting.
This area has provided some famous discoveries, including the first ever complete plesiosaur and a four-metre-long scelidosaurus. Eagle-eyed hunters can comb the beaches to look out for ammonites, belemnites and the fossilised remains of squid-like creatures with tentacles.
The village of Charmouth is close to a number of other locations worth exploring on a trip to Dorset, like West Bay and the historic town of Lyme Regis.
National Museum Cardiff
This attraction is perfect for families to learn more about the rich history and culture of Wales. One exhibit that is sure to teach everyone something new - regardless of their age - is The Evolution of Wales. This installation features an array of films and specimens - including moon rocks and fossils - that chart a 4.6-billion-year journey through ancient history.
National Museum Cardiff is also home to the Clore Discovery Centre, where children can enjoy a hands-on encounter with some of the 7.5 million items that are normally hidden away in the museum's stores.
Camera Obscura, Edinburgh
If you're looking for some truly eye-opening and occasionally mind-bending experiences to enjoy with the grandchildren, head to Camera Obscura in Edinburgh to see an amazing array of optical illusions and visual installations.
Situated at the top of the Royal Mile, 100 metres from the entrance to Edinburgh Castle, this attraction offers a range of educational experiences for youngsters. The Edinburgh Vision exhibit features a number of images of the Scottish capital, dating all the way back to the Victorian era. Visitors can see how the city has changed over the centuries and zoom in on specific locations with live cameras.
Museum of Science and Industry, Manchester
According to Saga, Manchester's Museum of Science and Industry is much more than just a safe option for rainy days. There are plenty of sights and attractions that make the museum worth a visit whatever the weather, such as the Avro Shackleton and Supermarine Spitfire on display in the air and space hall.
Another highlight offering plenty of fun and education for younger visitors is Experiment! This interactive gallery houses 25 hands-on exhibits where children can create a tornado and watch their own skeleton ride a bicycle.
Taking the grandchildren to attractions like these could be the perfect way to open their eyes to new things and make some wonderful memories this Easter.
© 2017 Axonn Media Ltd. All rights reserved. Any views and opinions expressed in news articles are not those of Just Retirement Limited, Just Retirement Money Limited or Partnership Life Assurance Company Limited. News supplied by Axonn - NewsReach.