Those who have a lot more time on their hands after leaving work may wish to consider making adventurous trips they've never been able to make time for in the past.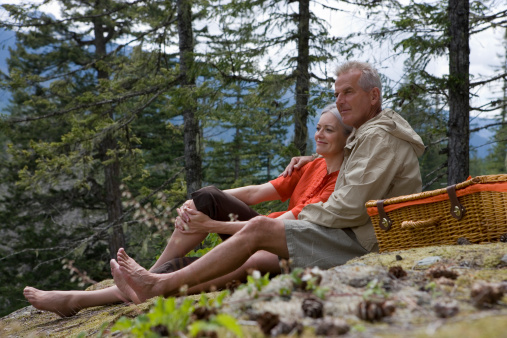 One of the most exciting things about leaving work and having more time on your hands is taking advantage of the opportunity to do more travelling than you've been able to in the past.
While in full-time employment, travel can be impractical and even stressful. There is a finite amount of paid leave you can take and there may be lingering concerns you could return to a big pile of work.
However, once you've left there's nothing holding you back. While you won't want to break the bank, by budgeting carefully there is no reason you shouldn't dream big and explore somewhere you've always wanted to visit.
With this in mind, we've come up with a list of some destinations that are popular with the over-50s.
Australia
Australia is a great option for those who want to experience the sights and sounds of the other side of the world. The fact that its culture is similar to our own and English is the main language is also a benefit.
This is a comfort and makes things easier, but the scenery couldn't be more different to the green hills and fields of British shores.
Its rugged outback, dramatic mountains and exotic wildlife are legendary - and the sheer scale of the wilderness means it is hugely exciting to explore for a longer break.
China
Adventurous explorers pining after a culture much more removed from our own might want to throw themselves into the fantastic scenery and delicious cuisine of this iconic and far-flung destination.
The Great Wall of China is one of the most popular tourist attractions in the world and there are other unmissable sights such as the Terracotta Army in Xian, the Yangtze River and the Three Gorges Dam.
There are many organised tours on offer, which is a great way to experience such a remote location for the first time. Those who fall in love with the country can always organise their own trip when they have a better idea of what they want to see and do.
Galapagos Islands
The Galapagos Islands is a volcanic archipelago off Ecuador, which has some extraordinary wildlife - as well as a fascinating history.
Its distinctive wildlife made a significant contribution to Charles Darwin's theory of evolution by natural selection when he visited on the famous voyage of the Beagle. Plenty of all-inclusive tours to the Galapagos Islands are on offer, which make it easy to enjoy yourself without having to worry about additional expenses.
Northern Lights
The Northern Lights are difficult to see, as it is tricky to time your visit to a country at a time when you can guarantee their appearance. However, they remain one of the most popular must-sees in the world.
By booking a long stay in a place like Iceland, you are much more likely to have success than if you visit for a weekend and hope for the best.
Iceland is a good option, as it is a stunning volcanic island that has a lot of sights to take in at any time, with plenty of geysers, waterfalls and other natural wonders to experience.
Rural France
There is also plenty to explore much closer to home, with the idyllic rolling hills of rural France being another popular option. Quiet roads, cafes and beautiful countryside make it easy to see why this is the case.
© 2015 Axonn Media Ltd. All rights reserved. Any views and opinions expressed in news articles are not those of Just Retirement Limited. News supplied by Axonn - NewsReach.