What's your favourite teatime TV quiz show?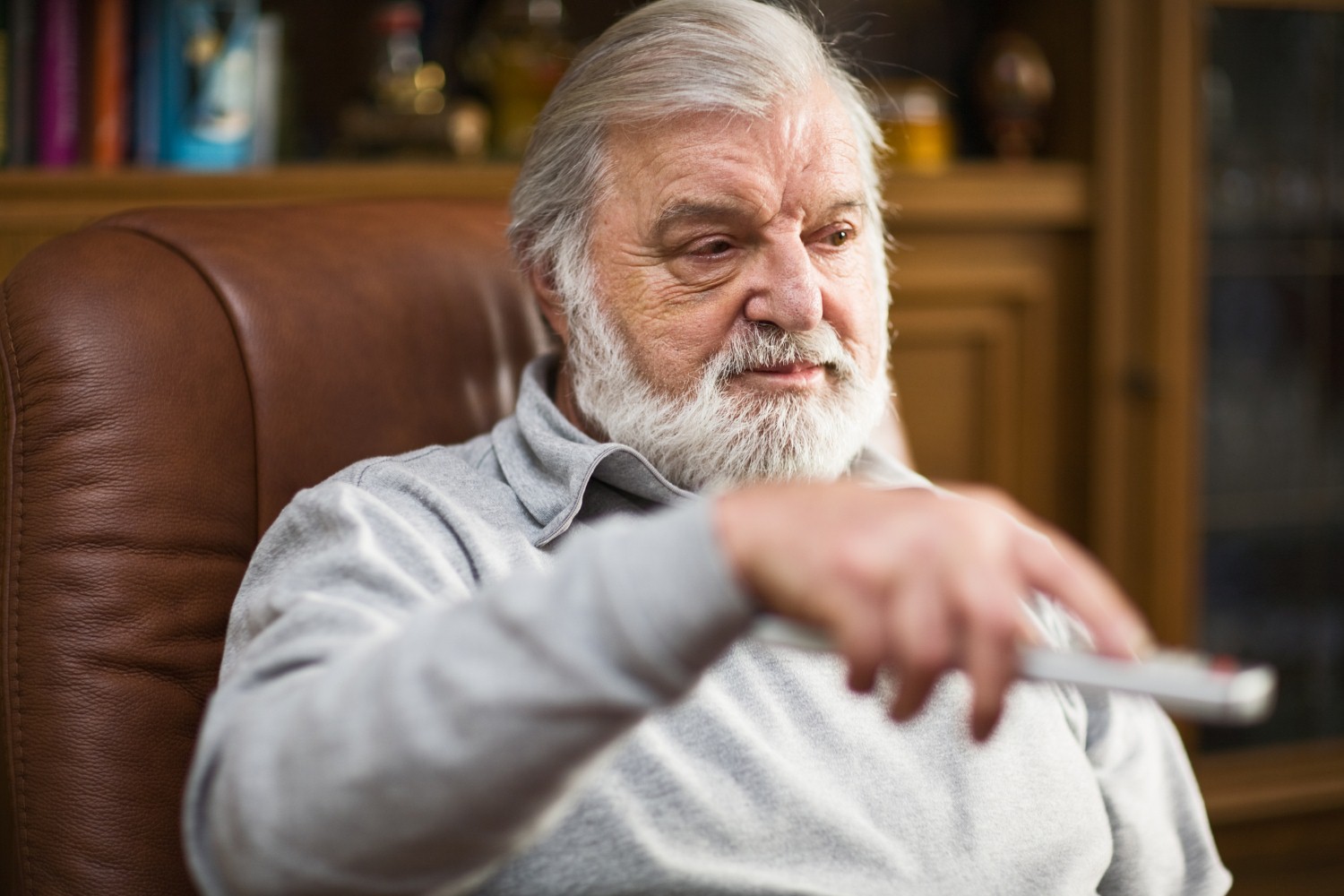 If you've spent the last few years coming in from work only to catch the final round of Pointless and realise you were probably in with a good chance of getting a decent score on the earlier rounds too, you'll love getting to watch these shows from start to finish now that you're retired.
The satisfaction of getting a nine-letter word on Countdown or beating the Chaser can be pretty pleasing, but did you know you're also reducing your risk of degenerative conditions like Alzheimer's disease by engaging your brain in this way too?
Multiple scientific studies over the years have found that keeping the mind active can help to keep dementia at bay. Playing along with TV quizzes is a great way to do this, particularly as you can do it while sat on your sofa with a steaming mug of tea and a biscuit or two in hand.
With this in mind, here's our pick of five of the best teatime quiz shows for keeping your mind active in retirement:
Countdown
Words and numbers favourite Countdown was actually the first programme to ever be broadcast on Channel 4 back in November 1982. The much-loved Richard Whiteley hosted the show from its beginning until his death in 2005, after which his co-presenter and maths genius Carol Vorderman fronted the show alongside several other hosts for a few more years.
Today, Countdown is presented by former The Apprentice star and businessman Nick Hewer, alongside Oxford maths graduate Rachel Riley.
Shown mid-afternoon Monday to Friday on Channel 4, unless there is an event on such as the horse racing, Countdown provides a variety of ways to keep your mind active as you age, with letter puzzles to unscramble as well as mental arithmetic challenges. Meanwhile, a more recent addition, the Origins of Words slot from the show's resident lexicographer Susie Dent, offers a chance to learn some interesting facts about words and their meanings.
Play along with a pen and some paper if you're particularly keen and don't cheat by pausing the TV - give yourself 30 seconds for each round like the contestants get and you'll most likely surprise yourself with your ability.
Fifteen to One
Fifteen to One is another Channel 4 favourite. It originally aired for 25 years between 1988 and 2003, hosted by its producer William G Stewart. In the past couple of years, the show has enjoyed a revival, with Sandi Toksvig as host.
With quick-fire general knowledge questions and the need to avoid elimination, challenge yourself to perform better than the contestants and earn the title of the last one standing; you're sure to feel an immense sense of satisfaction afterwards and your brain will have had a brilliant workout.
The Chase
The Chase is shown most weekdays on ITV1 at teatime, hosted by actor, comedian, singer and presenter Bradley Walsh.
This quiz show sees four contestants team up to answer general knowledge questions and bank money, before taking on one of the 'Chasers', who have earnt themselves a reputation as top quizzers, but also slightly intimidating figures.
Answer as many questions as you can along with the contestants and see if you can beat the Chaser. You might not win a cash jackpot, but you'll know that your knowledge rivals that of a professional quizzer and you'll be doing some good by keeping your mind active and healthy too.
Eggheads
BBC Two's Eggheads, currently hosted by Radio 2 favourite Jeremy Vine, is another teatime quiz that pits teams of hopefuls against expert quizzers. This show categorises its questions, with multiple choice answer options for questions on themes like arts and entertainment, sport, food and drink, politics, science and history.
Eggheads has teams rather than solo contestants taking on the boffins, so pick a side and see if you can keep up with their knowledge and beat the egghead.
Pointless
Pointless, hosted by Alexander Armstrong and Richard Osman, turns the traditional teatime quiz show format on its head somewhat, with points awarded to players for the most obscure answers they can give, rather than the most popular - think of it like a topsy-turvy Family Fortunes.
Each round has a category, which could be anything from 'words ending in ...ore' to 'tables' and from 'Premier League teams with 12 or more letters in their name' to 'cake anagrams'.
If you like to be challenged, Pointless needs to be on your must-watch list. Get those brain cogs turning and dig up all that obscure knowledge you've gathered over the years.
What's more, the great banter from Armstrong and Osman keeps Pointless both comedic and educational in equal measure.
© 2017 Axonn Media Ltd. All rights reserved. Any views and opinions expressed in news articles are not those of Just Retirement Limited, Just Retirement Money Limited or Partnership Life Assurance Company Limited. News supplied by Axonn - NewsReach.
Image credit: firina via iStock