Are you looking for a way to keep your grandchildren entertained without breaking the bank? A day out doesn't need to cost the world. In some cases, it doesn't need to cost a penny!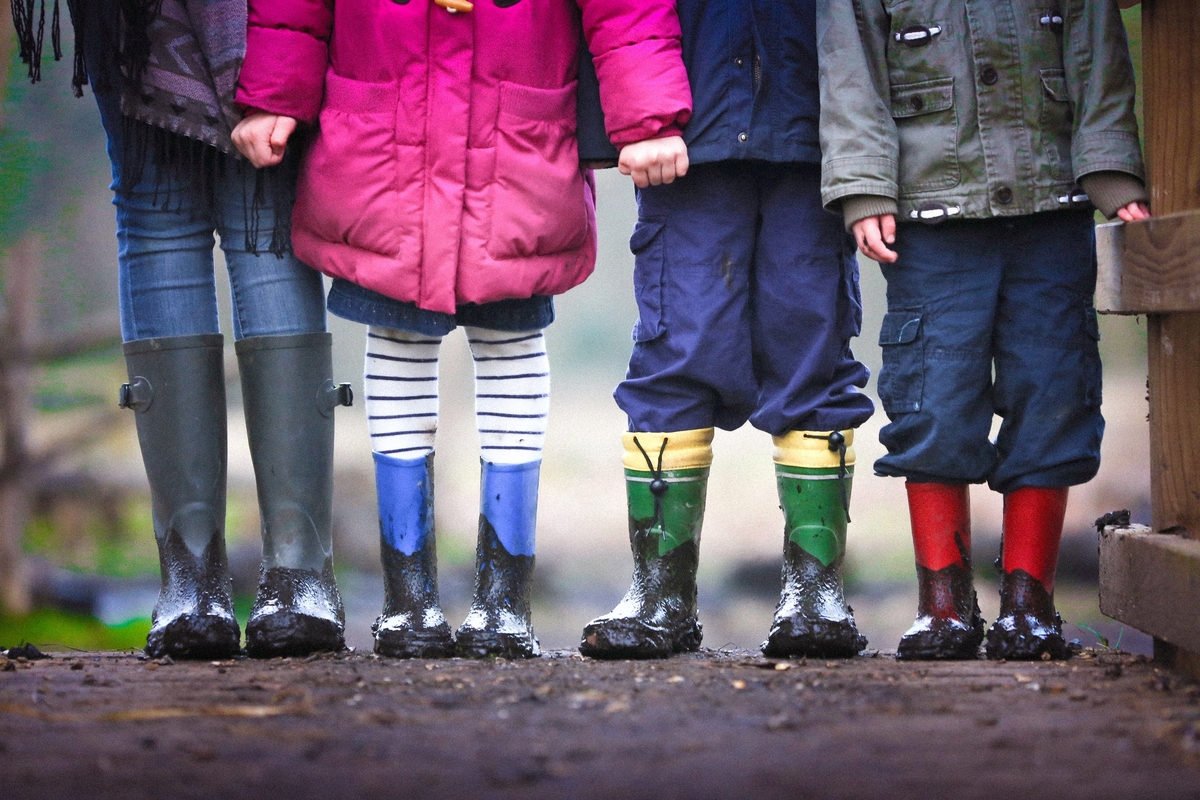 Take a look at our three ideas below for fun, educational and free days out to enjoy with your grandchildren. You'll also find tips for planning your day and making the most out of the experience.
Visit a museum or an art gallery
Why not indulge in a little culture and take advantage of free entry to a museum or art gallery?
You shouldn't need to go too far to find a local museum or gallery. Or if you're willing to travel a bit further afield, larger cities like London, Oxford, Liverpool, Manchester and Glasgow (to name a few) are home to some of the UK's top museums and art galleries.
Pick something that interests them
Include your grandchildren in the process of choosing where to go and make sure it's something they're interested in learning about. If they're crazy about dinosaurs you could take them to a natural history museum, such the Oxford University Museum of Natural History, the Dinosaur Museum in Dorset or the Manchester Museum. If Ancient Egypt fascinates them, you could go to a museum with an impressive collection of Ancient Egyptian artefacts such as The British Museum in London, Bolton Museum or the World Museum in Liverpool.
Strategically plan your plan
Pick a time of day when they'll be alert and recently fed. Maybe even go out for breakfast or lunch at a nearby restaurant or café before heading to the venue.
Lots of galleries and museums have cafes or canteens of their own. Alternatively you can pack a lunch or picnic to enjoy in the museum or gallery grounds, or at a nearby park if the weather is nice.
Keep it engaging
Museums and galleries often run special events, so check on their website to see if they're running any activities or special tours for children.
If you're like to do something yourself to add a bit of creativity to the day, you could take a pen and paper and ask the children to draw their favourite paintings, artefacts or fossils. Or you could wait till you get home and make a scrapbook of your day out. This will give them something to show their parents or to take to school for 'show and tell'.
Enjoy the great outdoors with a nature walk
We're blessed in the UK with so many areas of natural beauty. Why not get some fresh air and enjoy the great outdoors by taking your grandchildren on a scenic walk?
Walking is a great form of gentle physical activity. It promotes healthy growth and will introduce your grandchildren to the joy of regular exercise. It's also a fantastic way for them to get to know their local area and connect with the place they call home.
Pick your location
From your local park or woods to a nearby beach or National Trust location, you'll be spoilt for choice for your family walk.
You could pick somewhere you've been before and is already a familiar favourite, or you could discover somewhere new.
Try to choose a location that will excite them or keep them interested. Include playgrounds, parks, rivers or ponds, and other points of interest on your walking route. Try to choose a winding route with lots of turns instead of a long, straight one.
It's important to remember that little legs can get tired easily, so don't pick a walk that's too long or difficult. If you're looking for inspiration, the National Trust has their own list of walks for little legs.
Make sure you're well prepared
Walking essentials include comfortable shoes, bottles of water, snacks and appropriate clothing for the weather.
If you're walking in the colder months, make sure you're wrapped up warm and if it's likely to rain, don't forget your waterproof clothing. If you're walking in the summer make sure to wear light clothing and protect yourself from the sun.
If you think the children might get hungry, take a few snacks with you or (if the weather allows it) pack a full picnic to enjoy while you're out. Don't forget to take your rubbish with you and encourage your grandchildren to help you clean up and keep the area beautiful.
Get the kids involved
Going for a walk is full of possibilities. Add another element to your day out with some of the ideas below.
Explore nature with your grandchildren by taking a guidebook for flowers, trees or birds with you. See how many you can spot and take a small bag so that they can collect samples.
Let them let the way by giving them a map or compass. The map can be on paper or a smartphone. Teach them how to read it, how to identify north and south, and navigate.
Count your steps. Give them a pedometer to use or download a free walking app on your phone. Ask them to guess how many you've done so far or ask them to keep track for you.
Get artistic. Take some paper and pencils with you and find a point on your walk that's particularly scenic. Ask them to draw what they see. Alternatively, you can take a camera with you (or let them use your phone) to take pictures along the way. You could even have the pictures printed and make a collage or album at home.
Dive into a book at your local library
Many people have fond memories of visiting their local library when they were younger – flicking through the titles, picking out a new book and finding a cosy corner to read in.
Unfortunately, libraries aren't as popular as they once were. If your grandchildren haven't been to a library before, or if they don't go often, why not take them for a visit? You can find your local library by visiting the gov.uk website.
Encourage a love of reading
There are so many benefits to reading, and regular trips to the library will encourage your grandchildren to read more.
Reading aids in brain development, especially in the first five years of life. It will help them develop both their language and literacy skills, as well as spark their imagination.
Books aren't cheap, so by visiting a library you're able to expose your grandchildren to a wide variety of books without the hefty price tag that comes with buying them all new!
Teach responsibility
Having a library card and borrowing books can help teach responsibility to children. Explain to them how the library system works – that they borrow a book and have to return it after they've finished it for other people to enjoy.
Tell them how important it is that they look after the book and keep it safe, making sure that it's not damaged or lost. You could even give them a dedicated book bag to use. Hopefully it'll make them feel like they're being trusted, and they'll take on the responsibility with excitement and pride.
Enjoy everything your library has to offer
Most libraries offer more than just book borrowing. Often they'll host special children's activities, such as story time, reading groups and puppet shows. Check your local library website to discover what activities are on and when, and ask your grandchildren which one they'd like to go to.
Lots of libraries nowadays also have collections of magazines, CDs and DVDs, as well as computers that are free to use. You could borrow a film to watch together or let them browse child-friendly websites.