Lifestyle
28 October 2016
The seaside town of Folkestone is asking for knitted or crocheted poppies to line its Road of Remembrance this year.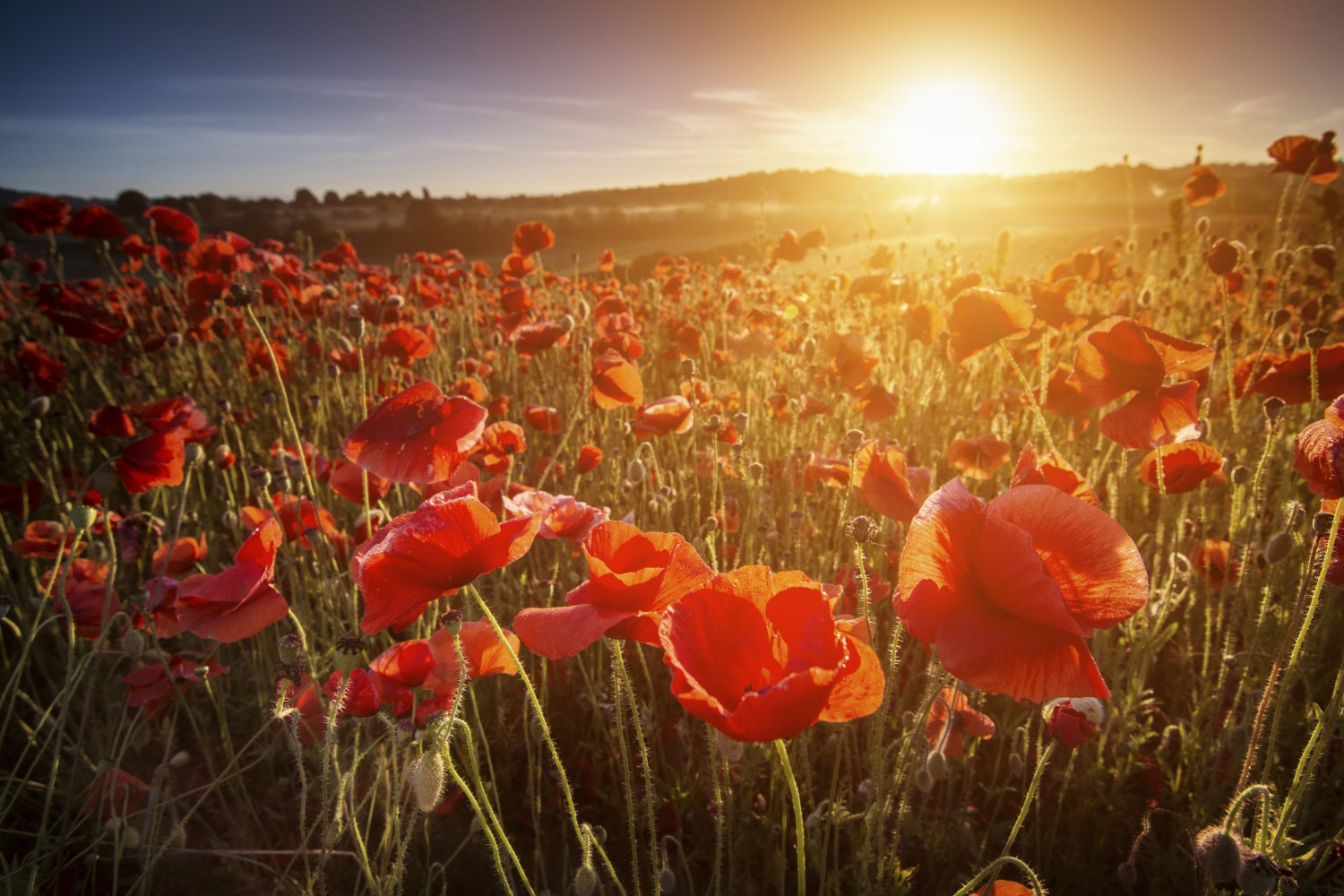 The seaside town of Folkestone is home to the Road of Remembrance - a war memorial commemorating those who died in World War I.
Formerly know as Slope Road, the path leads to Folkestone Harbour, which was the embarkation point for soldiers that sailed to France.
A dedicatory and explanatory plaque is situated on a brick pillar at the top of the hill and rosemary, for remembrance, was planted along the road's southern length.
In more recent years, the flower has been complemented by a growing array of knitted and crocheted poppies.
This project is the brainchild of Di Burns, founder of knitting group Purl Queens. The group is renowned locally for bringing colourful yarnbombs to the streets, as well as crochet bollard covers and wall-mounted knitted displays.
Since 2011, Ms Burns has been collecting poppies from volunteers all around the world who wish to knit or crochet a poppy in tribute to the dead.
Ms Burns told BBC News that when she instigated the project, she found herself becoming more and more interested in the memorial.
"I was very interested to find out about the Road of Remembrance. The soldiers walked down that particular road to go and embark on the boats and serve over in France,' she explained. "I got more and more interested about it, and thought it would be really lovely to put something like a knitted or crocheted poppy in that particular spot."
From Folkestone to international
The project started out very small, with just a handful of locals contributing 169 poppies in the first year - but this was very positively received by the community. Encouraged by this success, Ms Burns put an appeal out through her networks all around the world...
It led to people from Los Angeles, France, Holland and Denmark all wanting to send their own knitted and crocheted poppies.
"The local community were really good, they helped to install them with cable ties. It's a real community project everyone loves to get involved with," Ms Burns remarked, adding that it has helped to foster a very strong sense of community.
This is because people have become keen to make poppies as part of a group effort, as well as admiring them as visitors - and this even applies to those who would not normally get involved in such a project.
Ms Burns said it has become an obsession and a passion for her and much more than a hobby, as she feels proud that such a simple thing can be perceived as being so beautiful. She added that she hopes every town and community will embrace the project and place knitted and crocheted poppies around their local war memorials.
To date, some 6,000 poppies have been received and installed in Folkestone and the project won a Judges' Special Mention at the Civic Voice Design Awards this year, thanks to its expression of memory and identity.
How to get involved
Purl Queens ask anyone who would like to participate to knit or crochet a poppy to commemorate the loss of a loved one in the war and post it for installation on Remembrance Sunday (November 13th).
© 2016 Axonn Media Ltd. All rights reserved. Any views and opinions expressed in news articles are not those of Just Retirement Limited. News supplied by Axonn - NewsReach.