Lifestyle
21 November 2017
Ornaments, stockings and wreaths are just some of the Christmas decorations you could try to make yourself in preparation for the festive season.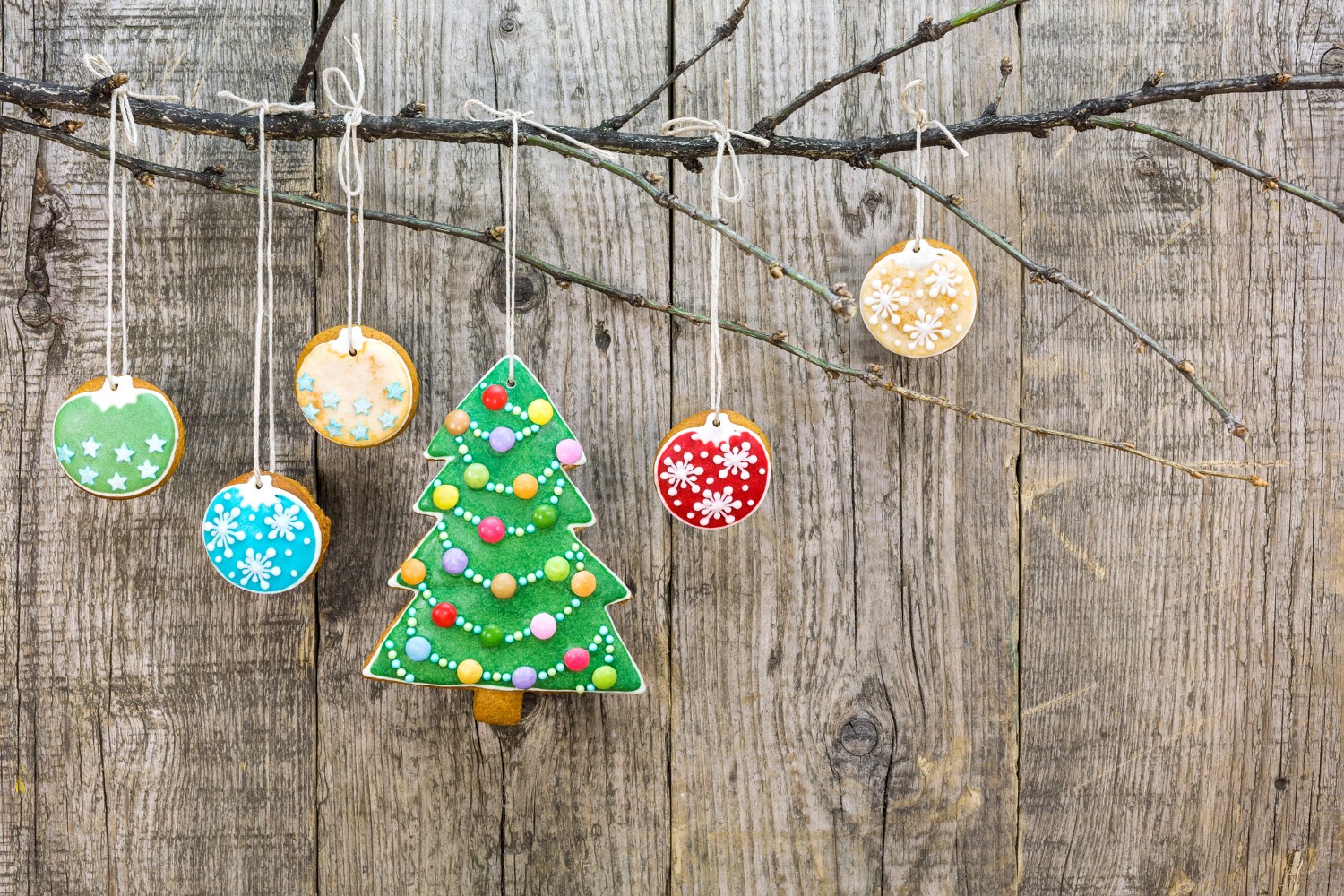 Christmas is fast approaching, and for keen crafters, this means it's finally time to unearth your gold sequins, salt dough, festive fabric and sew-on jingle bells so that you can set up your very own Christmas craft grotto.
Homemade decorations are always that little bit more special than shop-bought ones, as there's so much more love that's gone into the making of them, and they add a beautifully personal touch to any Christmas tree or festive mantelpiece.
With this in mind, here are a few ideas for fun crafts to make for your home or with your grandchildren in the run-up to December 25th:
Button baubles
A homemade bauble for your tree adds a lovely unique touch to your home's festive decor, so why not dig out your button box, some sequins, a length of ribbon, a packet of pins and a polystyrene ball and have a go at making one for yourself?
If you've got some spray paint handy, you might like to colour your ball gold or silver for an extra festive touch, but don't worry if not, as your bauble will still look beautifully ornate once you're finished.
All you need to do is cover the polystyrene ball with the buttons and sequins using the pins to hold them in place. Pins with a head may be better at holding the embellishments on, and you might find you need to place a sequin over a button for those with bigger holes. You could create a pattern using colours that match the rest of your tree, or you could go mad and stick as many things as you can fit on.
Remember to leave a space at the top to pin a ribbon loop so the bauble can hang on your tree - it's really no more difficult than that, and would be perfect to keep your hands occupied while watching a festive film with your feet up.
Hand-stitched Christmas stockings
Coming downstairs on Christmas morning to see your stocking filled with gifts from Father Christmas is the best moment of the year when you're a child. If you can't be with your grandchildren on the morning of December 25th itself, it would be a lovely idea to make them a homemade, hand-stitched stocking so you can be with them in spirit on that ever-so-exciting morning.
All you need for this craft is festive fabric - think reds, golds, greens, gingerbread men, holly, robins - sewing scissors, a needle, pins, thread and pattern paper.
Simply trace out the shape of a stocking - remembering to do two halves - on your pattern paper, either freehand or using a pattern downloaded from the internet. Pin the pieces to your fabric, cutting out around them, then pin the fabric halves together and begin stitching around the edge. You could use a sewing machine if you have one, but hand-stitching would add an even more personal touch.
Remember to leave an opening at the top for Father Christmas to put his presents inside, and add a ribbon, some fur to make a boot-lining effect, or stitch your loved one's initial so they know it's a homemade gift just for them.
Salt dough decorations
Baking and crafting go hand-in-hand at Christmas time, so making decorations from salt dough is a fun activity for all ages to get involved with.
To begin with, you need to make the dough: mix 200 grams of plain flour with 50 grams of salt, and gradually add water to the mixture until it forms a dough. Knead the mix until it is pliable and you're confident a cookie cutter - or a skewer if you're feeling particularly creative and want to try out freehand designs - will penetrate the dough.
Then simply cut out festive shapes such as Christmas trees, stars, gingerbread men and holly leaves and bake in a very hot oven for around one hour, or until the dough has gone hard. Remember to leave a hole in the top of each shape so that you can thread a ribbon through to hang it on your tree!
Once the salt dough has cooled, it's time to get even more creative and paint your ornaments. If you're making these with children, give them the stars and trees that require block colours, and take the more intricate designs for yourself for minimum mess but maximum fun.
Wonderful wreaths
A welcoming wreath on your front door is a lovely festive touch - even more so if you've made it yourself. If you're feeling green-fingered, you may wish to visit your local florist to stock up on authentic fir branches and pine cones, but if you want something a little bit different, there are plenty of other options to choose from.
For example, you could string together red and green balls of wool in a ring, or simply cover a hoop with some festive fabric. Alternatively, string jingle bells together and complete with a ribbon bow, but if you think the noise might get tiresome after a day or two, you could place family photos in a ring instead and hang it above your mantelpiece for a truly unique wreath design. Perhaps select photographs from past Christmases and adorn with glitter and ribbons for an extra festive touch.
© 2016 Axonn Media Ltd. All rights reserved. Any views and opinions expressed in news articles are not those of Just Retirement Limited, Just Retirement Money Limited or Partnership Life Assurance Company Limited. News supplied by Axonn - NewsReach.