An estimated 11 million UK adults over the age of 50 own shares in a company, according to a new study from Saga.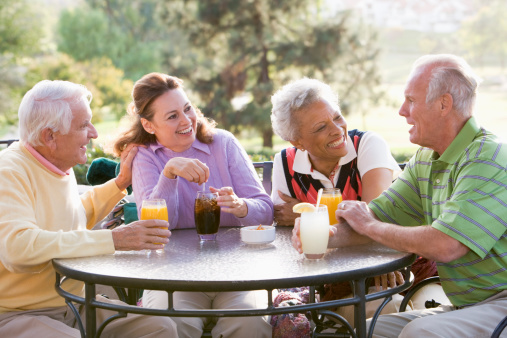 Increasing numbers of UK adults over the age of 50 own shares in a company as part of a growing trend to turn to the stock market to help fund retirement.
New research from Saga shows that one in three people are in this position, with the majority hoping the move will generate finance to help support them in later life. To gather the data, market research and strategy consultancy Populus quizzed 9,521 over-50s on behalf of Saga in July 2015.
Other popular reasons for investing in shares cited by the nation's over-50s include the hope that it might supply them with a regular source of income, which was the intention of 21% of respondents. A further 62% said they think it will generate a higher return on investment for them, compared to leaving their money in a savings account.
Around 7% are not necessarily in it for the money, as they consider keeping track of the FTSE 100 a hobby. Some even say they bought shares in a firm as they like working with numbers and feel that trading shares helps to keep them mentally active.
An estimated 11 million UK adults over 50 own shares - around half of the national population in this age range. But this does not necessarily mean that everyone has purchased them. One in 13 respondents said they inherited the shares from a family member - and the same number said they acquired them through a generous employer.
It may become more commonplace to consider investing in shares among older groups, as almost three-fifths of individuals aged 80 to 89 said they have bought shares over their lifetime. Saga suggested that these people may have collected shares through company schemes, or could have capitalised on the privatisation of companies that were formerly public, such as BT.
Men were found to be more likely to pursue stock market interests to fund retirement than their female counterparts, as three-quarters said they had bought shares, compared to three-fifths of women. However, women have a higher chance of inheriting shares to boost their income, with 13% having been passed some on, whereas only 5% of men are in this position.
Chief Operating Officer at Saga Personal Finance, Jeff Bromage acknowledged that people might have concerns about how they will generate income in later life - particularly now they have a greater range of choice over how to access their pension savings.
"These days lots of people are worried about making their money last in retirement and now that people are able to take their pension as a lump sum I wouldn't be surprised if we see more people start trading to help boost their income," he commented.
He emphasised the importance of seeking income security in later life. "People should remember that there are some risks involved with share dealing so they should always do their research before they start investing their money," Mr Bromage remarked.
Recent research from YouGov identified some uncertainty among those approaching retirement in terms of how they will use their pension pot in the wake of the new freedoms implemented by the government from April.
Some 54% admitted they do not know what they intend to do with their money - and the scores for specific products were comparatively low. Annuities were favoured by 11%, while 10% said they plan on investing in buy-to-let property. A further 8% were considering stocks and shares and 6% were thinking of specified bonds.
© 2015 Axonn Media Ltd. All rights reserved. Any views and opinions expressed in news articles are not those of Just Retirement Limited. News supplied by Axonn - NewsReach