Lifestyle
06 November 2017
This year's Turner Prize shortlist features artists aged 50 and over for the first time.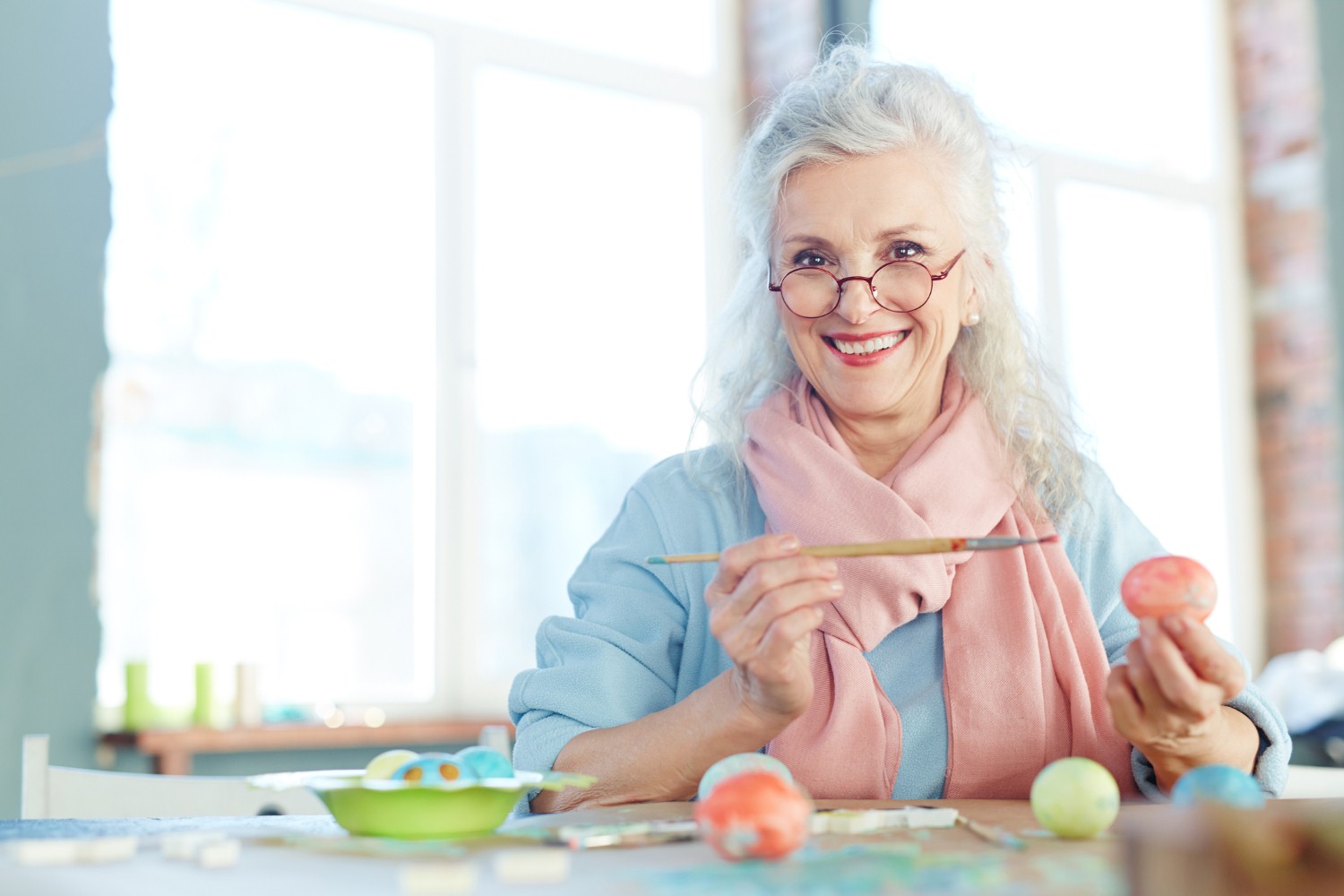 The Turner Prize, one of the most highly coveted accolades in the UK's art world, has traditionally been associated with innovative up-and-coming artists. However, for the first time ever, artists over the age of 50 have been accepted on to the nominee list.
The final shortlist for the 2017 prize features four artists, two of whom are aged over 50. Lubaina Himid, aged 62, from Preston, is nominated for the Turner Prize for her artwork that celebrates black creativity, portrayed through a series of life-size cutouts. She is joined in the running by 52-year-old London-born Hurvin Anderson, who is of Jamaican descent and explores his heritage through paintings depicting images from his childhood.
Himid and Anderson are joined by 43-year-old Rosalind Nashashibi and 45-year-old Andrea Buttner. The addition of older artists to the shortlist for the first time signals a significant shift in the value that over-50s are seen to contribute to society, which in turn sends out a message that it's never too late to break into something new.
Why people take up new hobbies in their fifties
According to research carried out by over-50s insurance provider SunLife, a growing number of people are waiting until they are nearing retirement age before taking up new hobbies. This tends to be because they know they will be able to devote more time to them after they have finished work for good and no longer have the responsibility of caring for a young family.
SunLife found that 61 per cent of people aged 50 and above in Britain feel that they currently enjoy life more than they did when they were younger, with 59 per cent admitting that they tend to live for today more than they used to. In addition, three-quarters of survey respondents said they cared less about the opinions of others once they reached their fifties, which spurred them on to try out new hobbies, regardless of their eccentricity.
Ian Atkinson, marketing director of SunLife, commented: "We are really pleased to see that, after the decision to scrap the upper age limit of 50, two of the artists nominated for this year's prestigious Turner Prize are over 50.
"Many people feel there is a bit of a stigma around turning 50 - that it is something to worry about, that life slows down after that - but after conducting Big 50, the UK's biggest ever study with 50,000 people over 50, we know that's not the case at all."
So, what new arty hobbies might pique the interest of those who have been inspired by this year's Turner Prize shortlist?
New arty hobbies to try
There are countless different forms of arts and crafts-based hobbies for over-50s to try out, with those inspired by the older Turner Prize nominees perhaps wanting to turn their hand to sculpture or watercolour painting.
Meanwhile, life-drawing classes, knitting circles, crochet groups, sewing bees, dressmaking or alteration courses, photography and even woodwork could all help to release people's inner artist.
What's more, taking up a new hobby is not just about learning a new skill, but can also help to keep the mind active, which research has shown is important for maintaining cognitive function and warding off the onset of degenerative conditions, such as dementia. Attending a class can also help to boost the social lives of retirees, who may be in need of a new circle of friends after their departure from the world of work.
© 2017 Axonn Media Ltd. All rights reserved. Any views and opinions expressed in news articles are not those of Just Retirement Limited, Just Retirement Money Limited or Partnership Life Assurance Company Limited. News supplied by Axonn - NewsReach.
Image credit: shironosov via iStock