Mentoring is a great way to pass on your skills and knowledge to the next generation, as well as giving you the opportunity to spend time with young people.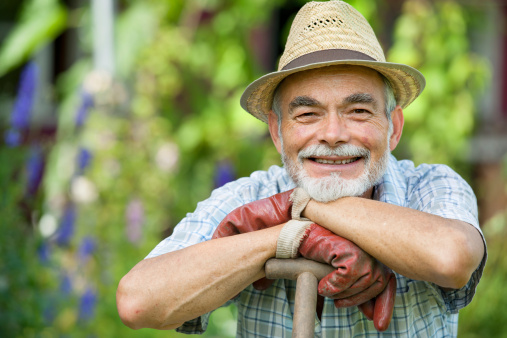 There are plenty of rewarding ways to engage with younger people - arguably none more so than mentoring.
Mentoring allows you to share your skills and experiences with the younger generation and is a great way to bond with other people.
Like any other form of education, it can be a two-way street - meaning you have just as much of an opportunity to learn about what younger people value and how their understanding of the world is different from yours, as they have the chance to learn from you.
This is what makes mentoring such a fulfilling pastime - and there are plenty of different ways you can get to grips with it.
Business
Business mentoring allows you to pass your skills on in a working environment, if you are inclined to do so.
There are various organisations and government-backed portals that put mentors in touch with small business owners looking for someone to offer them some guidance - and this can be a very positive way to keep active if you are considering leaving work yourself but are worried about missing it.
Charity
Charity work does not simply mean volunteering in the local Oxfam, as various charitable mentoring options are also open, including in social care.
This can capitalise on the skills you already have - for instance if you are a doctor, then you could do something such as helping out with an assisted holiday for the disabled.
Local council sites typically have information about when such opportunities become available, or alternatively there are various charity job search websites to explore.
Grandchildren and friends
Mentoring does not necessarily need to be so formal, as it can be just as fulfilling to take a grown-up child, grandchild or friend under your wing and show them the ropes of your trade or skill.
This doesn't even need to be restricted to your professional life. If someone shows an interest in a hobby - and this can be anything from gardening or beekeeping to modelmaking - then why not share this with them?
Education
Of course, if you decide to leave work then you might not want to spend time teaching others so much as learning something new for yourself.
If you enjoy learning, then going back to school to meet new people and develop skills in a subject area that interests you is a great idea.
There are no restrictions on student loans - so you could even return to university to study as a mature student if you wished.
© 2016 Axonn Media Ltd. All rights reserved. Any views and opinions expressed in news articles are not those of Just Retirement Limited. News supplied by Axonn - NewsReach.