Over-60s in the UK are potentially missing out on a wide range of cooking ingredients, with 22.5 per cent never having tried an avocado.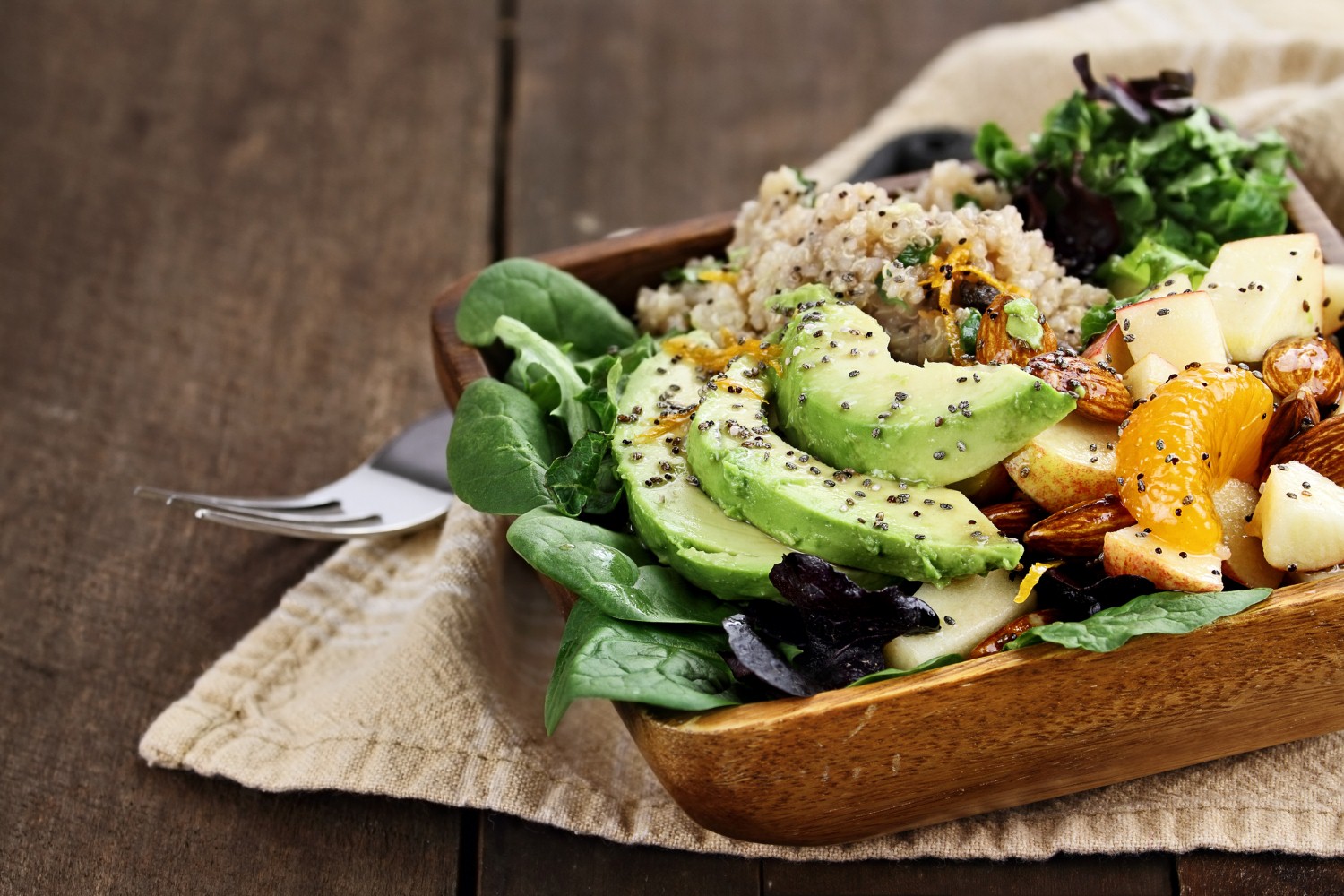 How adventurous are you when cooking at home or eating out? Are you a traditionalist who tends to stick to meat and two veg and always tries to find somewhere serving British grub when you're on holiday abroad?
If this sounds like you, you're not alone, as recent research carried out by The Chilean Blueberry Committee found that many over-60s tend to stick to what they know when it comes to food, tending to be slightly wary of the trendier ingredients consumed in abundance by younger generations.
Of course, if you know what you like and are happy with it, there's absolutely nothing wrong with this. However, if you're stuck in a food rut and like to try new flavours, there's a whole host of ingredients you could be missing out on.
Which ingredients are over-60s missing out on?
The Chilean Blueberry Committee found that the ingredient over-60s are most wary of is matcha, with 90.6 per cent admitting that they'd never tried it before. Meanwhile, 76.8 per cent of those questioned said they'd never had a cronut - a cross between a croissant and a donut - and 73.6 per cent reported had never eaten chia seeds.
In addition, 53 per cent of respondents had never eaten quinoa, despite it being a popular alternative to pasta and rice for many members of the younger generation. More than half (52 per cent) of over-60s had never tried avocado on toast either, which is a firm millennial favourite. In fact, 22.6 per cent of older people have never even eaten an avocado, the survey found.
Hummus was also an unexplored foodstuff for over one-quarter (28 per cent) of over-60s, as was couscous (remaining untried by 21.6 per cent), curry (4.7 per cent) and garlic (3.8 per cent). And, perhaps surprisingly, 1.3 per cent of those surveyed admitted they'd never even eaten porridge.
Dietician Dr Carrie Ruxton, who is a spokesperson for The Chilean Blueberry Committee, commented: "With all the buzz around new food trends and superfoods, it's interesting to see a divide between what the younger generation prefer to eat, and how this compares with those in later life, who tend to prefer more well-known foods."
How to cook with…
If you're one of the many who are yet to try these ingredients, it's time to get experimenting. Our top tips are to start mild if you're having a curry for the first time and turn up the spice as your taste buds get used to the flavours, and we recommend finely grating garlic into stews or pasta sauces if you've never tried it - it'll add a gorgeous extra flavour to your cooking.
Here are a few recipe ideas for some of the ingredients a large number of over-60s are yet to try:
Avocados
Avocados have undergone something of a renaissance in the past few years. They've become really popular, especially among the younger generation, with mashed avocado on toast a particular favourite.
You might remember them from the '70s, when they often accompanied a salad or a prawn cocktail. According to Mary Berry, this is where they should stay. She recently told the Radio Times: "It's very fashionable now to prepare avocado on toast. I can remember when we didn't have them at all - now they're everywhere.
"But this isn't one of the nicest things to do with them. Better to add them to a prawn cocktail or to a little plate of smoked salmon or shrimps."
If you want to try cooking with avocado yourself, perhaps stick with Mary's advice and stick with traditional flavour pairings, but with a more modern twist, like BBC Good Food's recipe for avocado and smoked salmon spaghetti.
Guacamole, a spicy Mexican dip, is another popular avocado-based dish, and lets you try just a little of the ingredient on your plate while you get used to it. Try some next time you have chilli and rice.
Quinoa
Quinoa - pronounced keen-wah - is a type of grain that plays the same kind of role in a dish as pasta or rice. It can be added to a salad to make it a little more filling, or add it to a stew, as you would with pearl barley.
Jamie Oliver has some great recipes that are a good introduction to cooking with quinoa for the first time, such as this one for a Greek-style quinoa salad bomb. The presentation will take you back to the dinner parties of your younger years, but the taste and ingredients are totally modern.
Matcha
Matcha is the powder you get when you grind green tea leaves. You can drink matcha tea for a refreshing beverage, or you can bake using the powder, which adds a distinctive green hue to any recipe.
Take this blondie recipe from BBC Good Food, for example. It has a very unusual colour, thanks to matcha being included alongside white chocolate, making the cake a unique green. Grandchildren will love tucking into these sweet cake bars as they try to work out what the green bits are - and you can reliably reassure them it's not a vegetable!

© 2018 Axonn Media Ltd. All rights reserved. Any views and opinions expressed in news articles are not those of Just Retirement Limited, Just Retirement Money Limited or Partnership Life Assurance Company Limited. News supplied by Axonn.
Image: StephanieFrey via iStock