Lifestyle
21 December 2017
Sarah Millican's #joinin Twitter campaign is designed to stop people feeling lonely at Christmas time.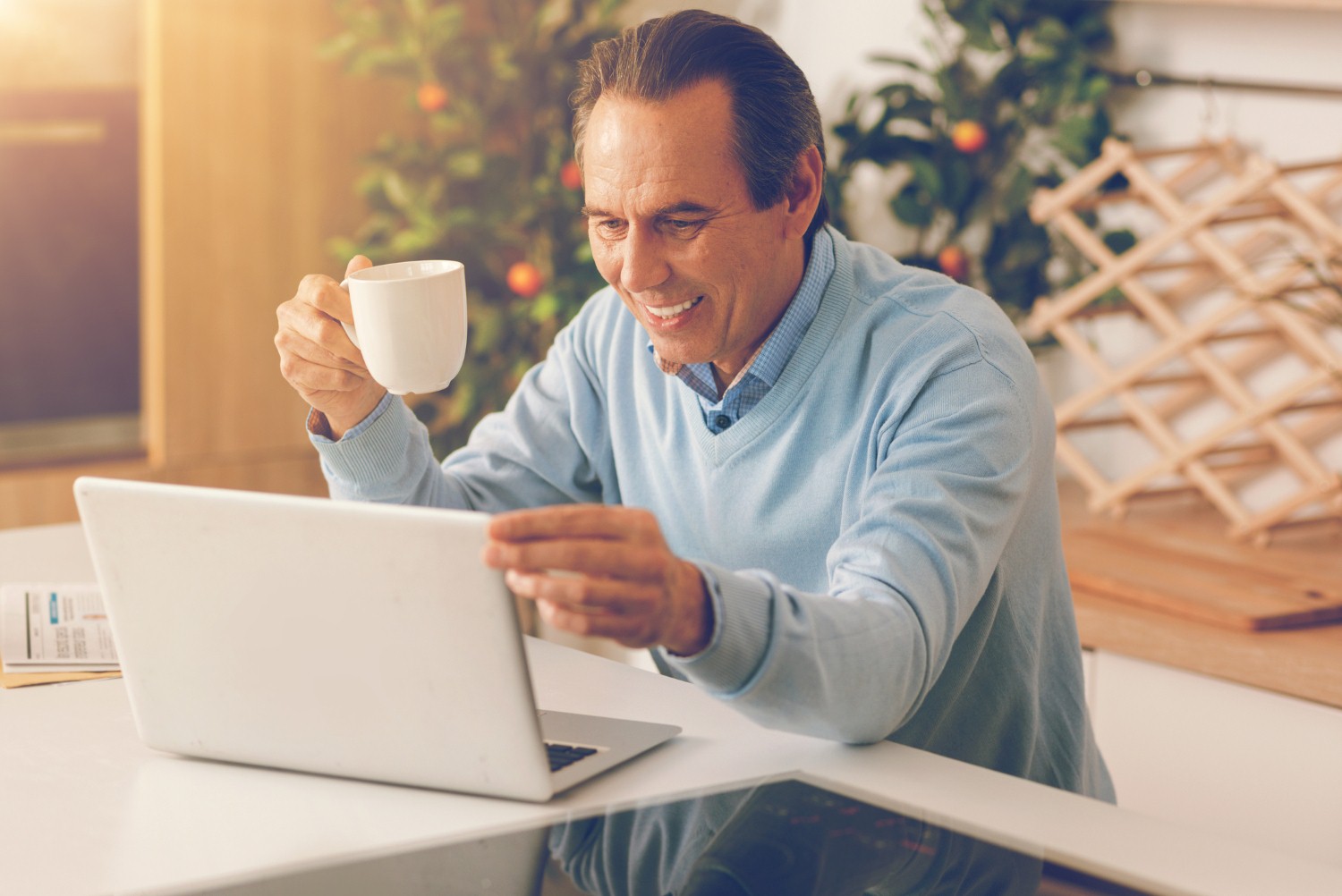 How much do you know about Twitter? Do you regularly use it to keep up-to-date with the latest headlines? Or would you rather leave it to the younger generation?
Well, if you're going to be spending some of the Christmas period on your own, perhaps spending just a few hours with family and friends, getting yourself set up with a Twitter account could help you to feel less lonely this festive season and you could even make some new friends.
Although you've probably read of the potential dangers of interacting with strangers online, there is one great initiative in particular to help people combat loneliness over the Christmas season that's designed to spread cheer and bring people together at this time of year.
Comedian Sarah Millican set up the #joinin hashtag on Christmas Day a few years ago and every year since, she's used it on Christmas Day, Boxing Day and New Year's Eve to try to stop people feeling quite so lonely.
What's #joinin all about?
Typically, Millican starts off the #joinin conversation herself, letting her Twitter followers know what she's watching on TV or eating, or asking them a question about what they're up to, completing her post with the hashtag.
Other people on Twitter who are spending the day on their own or who simply want to chat with others can then reply with their own answers or opinions on whatever is on TV, for instance, using the same hashtag to build the conversation.
The idea is that Millican can then leave the chat and everyone else will continue talking on their own, interacting with others and feeling a little less alone.
But if all this talk of hashtags and tweets is completely baffling you, there's still time to get up to speed with the lingo and get involved ahead of Christmas Day.
Twitter: The basics
To create a Twitter account, you need to go to www.twitter.com, where you'll be asked to fill out a few details and create a password to get started.
Once you're in, there'll be a little search bar on the top right hand corner of your screen, where you can type in the names of people you'd like to follow. Lots of celebrities are on Twitter and you might even find some old friends to reconnect with. It's also a great way to keep up to date with what your younger family members are up to and they'll think their grandparents are pretty cool for being on Twitter.
If you like the sound of #joinin, make sure you type in SarahMillican75 - that's what's known as her Twitter handle, and click the 'follow' button to make sure you see her posts in the future.
You can also use the little search bar to put in hashtags - these are simply words or phrases with the # symbol in front of them. This makes them change colour on the site, so whenever you click on one, you'll be able to see all of the posts from everyone else who's talking about the same topic. This is how #joinin works.
To join in the conversation, find the reply button under other people's tweets and type out what you want to say. There's a delete button if you want to remove your posts and there are little love heart symbols under all posts that you can click on if you want to let another user know that you like their post.
Staying savvy on Twitter
There are some unpleasant people on Twitter, but the platform has recently introduced a tougher stance on these. There's a report button next to everyone's posts if you don't feel comfortable with what someone has said, and Twitter takes these complaints seriously.
You can usually use common sense to tell whether someone's Twitter profile is genuine or not and most celebrities and MPs have a little blue tick next to their names to show that they have been verified and that is their real account. Look out for these to make sure you're interacting with the right people.
Remember that you don't have to reply to anyone you don't want to and be careful not to share any personal details such as information about where you live or sensitive data on Twitter, and never give out your contact details.
If you're just getting on board to take part in the #joinin fun though, you shouldn't need to worry too much. Just make sure you're bearing these tips in mind and you'll soon be chatting away and making new online friends, forgetting all of your worries about being on your own at Christmas time.
If you get on great with Twitter and find lots of new people to talk to, make sure you don't let it take over your life and you're still getting out and about to interact with real-life friends too - everything's important.

© 2017 Axonn Media Ltd. All rights reserved. Any views and opinions expressed in news articles are not those of Just Retirement Limited, Just Retirement Money Limited or Partnership Life Assurance Company Limited. News supplied by Axonn Media.
Image credit: Zinkevych via iStock