Grandparents spend a national total of £1.4 billion on their grandchildren over Christmas, according to new research from Saga.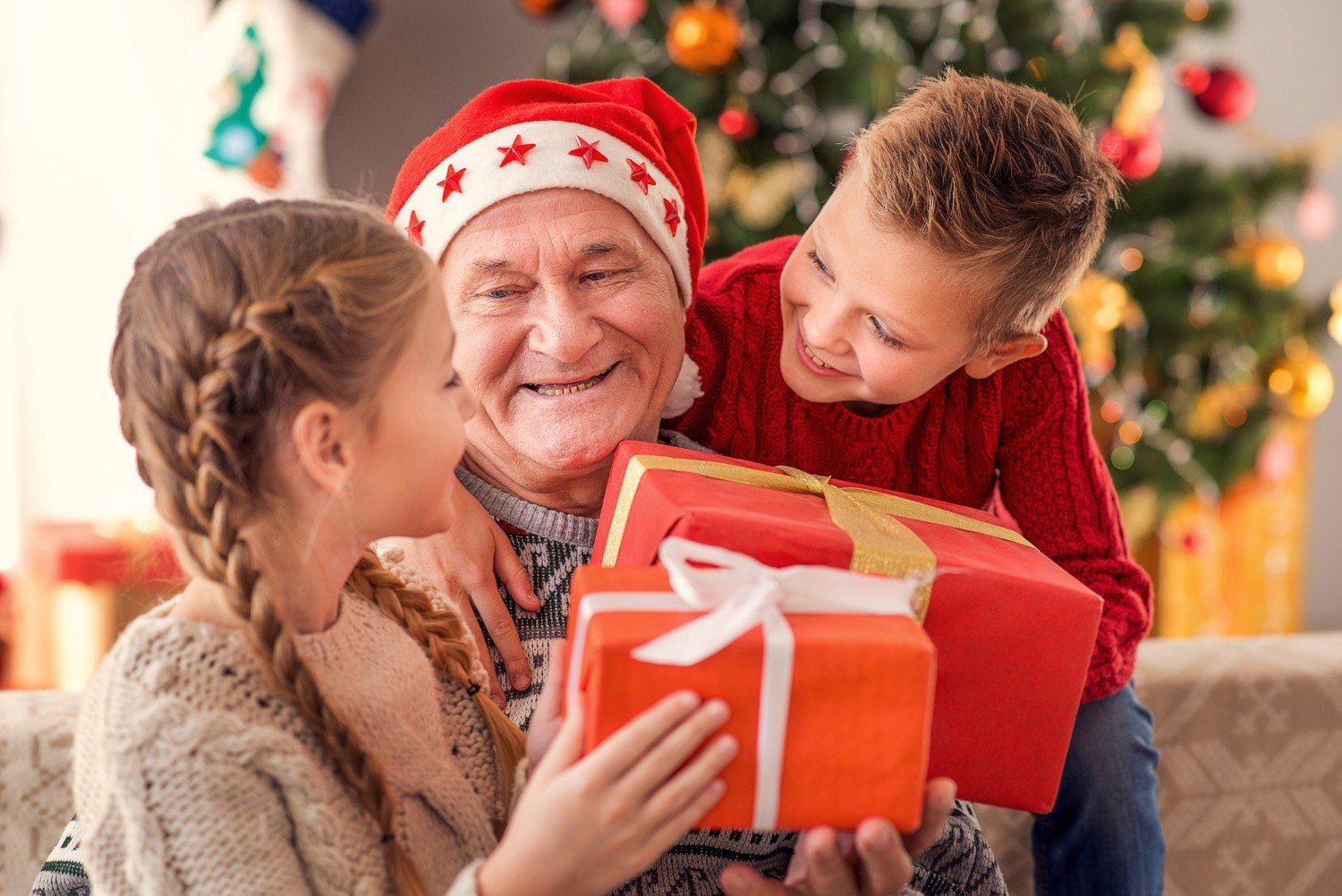 How much are you planning to spend on your grandchildren this Christmas? Do you tend to go all out spoiling them, or adopt a more thrifty approach?
According to a study carried out by Saga last year, generous grandparents typically spend a combined £1.4 billion on gifts at Christmas time, with half of all spending taking place on credit cards. The study found that, on average, grandparents have three grandchildren and spend £65 on each of them.
But is this the right amount? How can you possibly tell?
Christmas is 'not like it used to be'
Saga's findings showcased a significant shift in the spending attitudes of the over-50s at present compared to previous generations, with 90 per cent of today's grandparents agreeing that children now expect much more expensive presents than they did in the past.
At the same time, a similar proportion of respondents to the study believed that Christmas has now become too commercialised, although this doesn't mean they receive any less pleasure from handing out gifts to their family.
Overall, one-quarter of respondents aged 90 or over said they didn't receive any presents at Christmas from their grandparents as a child, while this figure drops to just one in ten for the whole of the over-50 category.
Meanwhile, while today's grandparents typically received one present from their own grandparents, it has now become the norm for grandchildren to receive at least two. Indeed, four in ten respondents said they plan to give three or more gifts to little ones this year, meaning there will be plenty of presents to open underneath the Christmas tree for excited youngsters.
More than half of the nation's over-50s feel they are now better able to afford this increased level of festive spending than when they were younger. It highlights a general sense of improving financial security for people in this age range across the UK.
Spending on credit the new norm
The shift also marks a change in consumer attitudes towards credit, as approximately 50 per cent of respondents stated that they now did the majority of their Christmas present shopping on plastic.
Saga's research showed the most generous grandparents live in London and Scotland, with both groups spending more than £75 per grandchild on gifts in 2016. At the same time, one in ten grandparents across the whole of the UK splashed out more than £100 last year.
It is not just spending on presents that goes on credit cards over the festive season though, as the UK's over-50s also use their credit cards to pay for socialising and spending on Christmas food and drink.
Responding to the research, Jeff Bromage from Saga Credit Card commented: "Using a credit card makes buying gifts for children much simpler for many people over 50 who are buying more online.
"We see a marked increase in spending in the run-up to Christmas, with spend on alcohol doubling, spend on food increasing by 50 per cent and spending in game and toy shops more than doubling."
The research was based upon the responses of just over 9,500 people aged over 50 living across the UK.

© 2017 Axonn Media Ltd. All rights reserved. Any views and opinions expressed in news articles are not those of Just Retirement Limited, Just Retirement Money Limited or Partnership Life Assurance Company Limited. News supplied by Axonn Media.
Image credit: YakobchukOlena via iStock