Moving home is a big transition, regardless of whether you are simply downsizing or moving into a care home. Here are a few tips on how to get through it without getting down.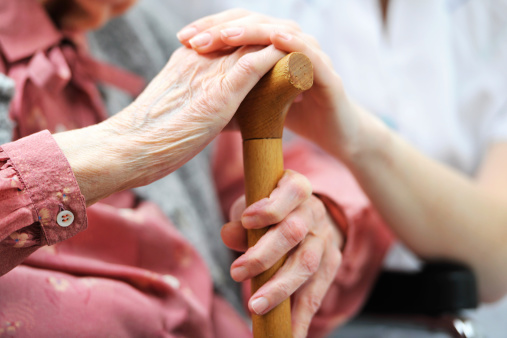 Moving home is always likely to be a big transition, regardless of the nature of the move.
If you move to a new town, this probably represents a big upheaval, as you are likely to be changing jobs and will have to effectively start life afresh, meet new people and establish a new routine.
There is a still a degree of adjustment if you downsize but stay in the same area. Although your social life is not likely to change as dramatically, you will still have to get used to living in a smaller space.
This is particularly the case for those moving into a care home, which may be a necessity for those who experience a decline in health in their later years.
When the home is getting tough to manage...
Lots of people can find their home gets more difficult to manage as they grow older, as keeping it clean and tidy can seem tougher than it did when they were younger.
This is not an unusual experience at all, so there is no need to become stressed out about this change.
The feelings can start to develop gradually, which means it is a good idea to be conscious of them and start planning ahead to do something about it, before the situation becomes overwhelming.
Staying at home
Speaking to your friends, family and loved ones about how you feel is a good idea under any circumstances - and this is no different. They may be able to help out, or point out some simple solutions that were right under your nose that you just hadn't thought about.
If they choose to help out around the house, you may get to see them more often, which could be a welcome development anyway. Another option is to take in a lodger who is able to lend a helping hand and take some of the strain off.
However, in some situations, moving out may be the only option - and you may welcome the change anyway.
Downsizing and care homes
Downsizing to a smaller property could prove to be the ideal situation, as you will have less space to cope with.
Although you might not want to move at all, more support will be available in retirement homes, retirement communities or full-time residential care - and now could be a good time to start planning ahead for this eventuality.
Health needs may change and necessitate a move to such a place. This can be a tough decision to make, but these places are better equipped to offer the support you need to live your life to the full for as long as possible.
Making the decisions
Finding the confidence to talk to others about your concerns will help you gain as much support, reassurance and information as possible, as well as helping you stay comfortable about the decisions you are making.
© 2016 Axonn Media Ltd. All rights reserved. Any views and opinions expressed in news articles are not those of Just Retirement Limited. News supplied by Axonn - NewsReach.